SONNET 2 or RONDO 3: Which Audio Processor Is Best for Me?
Trying to decide between SONNET 2 and RONDO 3? We've got some tips to help you pick the right audio processor for your cochlear implant.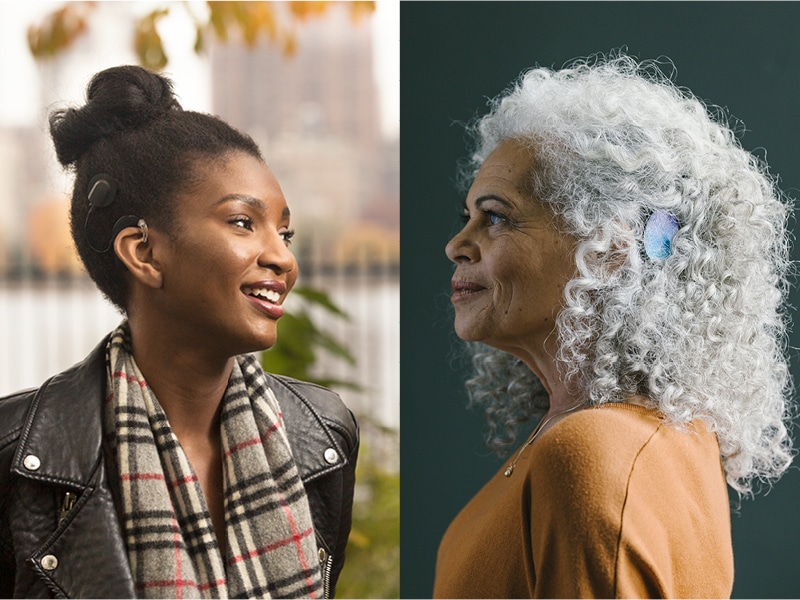 But we're here to help with some useful information you can use to pick the best option for your lifestyle and needs. Whichever you choose, you'll be selecting MED-EL quality and an audio processor with superior sound quality.
The Latest Audio Processor Technology
Whether you're riding in the car, spending time with friends at a noisy bar, or relaxing at home, SONNET 2 and RONDO 3 are equipped with Automatic Sound Management 3.0 and Adaptive Intelligence that enable you to hear your best everywhere you go.
Dual-loop automatic gain control adapts volume levels to make loud sounds more comfortable and soft sounds easier to hear. And with enhanced noise reduction and two microphones that focus in on speech, you will never miss out on conversations again with SONNET 2 or RONDO 3.
Since both options provide you with top technology, there's no need to compromise when it comes to your audio processor's sound quality.
Behind-the-Ear or All-in-One
Not only is MED-EL dedicated to providing you with top technology, but we also keep innovation and functionality in mind when it comes to design. If you wear glasses, you may prefer RONDO 3 since it sits off the ear. But if you're used to wearing behind-the-ear hearing aids, SONNET 2's familiar and secure design may be more comfortable for you.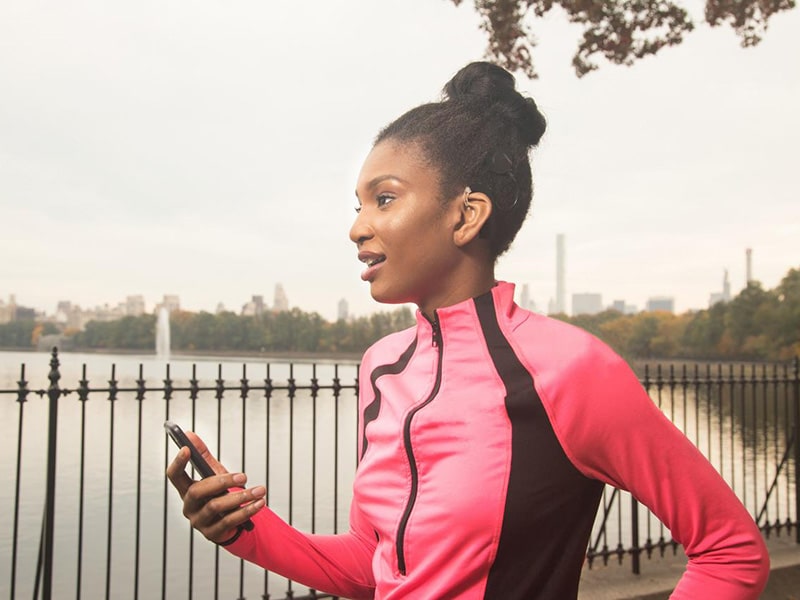 Blend in or Stand Out
Once you've chosen which audio processor is right for you, the personalization options are practically endless! Whether you'd prefer to blend in or stand out, there are plenty of designs for you to choose from.
For SONNET 2, you can use the color configurator to customize the microphone and battery covers. And there are many design covers for the coil as well.
There are lots of options to choose from for RONDO 3 as well, from discreet hair patterns to eye-catching designs. You're certain to find covers to suit your style. RONDO 3's all-in-one design is also easy to use, especially for people with limited dexterity. There are even simplicity covers available.
Ready for Anything
Water is no problem for RONDO 3 and SONNET 2. With an IP54 rating, SONNET 2 can withstand everyday splashes and dust, and RONDO 3's IP68 rating ensures that it won't even be damaged by sweat or rain.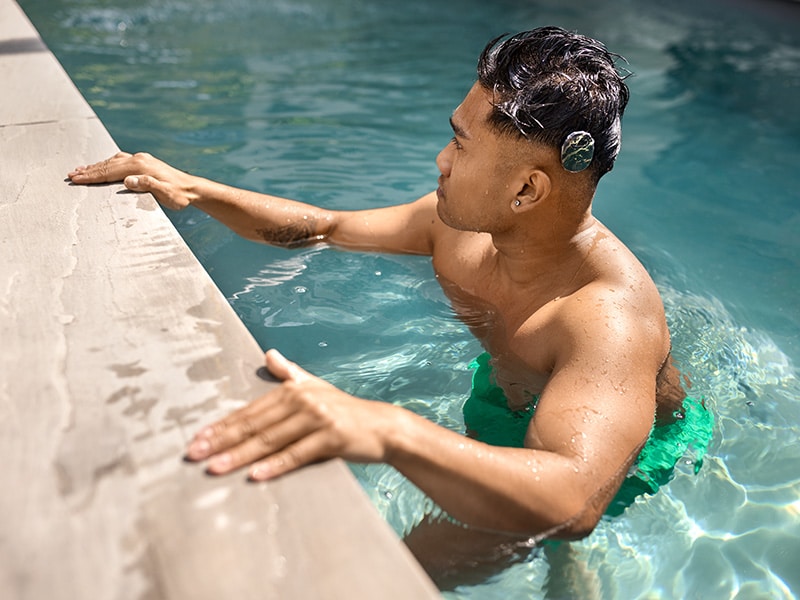 WaterWear—which is available for both audio processors—even makes watersports and swimming possible. SONNET 2 also has ActiveWear and BabyWear wearing options for extra security and peace of mind.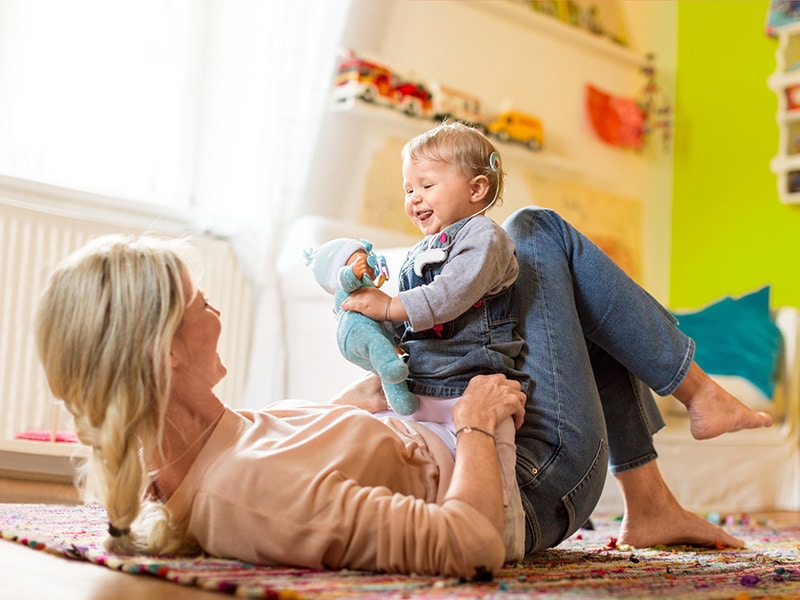 Batteries: Wireless Charging and Flexibility
Long-lasting batteries and convenient charging options are also important to keep you hearing all day long. With RONDO 3, simple wireless charging provides enough battery life for all-day hearing. And the battery is rechargeable, reducing battery costs and waste. A charging cable is also available for extra power on the go.
For users who like flexibility, SONNET 2's modular design makes switching parts out easy, and it also has a variety of different battery pack options. With two disposable Zinc-Air batteries, you can have up to 60 hours of hearing.
There are also rechargeable options: The Rechargeable Battery Max provides up to 17 hours of power, the Rechargeable Battery Standard up to 10 hours, and the Rechargeable Battery Micro up to 7 hours.
A Variety of Connectivity Options
AudioStream, which slides on over SONNET 2's battery, enables wireless streaming of music and phone calls directly to your audio processor from your smartphone or tablet.
Another connectivity option compatible with both RONDO 3 and SONNET 2 is AudioLink. It streams sound via Bluetooth or the headphone jack directly to SONNET 2 or RONDO 3. AudioLink also serves as a remote microphone to hear people further away when socializing in noisy environments.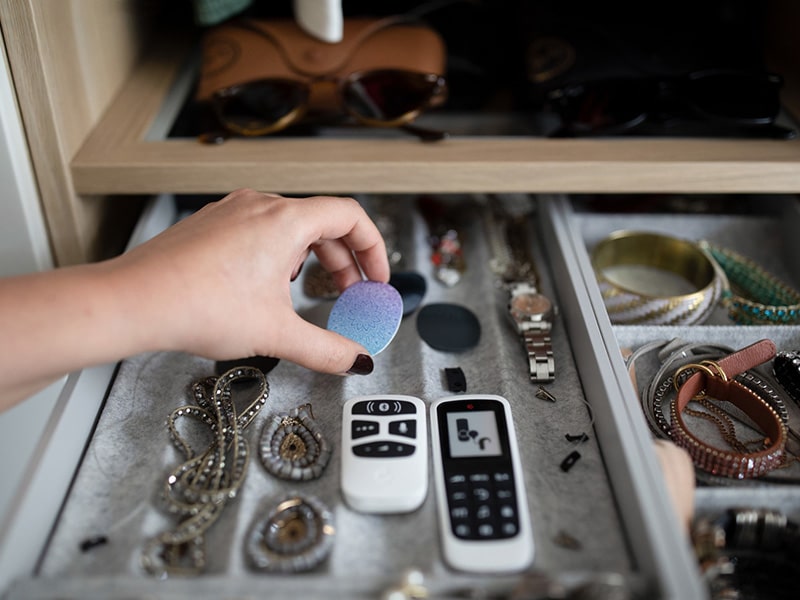 Change Audio Processor Settings on the Go
Both SONNET 2 and RONDO 3 offer simple device management. The AudioKey 2 app can change settings, locate your audio processors, and check battery status—all directly from your smartphone. Alternatively, you can use the FineTuner Echo remote with its simple display to adjust volume, change the program, and activate connectivity.
Compatibility Is Key
Thanks to our backwards compatibility, even if you received your CI years ago, you can update to RONDO 3 or SONNET 2. If you have an EAS (electric acoustic stimulation) system, then SONNET 2 is the audio processor for you. SONNET 2 and RONDO 3 are both compatible with MED-EL's ABIs (auditory brainstem implants). And both audio processors are also available for bimodal users with a CI on one side and a hearing aid on the other.
Regardless of whether you've decided that SONNET 2 or RONDO 3 is best suited to your needs and lifestyle, you'll be choosing MED-EL reliability. Our audio processors are designed with durability in mind, but in the event that something happens to your audio processor, you can count on MED-EL's local care specialists to get you hearing again.
For more information about these audio processors, visit our product pages: RONDO 3, SONNET 2. And once you've made your decision, get in touch with a MED-EL representative near you!
Get In Touch
Want to learn more about our audio processors? Fill in the form below to contact your local MED-EL team.
Thanks for your message. We will reply as soon as possible.
Thanks for your message. We will reply as soon as possible.
The content on this website is for general informational purposes only and should not be taken as medical advice. Please contact your doctor or hearing specialist to learn what type of hearing solution is suitable for your specific needs. Not all products, features, or indications shown are approved in all countries.