Up Close With The New SONNET 2 Audio Processor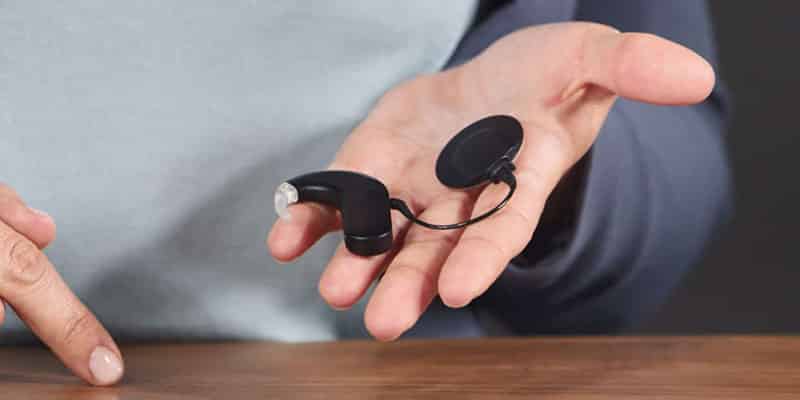 Have you seen the new SONNET 2 Audio Processor yet? With the latest sound technology, new connectivity options and even an app, it's made to give you the best hearing possible.
We asked Daniela and Peter, our in-house experts, to give you a closer look.
Great Sound, Wherever You Are
Ever got annoyed with those clanging sounds when unloading the dishwasher? Or get frustrated by that whirring fan noise from your computer? That's where SONNET 2 comes in.
SONNET 2 is designed to be the perfect partner where ever life takes you. It has a special new technology, Automatic Sound Management 3.0, that adapts your SONNET 2's settings to the surroundings.
Peter, who has more than 20 years of sound coding experience at MED-EL, explains exactly how this Automatic Sound Management 3.0 works. "Basically, it detects your listening environment. Then it automatically applies the optimal front-end-processing for that situation.
"This ensures the "cleanest" signal is processed by the audio processor, which helps make it easier to follow a conversion, especially in challenging settings."
"It also helps cut out annoying background noise—like a constant fan noise or a sudden loud sound," adds Daniela.
Read more about SONNET 2's sound technology
Stream Sound Straight From Your Phone
Stream music straight from your tablet. Make hands-free phone calls. Enjoy wireless sound from your TV.
It's not just SONNET 2 that's new: We've also introduced a new universal connectivity device called AudioLink. Using this, you can stream music and enjoy hands-free phone calls from your phone, tablet or TV right to your SONNET 2. It works with anything that has a Bluetooth or a headphone jack, from the latest smartphone right through to your retro cassette player.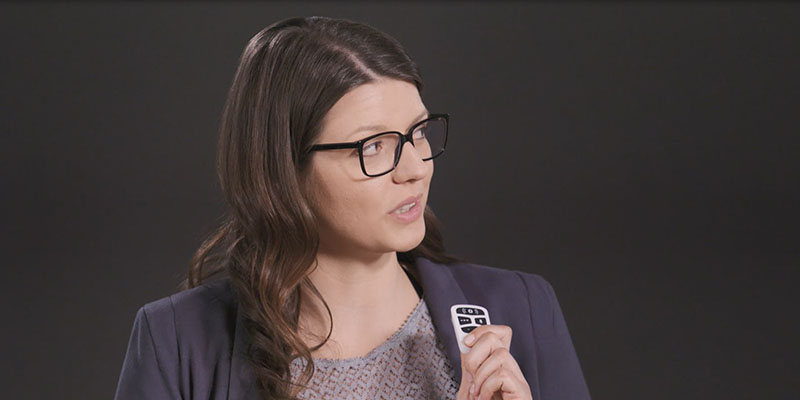 "But that's not all," adds Daniela, "AudioLink has a built-in microphone, so you can use it as a Remote Microphone. This can be really helpful for busy meetings or for clear sound in a classroom setting."
Read more about AudioLink and streaming sound with SONNET 2
Change Settings At The Touch Of An App
Ever lost your audio processor's remote control down the back of the sofa, or left it on your bedside table when you went to work? We know how annoying that can be, so SONNET 2 works with our new AudioKey app. With the app, you can change your settings from your iPhone or Android device.
The app also offers Guardian Roles, so you can easily control multiple audio processors from one app. "For example, as a parent, I could have full control over my child's audio processor," says Daniela.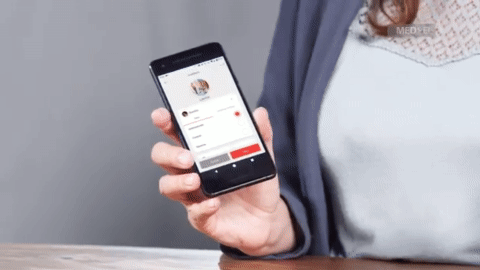 "The "Observer" roles provides info on the listening status of the processor. So I could manage two children with one app, or as a teacher, I could have an Observer role for multiple students at the same time.
"Or I could even set up simple controls for a child to manage their own processor at school or on the go."
All in all, it means much more flexibility and security for parents.
Keep Track Of Your Hearing (And Your Processor)
You can also use AudioKey to keep an overview of how you use SONNET 2, such as the programs you use and wearing time. This, along with SONNET 2's powerful datalogging abilities, helps your audiologist fit your audio processor correctly.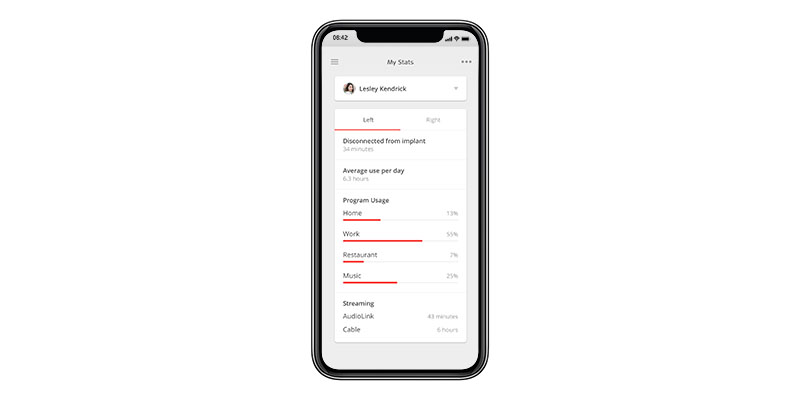 With the "Find My Processor" function, you can keep track of your audio processor's location, which allows you to see where you last connected your SONNET 2 to your phone.
An Audio Processor Ideal For Children
It's not just AudioKey that makes SONNET 2 ideal for young children. The design of the audio processor itself offers high levels of child safety. "It's tamperproof right out of the box, and it has a locking battery cover," says Daniela, "The durable coil cable locks on both sides. And with the DL-Coil link-check indicator, you can immediately confirm that SONNET 2 is connected to the implant."
Plus, you can use SONNET 2 with BabyWear so that the processor can be attached to your baby's clothing for extra comfort.
Take the SONNET 2 Quiz to see how SONNET 2 fits your family's lifestyle.
An Audio Processor Made For You
Ever worry about your audio processor getting wet? Or find yourself rushing home to change batteries? You shouldn't have to fit your life around your audio processor. So we designed SONNET 2 to fit around you instead. It has a modular design so that you can power it however you want to.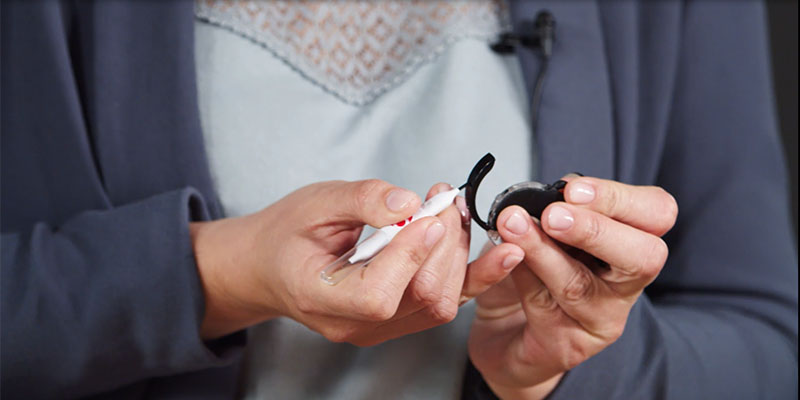 "There are lightweight, easy-to-change rechargeable batteries. Or you can go for up to 4 days with disposables," says Daniela. You can also combine it with ActiveWear, making it the lightest behind-the-ear wearing option on the market.
It has a sleek design, with a huge array of color combinations to match any mood or style. The upgraded, "no-open" design, means you can easily change the microphone cover in a snap.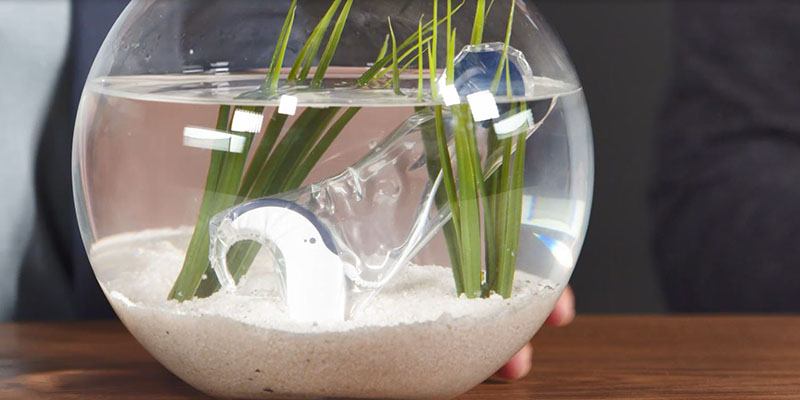 Love being outside? SONNET 2 is built to fit your lifestyle. "It's for sure made for everyday life—so it's designed to handle rain or sweat," explains Daniela. And with WaterWear, a reusable, waterproof cover, you can even take SONNET 2 into the pool or ocean with you.
Discover how SONNET 2 is made for your lifestyle with our interactive quiz.