Meet RONDO 3, MED-EL's Latest Cochlear Implant Audio Processor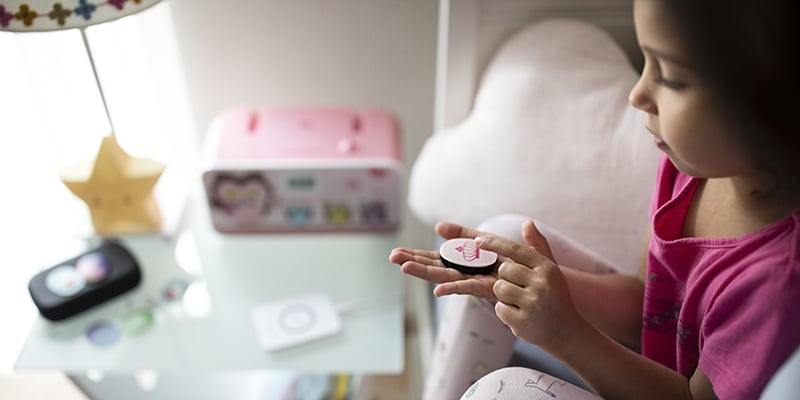 We proudly present: RONDO 3, our latest audio processor for MED-EL cochlear implants.
Just a reminder: Not all products, features, and indications shown are available in all areas. Please contact your local MED-EL representative for more information on approvals and availability.
Can't See This Video?
Having problems viewing this video? Watch it on YouTube.
With a sleek, all-in-one design on the outside and great hearing technology inside, RONDO 3 offers your best hearing in any listening situation. Read on to find out why you will love RONDO 3:
Superior Hearing In Every Listening Environment 
Incredibly simple, simply incredible: RONDO 3 allows you to hear your best – wherever you are and without having to change settings. Thanks to Automatic Sound Management 3.0 and Adaptive Intelligence the audio processor adapts to your listening environment which means: no need to worry about changing settings!
And with RONDO 3's Enhanced Noise Reduction technology you don't even need to worry about annoying or disrupting background noise like clanking dishes, the hum of the air conditioning or a sudden autumn breeze. Background noises are automatically reduced, and two microphones allow for microphone directionality and better speech understanding in noisy environments.
Simply Stream And Adapt Settings
RONDO 3 also comes with new connectivity options: You can now use AudioLink, our popular universal connectivity device, with our brand-new single-unit audio processor. AudioLink allows you to stream high-quality audio wirelessly from your smartphone, tablet, TV or other sources to RONDO 3. It can also be used as a remote microphone or to make hands-free calls.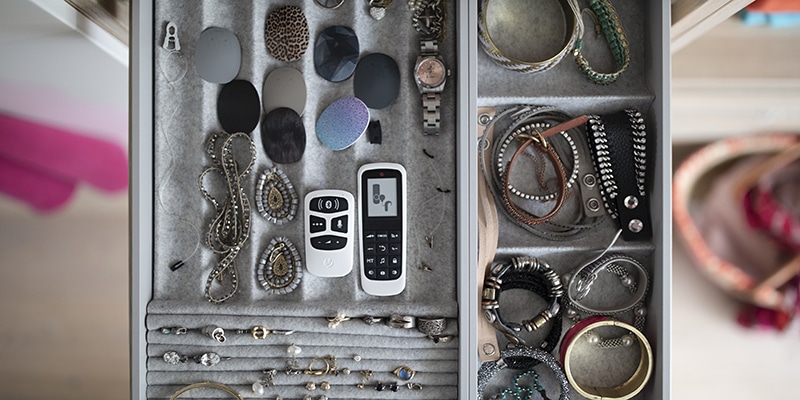 Traditional remote control or adapting settings with a simple touch? With RONDO 3 you have the choice! Decide between the FineTuner Echo remote control or the AudioKey 2 app on your smartphone. With AudioKey 2 you can do more than just change settings. You can also check the battery status or hearing statistics – your own as well as your child's. And if RONDO 3 gets lost or misplaced, the app helps you locate it.
Charge At Night, Hear All Day
Light, slim and worn off the ear – RONDO 3 offers incredible comfort and easy handling for cochlear implant users. With RONDO 3's integrated rechargeable battery the times of changing disposable batteries are over. And what's even better: This doesn't only cut costs and waste, but also allows you to hear from morning until night! Simply place the audio processor on the inductive charging pad while you sleep and you are ready to go all day.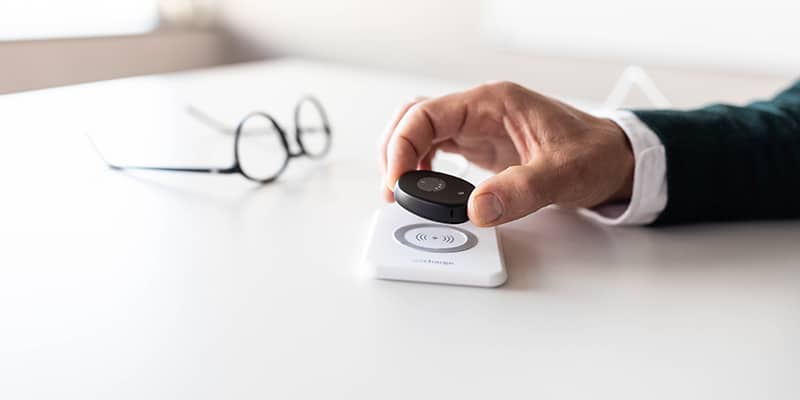 Forgot to charge it overnight? Don't worry! You can also charge RONDO 3 on the go by using a power bank while you wear it, so there's no need to be afraid of hearing downtime. If you are not sure about the battery level, you can check on your smartphone using the AudioKey 2 app or by simply pressing on the audio processor itself.
Rain, sweat, dust or the accidental splash of water – RONDO 3 is water-resistant enough to survive them all! With its IP68 rating the audio processor gives you peace of mind – no matter what the day brings.
And if you love swimming or taking a bath, the reusable and fully waterproof WaterWear covers keep your audio processor safe and dry. Whether it is fresh, salty or chlorinated water, simply dive in and keep on hearing.
Wear It Your Way With Design Covers
Blend in or stand out with our popular design covers, now also available for RONDO 3. Whether you prefer a discreet cover that matches your hair color or a colorful design to show off your audio processor, with more than 30 cover designs we have something in store for every taste.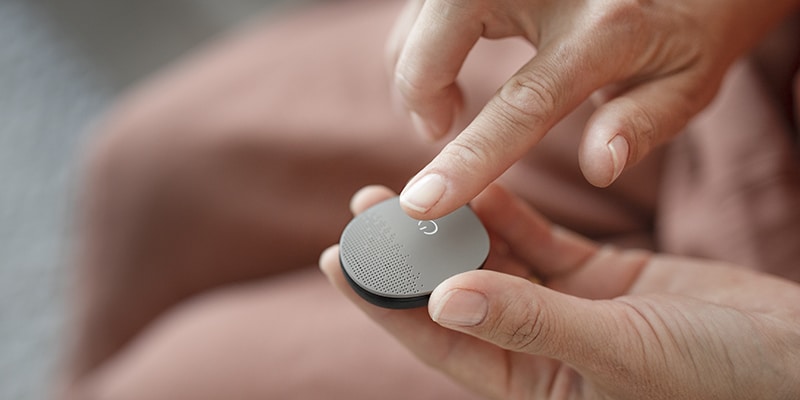 But design covers don't only look great, they can also make using RONDO 3 even easier: The brand-new simplicity cover helps new users, parents or caregivers to locate the button on top of the audio processor.
Thanks for your message. We will reply as soon as possible.
The content on this website is for general informational purposes only and should not be taken as medical advice. Please contact your doctor or hearing specialist to learn what type of hearing solution is suitable for your specific needs. Not all products, features, or indications shown are approved in all countries.