A Sports Coach With a Cochlear Implant: Alexis' Story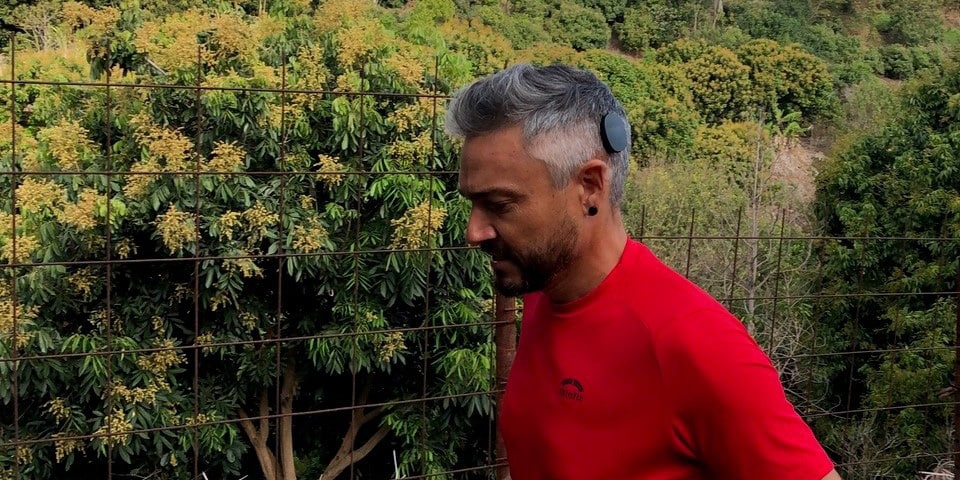 Alexis, a sports coach from France, was 40 when he decided to get a hearing implant. In this article, he tells us all about his hearing journey, what he thinks of his MED-EL cochlear implant, and how it helps him take part in one of the biggest sporting events in France.
My name is Alexis, I'm 42 years old and I'm from the Hautes-Pyrénées in France. I live in Réunion with my partner and my two daughters. Professionally, I'm a sports coach. I teach trail running, roller skating, swimming, fitness, and I set up sports courses for children during the holidays. I practice a lot of outdoor sports activities: running, trail running, cycling, and mountain biking. I like being in nature near the ocean but also in the mountains.
Adapting Into Society Without Hearing
During my elementary school years, the school doctor found out that I could not hear high-pitched sounds well. Since then, my hearing has continued to decline steadily, and I had to adapt to integrate into society. My hearing got worse but I compensated enormously by lip-reading and concentrating as much as possible all day long. My parents supported me during my adolescence and my student life. But I never wanted to show my disability. Above all, I wanted to keep my independence.
Difficulties Due to Hearing Loss
It was not easy, but I managed my time in school without a hearing aid. It was around the age of 23 that I got my first hearing aids. I had several of them over many years, but it became more and more complicated to hear and understand speech.
In everyday life with my family, I noticed many difficulties. Only my partner was able to hear my daughters talking, asking questions, and crying. I noticed at work that hearing and understanding the people I supervised got harder, so I completely cut myself off from conversations. I was more and more in my own bubble.
The Advantages of a MED-EL Cochlear Implant
It was on my 40th birthday that I decided to take the plunge and get implanted. In 2020, I chose MED-EL's RONDO 2 because I no longer wanted to have a behind-the-ear hearing aid. Another reason for this decision was the rechargeable battery. Since then, I have upgraded to the RONDO 3 audio processor which I use on the left side.
I really like the easy handling of my RONDO 3. Once the magnet strength is adjusted correctly, you no longer feel it. I very often use WaterWear, which allows me to do all kinds of sports activities without worrying about the weather. The sound quality is already amazing, and I am told that it will be even better with two cochlear implants! I plan to have surgery on my right ear in January 2023.
Quick Rehab Thanks to Regularity
I adjusted very quickly to my new hearing. It took me only 2-3 months to adapt. My progress was steady for a year with regular appointments with the speech therapist. I took my rehab process very seriously and trained my hearing by listening to videos, films, and TV shows without subtitles. From my experience, rehabilitation, motivation, and regularity are the keys to success!
Since my first audio processor adjustment, I have had the feeling of being reborn. Thanks to my processor, I lead a perfectly normal life now. I answer the phone without any problem when someone calls me. When I drive, I love listening to podcasts and music. When I take part in sporting events, I can now hear the encouragement and the cheers of the spectators! And that changes everything about motivation!
Sports Challenges Instead Of Hearing Challenges
I use the motivation I've had since getting my implant to take part in all kinds of sports challenges. This year, the Grand Raid de La Réunion took place for the 30th time and I tackled the Bourbon Trail. This race is 109 km with a 6,200 m altitude gain. I finished it in 26 hours! On a sporting level, I wanted to test my physical and mental limits. It is never easy to achieve a constant performance for more than 100 km where you must adapt to cold temperatures during the night and very hot temperatures during the day, but my motivation was huge.
With the help of my audio processor, I was able to enjoy the sounds of birds in the mornings. To avoid falling asleep, I listened to my favorite music with AudioLink. And thanks to my WaterWear, my RONDO 3 was always protected from the rain while still giving me the possibility to hear my surroundings.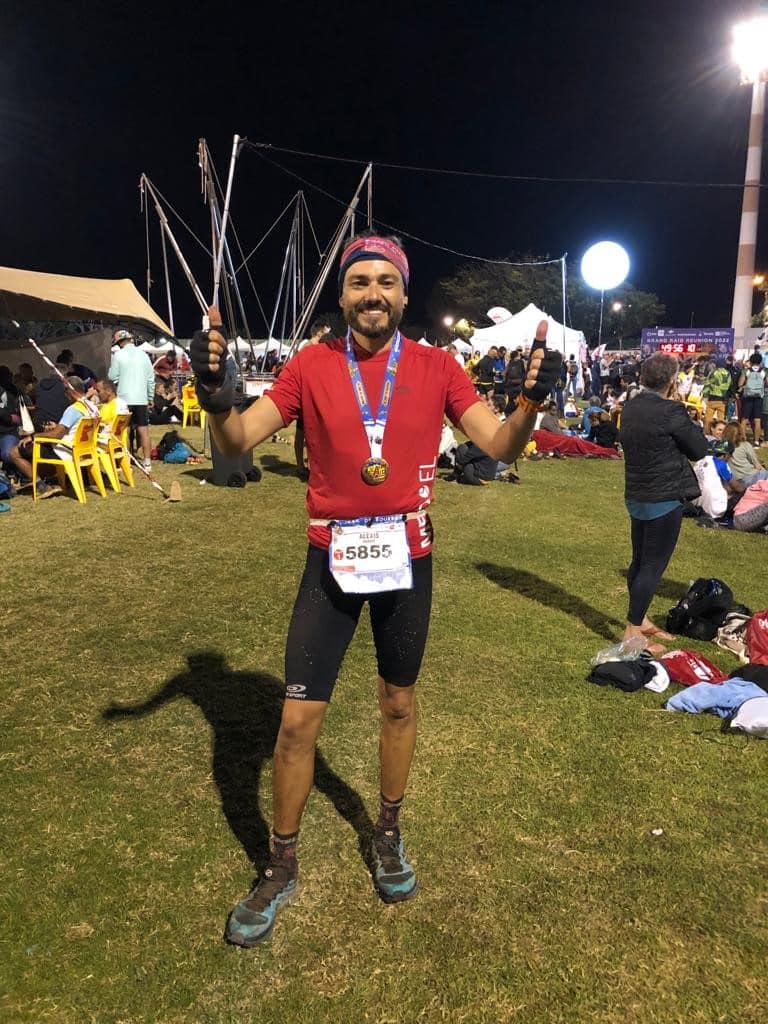 My Advice to Others
If you're unsure whether you should get an implant, I can advise: Don't hesitate any longer, you won't regret it! Your life will change for the better, and I am the perfect example.
Thank you, Alexis!
Thanks for your message. We will reply as soon as possible.
The content on this website is for general informational purposes only and should not be taken as medical advice. Please contact your doctor or hearing specialist to learn what type of hearing solution is suitable for your specific needs. Not all products, features, or indications shown are approved in all countries.