5 Ways to Support Your Teen with Hearing Loss: Mental Health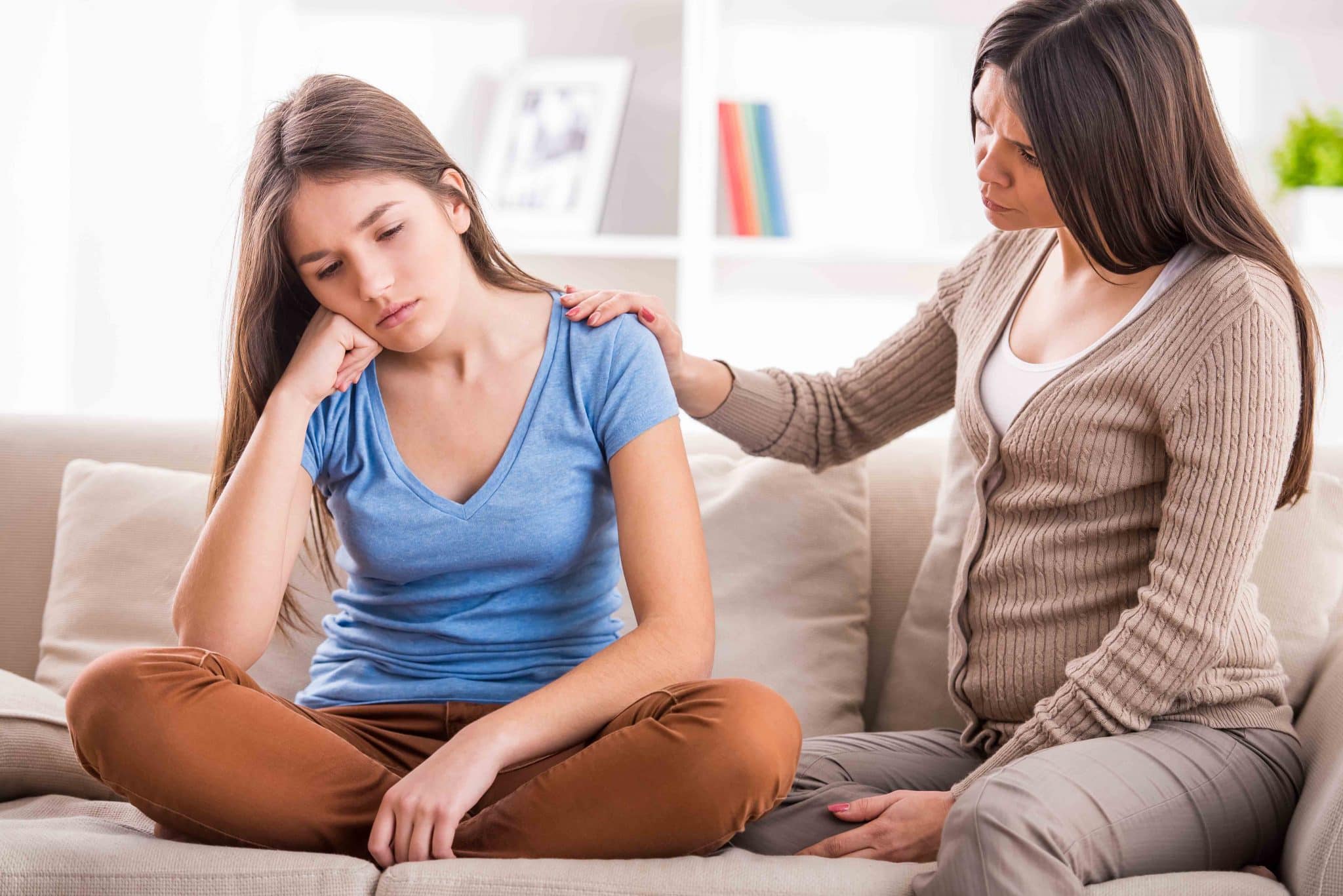 Hearing loss can affect a person's life in many ways. There is sometimes a misunderstanding that someone with a hearing implant is not affected by hearing loss. Even with an implant, having a hearing loss can impact their listening and spoken language skills and communication with others. This can have a carry-over effect on quality of life for an individual.
For your teen with hearing loss, they will be learning to manage these challenges whilst also undergoing all the usual changes for a person of their age. Your teen will be developing their self-identity and will be more sensitive to peer influence—it can be a tough time!
Below are five strategies that can help support your teen with hearing loss in regards to their mental health.
1) Help them to build their self-identity
Having a positive self-identity is important for relationships with those around us. Helping your teen to develop their self-identity means they will be more aware of who they are as an individual.
Celebrate the qualities and achievements that make your teen unique, and describe together what attributes make others unique. Talk about how both positive and negative experiences have shaped the person that they are today. If your teenager is framing their self-image in a negative light, gently help them to recognize the positives aspects of themselves, and how these make up the person who they are.
2) Help them to understand their hearing loss
In order for a teenager with hearing loss to fully develop their self-identity, they need to fully understand their hearing loss. Help your teen understand the level of their hearing loss, the daily impact that their hearing loss could have on them, and the cause of their hearing loss—if known. This will help your teen to better understand and work towards accepting their hearing loss as part of who they are. It will also help them to confidently explain their hearing loss clearly to others when it is affecting them in social interactions. Having the ability to explain their hearing loss and the impact it may have is also an important skill they will need for other times and situations in their life, such as managing in the workplace. Remember, hearing loss may make your teen feel 'different' from their siblings or peers. Try to explore and discuss these potential feelings with your teen in a safe environment.
Your teen may be learning to take more responsibility for their decisions and actions. You can support this by allowing your teen to manage their hearing loss independently. It can be helpful for your teen to spend time with a hearing specialist or with an adult who knows about hearing loss. This can help them learn important things like how to read an audiogram, details about their device and how to best manage their type of hearing loss.
Give your teen the responsibility of looking after their device independently throughout the day, such as changing batteries and troubleshooting. Allow them to make regular appointments with their hearing specialist as required. This independence will help to empower your teen, giving them a sense of control in their life.
3) Increase their understanding of communication behaviors
For teenagers, positive social connections can have an impact on self-esteem and the ability to maintain relationships. Misunderstandings and struggles in communication may affect your teen in socializing and making friends. It can be beneficial for parents, teachers, therapists or other adult role models to talk with your teen about how to manage different challenging scenarios. Talk with your teen about how others may be thinking or feeling in these situations. Role play or book reading can help your teen to learn socially acceptable ways to act and gain skills for different communication scenarios. This will help your teen to build their skills to better manage and have success in their relationships with others in the future.
4) Increase their opportunities to socialize
Doing fun activities with friends can help your teenager with hearing loss to develop their social skills and expand their knowledge. Allow your teenager time and opportunities to socialize with people their age. This may include playing sport with peers, going to the movies, or even just "hanging out".
Your teen may feel more connected socially by getting to know people their age who also have hearing loss. They may meet other teens with hearing loss at organized camps, social events or through online forums. The MED-EL HearPeers forum is one place where individuals with hearing loss have an opportunity to connect and chat openly with others.
5) Keep communication open
Teenagers may give off the impression that they do not want support from parents, teachers, or other adults. It may seem like they are even pushing them away. Hearing loss may result in a feeling of isolation or a sense of aloneness. It's important to consistently attempt to connect and communicate with your teenager. Talk with your teenager about things that interest them. Try to use open ended questions, such as "Can you tell me a little bit more about that?" This allows your teenager to have control in the direction of the topic. Even if they reject these attempts, keeping communication channels open will help them to feel supported, accepted, and cared for.
This post was written by Ingrid Steyns, a speech-language pathologist, rehabilitation counsellor, and Rehabilitation Manager at MED-EL.
—
References:
Albert, D., & Steinberg, L. (2011). Judgment and Decision Making in Adolescence. Journal of Research on Adolescence, 21(1), 211-224.
Casey, B. J., & Caudle, K. (2013). The Teenage Brain Self Control. Current Directions in Psychological Science, 22(2), 82-87.
Dahl, R. E. (2004). Adolescent Brain Development: A Period of Vulnerabilities and Opportunities. Keynote address. Annals of the New York Academy of Sciences, 1021(1), 1-22.
Duarte, I., Santos, C. C., Rego, G., & Nunes, R. (2014). Health-related Quality of Life in Children and Adolescents with Cochlear Implants: self and proxy reports. Acta oto-laryngologica, 134(9), 881-889.
Warner-Czyz, A. D., Loy, B. A., Evans, C., Wetsel, A., & Tobey, E. A. (2015). Self-esteem in Children and Adolescents with Hearing Loss. Trends in hearing, 19, 2331216515572615.
Warner-Czyz, A. D., Loy, B., Tobey, E. A., Nakonezny, P., & Roland, P. S. (2011). Health-related Quality of Life in Children and Adolescents Who Use Cochlear Implants. International journal of pediatric otorhinolaryngology, 75(1), 95-105.