Cochlear Implants: How Young is Too Young, How Old is Too Old?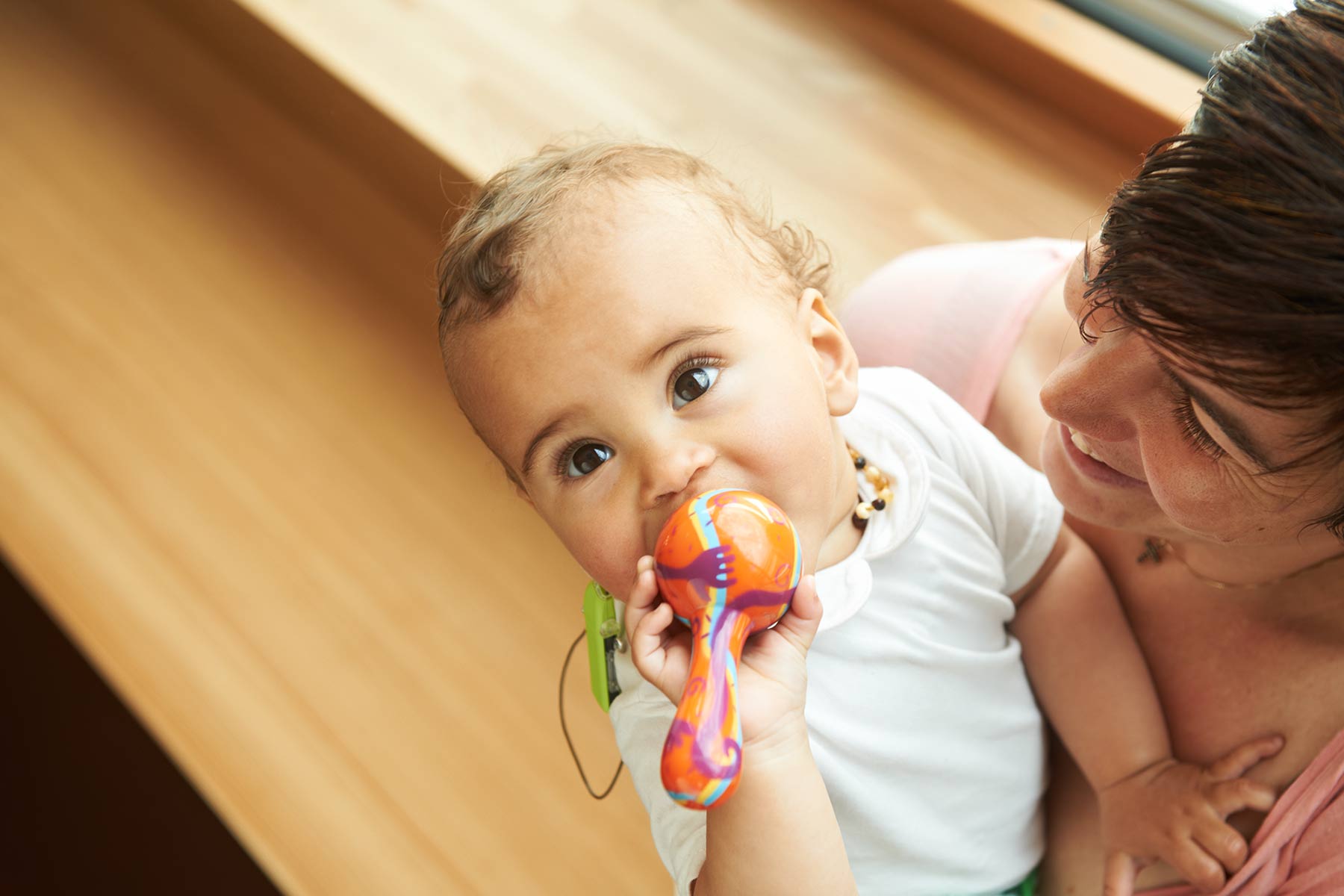 Cochlear implants have become an increasingly common treatment for hearing loss. It wasn't always like this: in the 1990s there were very strict requirements that would have excluded many of today's recipients.
The number of people who are considered medically able to receive a cochlear implant is considerably larger now, and so many have asked the question: is there such a thing as too young—or too old—to receive a cochlear implant?
Let's look at what the evidence says.
How Young is Too Young?
For a child born with a profound hearing loss that can't be treated by a hearing aid, studies show with overwhelming certainty that early identification and intervention—like cochlear implantation for those that need it—is tied to better hearing and listening skills later in life.
During the first three years of life, a child's brain is still building its neural connections.1 For a child with hearing loss, this means that during these first years a child's brain is much more likely to adapt to the cochlear implant's electric stimulation as compared to later in life. For a child who gets the appropriate intervention early on, and grows up hearing with a cochlear implant, this hearing will be their 'normal'.
"Twenty years ago cochlear implant recipients were usually compared with age-matched deaf children who used high-powered hearing aids as controls; nowadays, they are compared with age-matched normal-hearing children."1
Another study looked at 53 children implanted between the ages of 2.5 years and 21 years. It found that children who were implanted after age 10 didn't see their hearing improve as much as those implanted at a younger age—if they have had their profound hearing loss since birth.2 More studies have shown that children implanted before their second birthday "perform significantly better" than those implanted at an older age.3,4,5
So, when's the best time for a child to receive a cochlear implant? Really, it comes down to the regulations where you live. For example, right now the FDA has approved cochlear implantation in children as young as 12 months.
The most important thing to remember here is that this only applies if the child has had the profound hearing loss since birth, and hearing aids haven't helped. For a child whose hearing loss is progressive, it doesn't matter if they're 2 or 10 or 15 as long as the hearing loss is treated in a timely manner.
Basically whatever the child's age, earlier intervention can lead to better hearing.
[mk_image src="https://blog.medel.com/wp-content/uploads/2015/06/adult-cochlear-implant-recipients.jpg" group="_general" crop="true"]
How Old is Too Old?
On the other side, someone who's seventy, eighty, or even ninety years old might look at a cochlear implant and think that they don't qualify for one because of age- or health-related issues.  That couldn't be further from the truth: the benefits of a cochlear implant can be huge, and most age-related health issues aren't something which will preclude receiving a cochlear implant. They might have had a progressive hearing loss develop over the past decades, or it could be a sudden hearing loss due to disease or trauma.
In any case, the studies here show that older cochlear implant recipients show "significant improvement in speech perception scores after implantation."6 Younger cochlear implant recipients tend to perform better than older adults—but this is because older adults usually have been deaf longer than younger adults, rather than by virtue of being old.6,7,8
This is because for adults, like children, one of the biggest predictors of success is the duration of the hearing loss—early intervention can lead to better results. No matter what the adult's age, a shorter time span between the hearing loss and treatment can lead to better hearing.
For more info about this, check out our blog post: 10 Factors That Influence Hearing With a Cochlear Implant for Adults.
Both younger and older subjects demonstrated significant improvement in speech recognition and hearing health utility after receiving a CI.9
And cochlear implantation helps with more than just speech: studies show that it also helps listening to music. In a study of 81 MED-EL cochlear implant recipients, older adult recipients do not "differ significantly from younger ones in [understanding]…features of music such as pitch and timbre."10
If you want to find out more about the different types of hearing loss, check out our Hearing Loss Stories.
Have you heard about SONNET 2? Discover how our latest cochlear implant audio processor is made for you.
Subscribe to the blog to stay up to date on the latest news about hearing loss and hearing implants!
References
Vincenti, V., Bacciu, A., Guida, M., Marra, F., Bertoldi, B., Bacciu, S., Pasanisi, E. (2014) Pediatric cochlear implantation: an update. Italian Journal of Pediatrics. 40(72). doi: 10.1186/s13052-014-0072-8.
Gratacap, M., Thierry, B., Rouillon, I., Marlin, S., Garabedian, N., & Loundon, N. (2015). Pediatric cochlear implantation in residual hearing candidates. Annals of Otology, Rhinology & Laryngology. 124(6):443-51. doi: 10.1177/0003489414566121.
Heman-Ackah, S.E., Roland, J.T. Jr., Haynes, D.S., & Waltzman, S.B. (2012) Pediatric cochlear implantation: candidacy evaluation, medical and surgical considerations, and expanding criteria. Otolaryngologic Clinics of North America. 45(1):41–67. doi: 10.1016/j.otc.2011.08.016.
Kim, L.S., Jeong, S.W., Lee, Y.M., Kim, J.S. (2010). Cochlear implantation in children. Auris Nasus Larynx. 37(1):6–17. doi: 10.1016/j.anl.2009.09.011.
Cosetti, M.K., Waltzman, S.B. (2011). Cochlear implants: current status and future potential. Expert Rev Med Devices. 8(3):389-401. doi: 10.1586/erd.11.12.
Budenz, C.L., Cosetti, M.K., Coelho, D.H., Birenbaum, B., Babb, J., Waltzman, S.B., & Roehm, P.C. (2011). The Effects of Cochlear Implantation on Speech Perception in Older Adults. Journal of the American Geriatric Society. 59(3):446-53. doi: 10.1111/j.1532-5415.2010.03310.x.
Friedland D.R., Venick H.S., Niparko J.K. (2003). Choice of ear for cochlear implantation: The effect of history and residual hearing on predicted postoperative performance. Otol Neurotol. 24(4):582–589.
Tyler R.S., Summerfield, A.Q. (1996). Cochlear implantation: Relationships with research on auditory deprivation and acclimatization. Ear Hear: 17(3):38S–50S.
Zwolan, T.A., Henion, K., Segel, P., Runge, C. (2014). The role of age on cochlear implant performance, use, and health utility: a multicenter clinical trial. Otol Neurotol. 35(9):1560-8. doi: 10.1097/MAO.0000000000000583.
Papadelis, G. (2014). Music perception in older adult cochlear implant users: Evidence about age-related decline in rapid temporal processing. Procedia – Social and Behavioral Sciences. 126:107-108. doi: 10.1016/j.sbspro.2014.02.331.
Thanks for your message. We will reply as soon as possible.