WaterWear for SONNET: Summer Happiness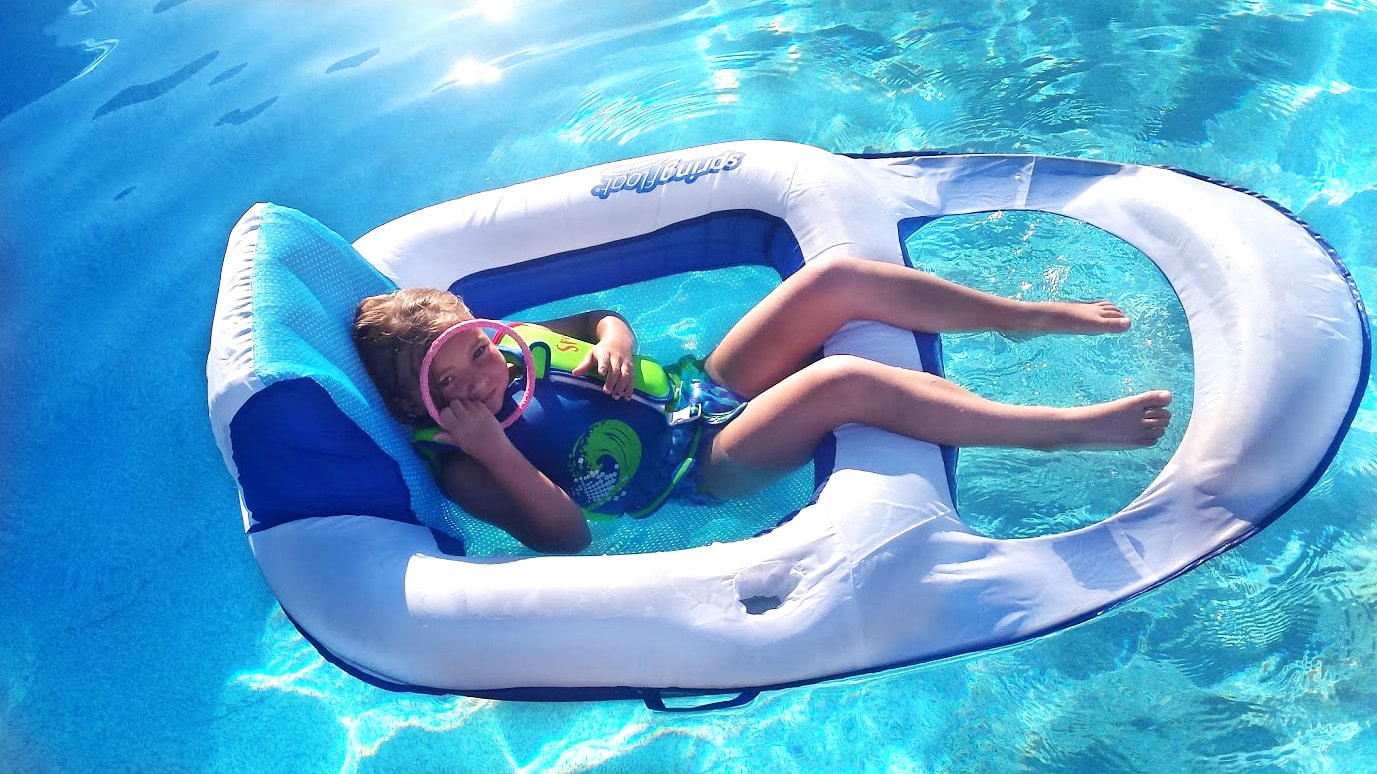 Six-year-old Evy lives for the water. Using WaterWear for SONNET this summer, Evy's time at the beach, pool and in the bath has been even more fun, with greater safety.
Now in the first grade at mainstream school, Evy received her bilateral cochlear implants at age one after being diagnosed with genetic hearing loss. In this guest blog post, Evy's mom, Amanda, shares with us how WaterWear for SONNET has improved Evy's experiences in the water and made last summer one to remember.
Overcoming Obstacles
Five years almost to the day, our Evy has been hearing. Born deaf, Evy received her cochlear implants just after her first birthday. We have been through many amazing moments, like her first words and starting school. Throughout this journey, there have been so many times when we weren't sure how something would go, yet everything has gone amazingly. Evy is a very active 6-year-old with many friends, and even more opinions. Every obstacle put in her way has been run over or through with grace or determination—although not always both! This brings us to this summer's obstacle: hearing on, in and around water. You see our Evy LOVES water, however she also has cochlear implants, and her audio processors can't get fully soaked.
We have always found a way to enjoy the water but I always knew Evy was missing out on something, and that broke my heart. Truth be told, hearing in water was not even something we thought about when we were deciding on a company for Evy's cochlear implants. Our choice of MED-EL was based on our goals of speech development, goals that Evy far exceeded. So, on to the next goal—hearing in water. The past summer with WaterWear for SONNET, we worked on this goal. With WaterWear, Evy was able to fully enjoy all the water activities this summer.
Anxious About Watertime
The beach, the swimming pool, and even the bath tub—all of these things have historically given me anxiety. The idea of swimming lessons was one I could not even think about for years.
My Evy turned 6 this summer. She has always loved the water, and I think I have done a pretty good job of keeping my anxiety from her about her swimming with her cochlear implants. I don't think Evy really ever minded not hearing while in the water. She did not know what she was missing. But for me, it was different. Evy loves having fun in the water with big sister, Lily, and little brother, George. But, I felt that I could never relax while doing water activities because I knew that while George and Lily could hear me, Evy could not. She also couldn't hear the life guard, or hear any potential dangers while in the water.
The Social Butterfly in the Water
All of this changed with WaterWear for SONNET. Getting "waterproofed" made summer so much more enjoyable for Evy and the entire family! This summer, we spent more time than ever before at the beach, out on the lake and in the sprinkler. I never thought twice about saying "yes" when the kids suggested a beach day. I knew that they all would have a wonderful day. It was a big change for our entire family. With Evy being able to hear, we all loved water activities even more. At the beach I can now let Evy have more freedom in the water and sand because I know that she can hear me if I call to her. Evy even uses her "water ears" in the bath tub. She and her sister would stay in there for hours playing together if I would let them!
Going to the pool this summer was totally different. Evy says her favorite things about WaterWear is playing with her brother, sister and friends in the water. Entire afternoons were spent playing with new friends who Evy had met at the pool. Swimming lessons are now a dream, being more successful and fun for us both. I loved seeing Evy listen and be able to understand her swimming instructor. Evy passed her level in swimming lessons and will now move on to the next level next summer. Although, her instructor did mention that she needs to talk less with her friends and listen more to the instructions. Hey, WaterWear is only a tool for listening, it can't change the social butterfly you put it on!
A Summer to Remember
As I reflect on the summer I realize that although we really didn't do anything brand new, all of our water time experiences looked and sounded new. It will go down as the summer that water time came alive with sound for Evy and our whole family. We even had Evy's sixth birthday at a splash pad waterpark!
Thanks, Amanda!
Get tips for your swimming lessons when using WaterWear for SONNET, OPUS 2 and RONDO
Check out this video for hands-on tips for using WaterWear for SONNET
Subscribe to the MED-EL Blog by entering your email below to get guest stories and rehabilitation tips sent straight to your inbox twice a week!
Thanks for your message. We will reply as soon as possible.