What It's Like Being The World's First Bilateral Cochlear Implant User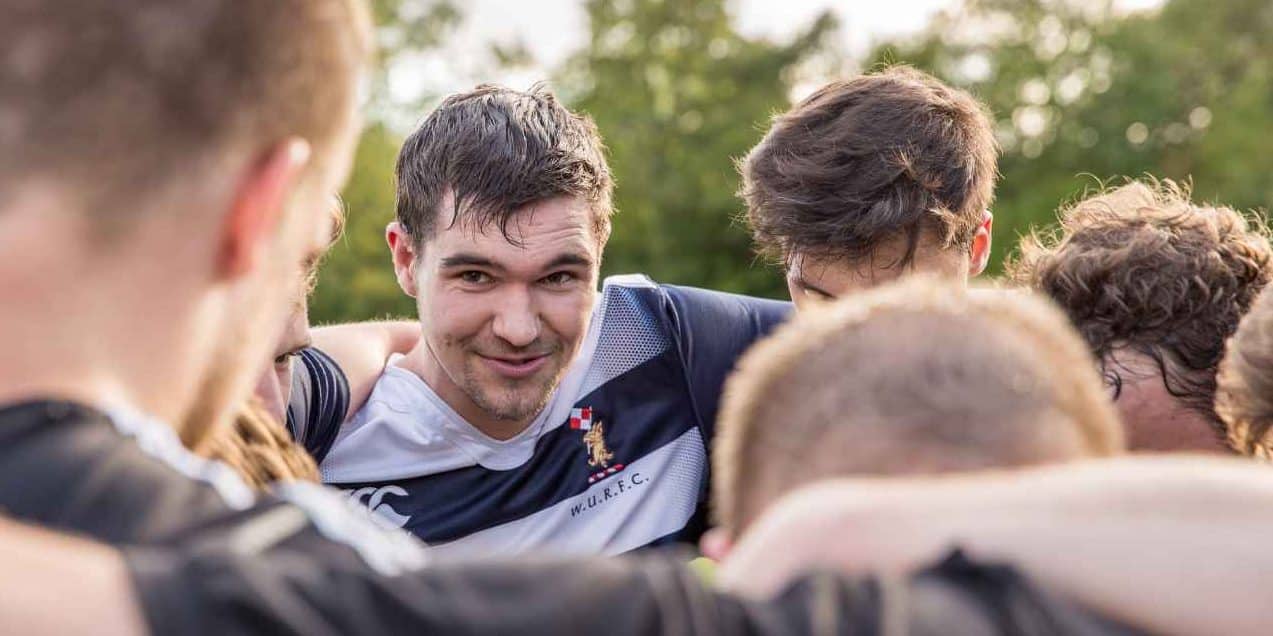 "I would never want to change my life."
Max Roeder is 24 years old. He studies computer science in Würzburg (Germany) and loves to play rugby in his free time. He is living "a completely normal life", as he says happily. This is possible despite—or, maybe we should say, because of—being the first child in the world to get bilateral cochlear implants. We chat with Max about his first memories as a CI user, his thoughts on technological developments in the past decades, and what he appreciates most about his hearing.
You received your first cochlear implant when you were two years old. Do you know what was going through your parents' minds when they had to make this decision?
They wanted me to hear normally. Back then there were quite a few people who did not support my parents' decision. But for them it was clear that this technology, which back then was completely new, was exactly what I needed.
What were main reasons why your parents chose MED-EL?
Back when I was little, clinics were very hesitant to do such a surgery on a baby or toddler. That's why my parents visited many clinics before making a decision. Finally, they found one where the doctors agreed to give it a try. However, they wanted to use the same "proven technology that had worked out for the last 20 years". In 1995, this was already quite out of date, especially if you consider how quickly technology evolves. That's why my parents wanted to have a more modern approach. And this brought us to MED-EL.
The next challenge for my parents was to find a clinic that would perform the surgery with a MED-EL device, which they found in Würzburg.
You received your second cochlear implant at the age of four. Did you get used to hearing very quickly with bilateral cochlear implants?
When I had my first cochlear implant, I was using a hearing aid for a short amount of time, but I could not hear very well with it. For my parents it was immediately clear then that I would need a second implant. Their decision was the right one. Six days after the activation of the second implant, I performed 60% better in hearing tests than before the implantation.
Are there any special sounds from your childhood that you remember?
Once I fell into a lake and for a second I could hear underwater with the non-waterproof audio processors. This was completely new and very impressive for me, and I really loved the sound of hearing underwater. Today I really enjoy swimming with the WaterWear accessories!
When you look back at the past 20 years, how did hearing change your life?
"Not much" would not be quite the right answer. But as I can live a completely normal life thanks to my ability to hear, this is how it feels. I attended a normal school, now I am studying, and I will hopefully soon finish my master's degree. I have normal friends, a loving family, and I am in a happy relationship with my girlfriend for five years now.
The special thing for me is that cochlear implants did not "change" my life, but that I live a completely different life than what I could have had without hearing. If I had not been implanted, where would I be now? For sure I would have an entirely different life. I don't want to say that this life would be worse than now. But I would never want to change my life for another—I am very happy how it is now and I never wanted anything different.
Since you've received your bilateral cochlear implants there has been a lot of technological development. How easy was it to switch to a newer generation of audio processors?
New audio processors are not a big change in respect to the acoustics as the stimulation technology has stayed the same. The biggest challenges for me are the changes in the sound coding strategies. I remember when I was a child and I upgraded to a new audio processor, it took me a couple of months to get used to the different sound coding. In the end it was always worth it as I could hear a lot better than before.
Which technological development have you benefited the most from?
One is definitely the new sound coding strategies, which improve my hearing with each development. If I look back to the last five years, then the most important development by far is that the SONNET Audio Processor is splashproof. In the past, my processor "drowned" a few times when I was doing different sports. This is now not the case anymore and that's really great!
In general, my implants have never hindered me from doing something in my life. If there was anything I could not do, I would look for a solution to make it happen. Currently I like playing rugby. This sport is known to be quite tough and it includes a lot of physical contact with other players. In order to protect my processors and my implant, I am wearing a so called "scrum cap". In the two years that I've been playing rugby, no processor or implant has been broken because of the sport. I think this really shows how much I trust the reliability of the whole implant system.
What are the most important reasons for why you're proud to be a MED-EL recipient?
For me, it is the commitment to the products shown by Mrs. Hochmair and all the MED-EL employees. For most employees at MED-EL it's not just a job. I really feel the enthusiasm and the willingness to create a unique product.
Thanks, Max!
Any questions? Get in touch with us on Facebook!
Liked finding out about the world's first bilateral cochlear implant user? Get all the latest stories about cochlear implant users around the world.
Thanks for your feedback.