Professional Dancing and Modeling With a Cochlear Implant: Tasha's Story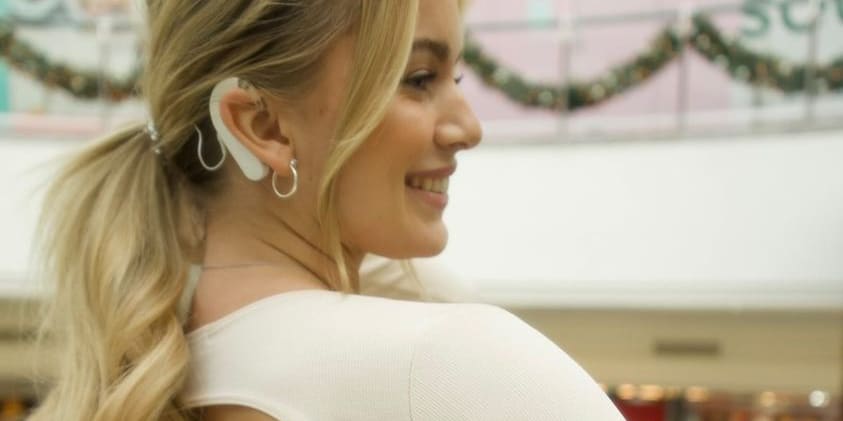 Tasha Ghouri is a fashion model and dancer from the UK. On her Instagram account, Tasha talks openly about being a cochlear implant user and proudly shows off her audio processor not only at photo shootings for famous fashion brands or dance videos, but also on television in the dating show "Love Island". In this blog article, Tasha shares with us how she found her passion for dancing and modeling, who helped her on the way, and what role her CI plays in her hearing journey.
My name is Tasha Ghouri, I'm 23 and I'm originally from Yorkshire, but currently live and work in London. I am a dancer and professional model for different fashion brands. In my free time, I love to go on walks with my headphones on and enjoy the music.
Born Into a Hearing Family
I was born deaf, and my parents found out when I was 12 months old. We will never know the cause as I was born with it, and it wasn't genetic. I was born into a hearing family, which was very hard for me because nobody in my family could relate to my daily struggles.
I got my cochlear implant when I was five. Until then, I was communicating with British Sign Language (BSL) only. When I got my CI, I had to force myself to not rely on BSL and focus on my new hearing and speech, and it was worth it.
Hearing for the First Time With My Cochlear Implant
After activation, I noticed how robotic everything sounded. Everyone and everything sounded like a computer which naturally does happen at the start. It eventually went to normal the more I trained my hearing. The first sound I heard was birds chirping—I remember that moment so clearly.
Rehab Activities Are Worth the Effort
It did take at least a year for my hearing to adjust. I did a lot of rehab activities such as speech therapy, playing games that involved speech and sounds, and hospital appointments for checkups. I even had a caretaker that came to my house and stuck with me at primary school.
Because my parents put so much effort into improving my hearing, it's got me to where I am today. My hearing journey was not easy, but it's definitely worth it.
Today, I can hear the quietest sounds and the difference in accents and tones in people's voices thanks to my CI. This is why I am so proud to wear and show it in my photoshoots and dance videos.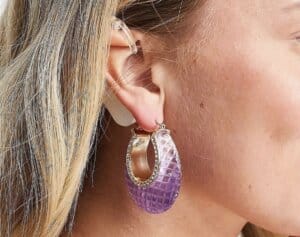 The Start of My Professional Journey
I have trained as a dancer ever since I was five, and my dad decided to take me to dance class. Dancing also really helped me on my hearing journey as I was always listening to music and feeling the vibrations from the speakers. It became a place where I can express and share a part of myself. I got into a Dance Conservatoire and that's where my dance journey really started. I took part in major dance events, music videos, and shows, and I was given the lead role of Wonder Woman at one of the biggest European dance events called "Move It".
Working With Dancers Who Have Hearing Loss
After graduating and getting an Honors in my dance degree, I got my first dance contract to dance at the Folie Douce bar in the French ski resort of Val-d'Isère. It was such a dream come true. I got to dance high up in the mountains with the view of the snow and dreamy sunny days. After that, I danced in some music videos. A great one to watch is "More Than Words" by MNEK ft. Sleepwalkr. In this video, I danced alongside dancers with hearing loss to highlight the deaf community.
Keeping My Audio Processor in Place
Although I do love feeling the bass, I also do enjoy properly hearing the music while dancing. In order to keep my SONNET audio processor on my ear, I sometimes wear double-sided tape on the battery pack which sticks to the skin behind my ear. This keeps it stable while I'm dancing and gives me extra safety.
Raising Awareness and Sharing Stories
My hearing device has changed my life for the better, since it's given me endless opportunities. I have lived independently ever since I was 18 years old. My implant has given me this independence and opened so many doors for me during that time.
I am forever thankful and grateful to MED-EL for gifting me my hearing.
Thanks to my CI, I can dream big. My biggest dream in life is to model globally and feature in major campaigns and billboards. I always dream of seeing myself on the big screens in London or New York.
One day, I would also love to have my own talk show to raise awareness and share people's stories that will inspire and help others.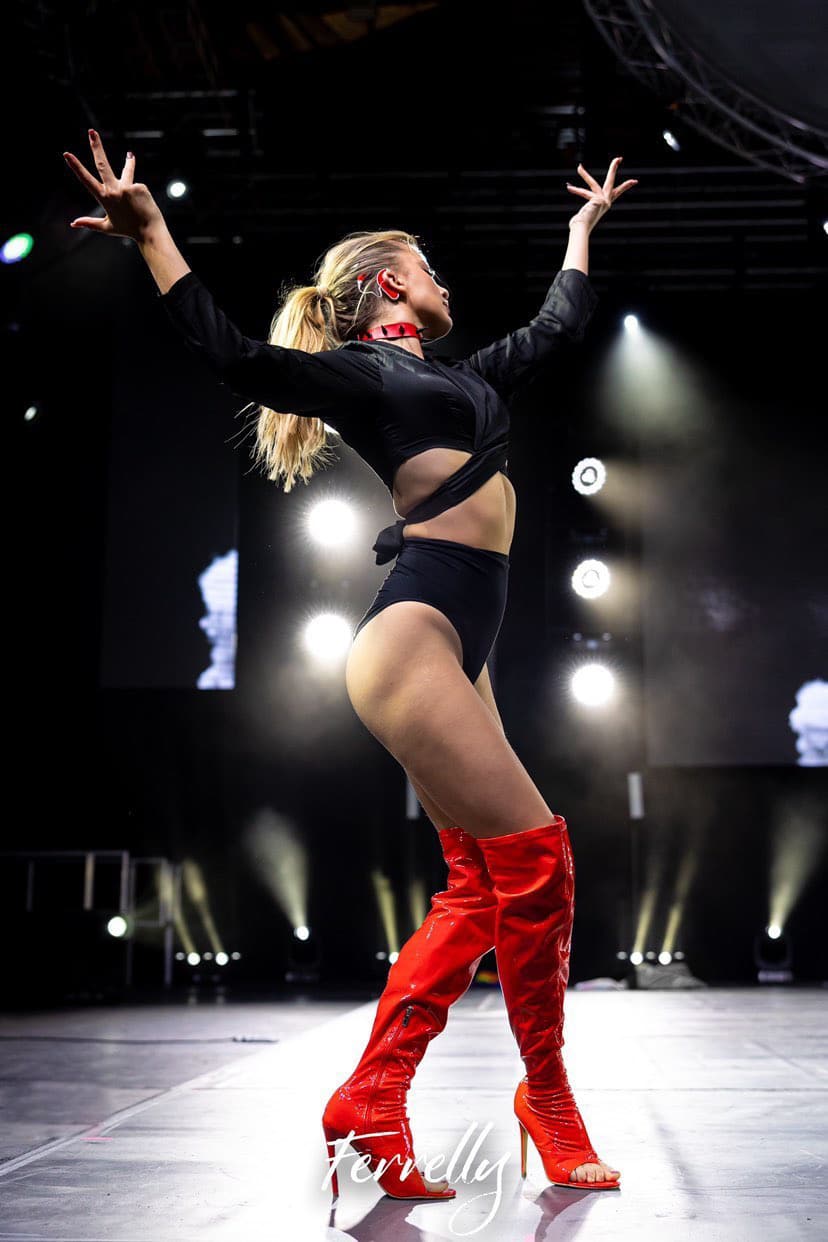 Don't be scared! I always go by this saying "No one else is you and that is your biggest power." It's a superpower and you should embrace it! It doesn't define you as a person, it's something magical that makes you special. Be fearless and brave!
If you're interested to find out more about my hearing journey, feel free to follow me on my Instagram account where I talk about my CI designs, share tips, tricks, and quotes on how to boost confidence and self-love and show off my CI proudly.
Thanks for your message. We will reply as soon as possible.
The content on this website is for general informational purposes only and should not be taken as medical advice. Please contact your doctor or hearing specialist to learn what type of hearing solution is suitable for your specific needs. Not all products, features, or indications shown are approved in all countries.