"Sometimes I Even Forget That I'm Wearing the Audio Processor at All"—Jonas' Experience With VIBRANT SOUNDBRIDGE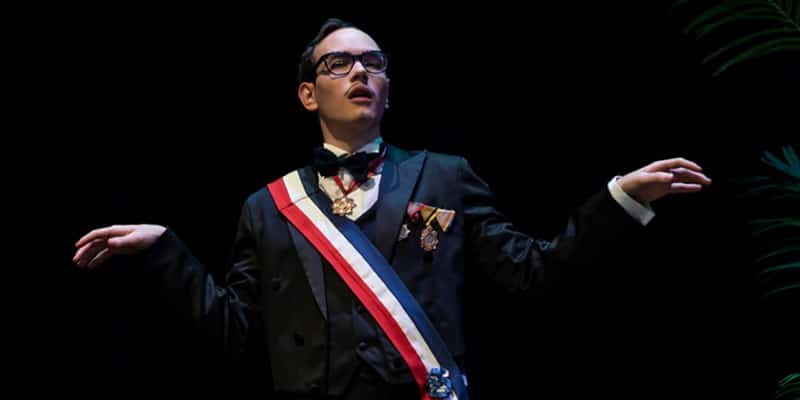 Due to a cholesteatoma, Jonas' hearing was severely limited in one ear. In today's guest article, the passionate singer and medical student talks about his journey to a middle ear implant, why hearing aids were not a solution for him, and how the SAMBA 2 helps him sing. 
My name is Jonas Pietersteiner, I come from South Tyrol (Italy) and I am 21 years old. Currently I study medicine and singing in Munich, I am a member of and soloist for various choirs, and a member of the music band.
My hearing story began about nine years ago when I suddenly noticed fluid coming from my left ear while on vacation. Back in South Tyrol, I was diagnosed with a painless middle ear infection that had already developed into a cholesteatoma, or growth of tissue in the middle ear. After this diagnosis I had my first sugery. Who would have thought at that time that five more operations would follow.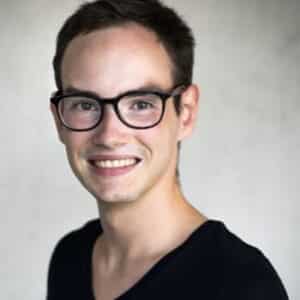 But that's what happened. After an initially successful sound reconstruction using a middle ear prosthesis, my hearing performance deteriorated again and the cholesteatoma also kept coming back. In further surgeries, the recurring cholesteatoma was removed again and again and scarring on the otherwise functional prosthesis was removed.
New Hearing Solution: VIBRANT SOUNDBRIDGE
Even the fifth operation, in which the prosthesis was replaced, did not bring the desired hearing success. But at least the repeated occurrence of the cholesteatoma could be stopped by widening my auditory canal. During this stay at the University Hospital in Innsbruck, Austria, I was introduced to the VIBRANT SOUNDBRIDGE middle ear implant system by my ENT doctor, Prof. Dr. Schmutzhard.
I was told how it worked, but was first asked to try out a hearing aid. However, the hearing aid was not sufficient for my musical activities, as the feedback was too much. After much consideration—after all, such a decision cannot be made overnight—and a phone call with a VIBRANT SOUNDBRIDGE user, I decided to go for the implantation.
Some time later, the surgery took place at the University Hospital in Innsbruck under the supervision of Prof. Dr. Schmutzhard. Of course I was a bit nervous, but basically I already knew the procedure. The surgery went well and the measurements of my brain waves, which show the reaction to the implant, looked good.
First Fitting Under Difficult Conditions
After healing, I was to receive for the processor that, together with the implant, would give me the ability to hear well again. However, an unforeseen difficulty intervened: the first wave of the COVID-19 pandemic. This delayed my first fitting by months. Under the expertise of Dr. Kreuzer-Symonian, I was finally introduced to my new hearing system and received the SAMBA audio processor.  However, this was initially only a test version, as I was soon to receive the new SAMBA 2.
As soon as the processor was placed over the magnet on my head, I was overcome with a pleasant feeling and realized how much of my environment I had actually missed due to hearing loss.
The sound was very clear, not at all metallic and similar to my normal hearing experience.
The fitting went smoothly, but it also meant a lot of work for me: I had to identify particularly annoying noises and play a lot of music with my new SAMBA in order to adjust the processor in the best possible way.
Upgrading to the SAMBA 2 Audio Processor
In 2021, I finally got the new SAMBA 2. I immediately noticed the sleeker design and the new battery compartment. I was particularly pleased with the new feature of being able to control the processor with an app and not having to carry a remote control. This allows me to easily change programs and check how much battery power is left. The battery life has also improved a lot, so I can usually hear seven to eleven days with one battery.
New Quality of Hearing Thanks to Middle Ear Implant
VIBRANT SOUNDBRIDGE allows me to again participate in all areas of life with good hearing.
The sound is natural, pleasant, and warm. It is a great help to me, in particular when it comes to music.
Because singing especially depends on a good hearing! The sound is "normal", if you can put it that way, so it doesn't differ from the sound perception of my healthy ear. Sometimes I even forget that I am wearing the device at all—it seems so natural to me! Mainly because it's comfortable to wear.
I was also allowed to try out SAMBA 2 GO, a "little toy" as I like to call it. This optional assistive listening device allows me to stream music, movies, or the like directly through my processor instead of via headphones. I like it quite a bit and it is a good alternative to headphones as it also produces full sound.
Reaction of Others
Something I also asked myself in the beginning was: How will people react to my hearing aid? To be honest, most people don't even notice the VSB. This may be partly because you can pick the cover of the processor (and thus match it to your hair color), but also because you have to look at it from a certain angle to even notice it. When people notice the audio processor, they sometimes ask what it is. After an explanation, most people are simply surprised and amazed what medical technology can do.
My Advice for Others
Thanks to the VIBRANT SOUNDBRIDGE, my hearing is now great again, the settings have become more and more refined and the sound quality is top notch. I would also like to thank the ENT team at the hospital in Brixen and the university hospital in Innsbruck, especially Prof. Dr. Schmutzhard and Dr. Kreuzer-Simonyan!
I would like to give some advice to people who are on a similar hearing journey: Don't give up, even if the road sometimes seems long, medicine and technology are so advanced that there are so many possibilities! Never lose hope. Because, as the saying goes, hope dies last!
Thank you, Jonas!
The content on this website is for general informational purposes only and should not be taken as medical advice. Please contact your doctor or hearing specialist to learn what type of hearing solution is suitable for your specific needs. Not all products, features, or indications shown are approved in all countries.