Review of the Artone 3 MAX Bluetooth Neckloop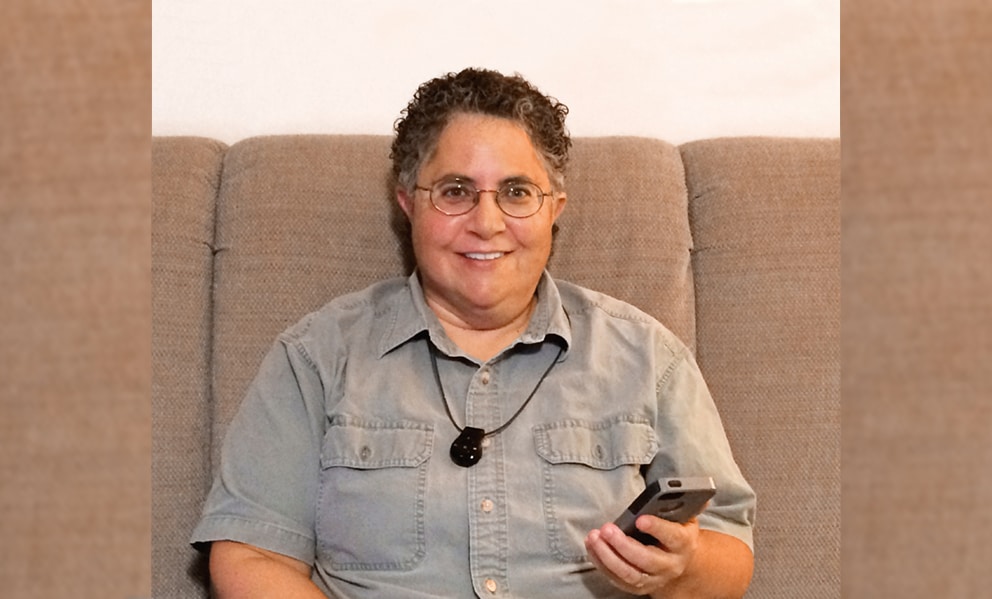 Do you want improved sound quality and a better listening experience when using your phone, television, or tablet? A Bluetooth neckloop like the Artone 3 MAX may be the right option for you. You may have seen Mary Beth's name pop up on our MED-EL Facebook page and HearPeers forum; she's often sharing tips and advice for others with hearing loss. Mary Beth is a Teacher of the Deaf and a MED-EL cochlear implant recipient. After exploring the Artone 3 MAX's battery life, versatility, wearing comfort and more, Mary Beth shares why it has become her preferred Bluetooth neckloop.
———————-
Recently I was asked to review the Artone 3 MAX, a Bluetooth loopset or neckloop. I tested out the product at home using it with my bilateral MED-EL CIs. My personal review of the product is below. I've given a rating for each section out of 5 stars: 1 = well below average, 2 = below average, 3 = good, 4 = really good, 5 = fantastic!
Wearing Comfort:
Overall, I've found the Artone 3 MAX to be a very good Bluetooth neckloop. I was so surprised at how tiny and light it is—the small circular control unit is only about 1 1/4 inches across. It is so light that I do not even know I have it on! It can be worn under a shirt very discretely—the control unit has a built in clip to attach to shirts if desired. The loop itself is very thin and light as well—I have never worn a lighter neckloop.
Comfort: 5 stars!
Battery Life & Charging:
The Artone 3 MAX is easy to charge. It comes with a USB cable, but is missing the USB wall adapter. It took several hours to give it full charge for first use. A red light indicates it is charging and a blue light indicates that it is fully charged. The directions on the package state that the battery lasts for up to 3 hours of listening, or up to 150 hours of standby time. I used the Artone neckloop throughout the day for several hours, including for aural rehabilitation, and just plugged it back in to charge when not in use.
Ease of charging: 5 stars
Battery life: 4 stars
Ease of use:
This neckloop has very easy to use button controls. There is a center button that is the main function button as well as the play and pause button. This center button is surrounded by 4 other buttons arranged in a circle. This includes a "plus" sign button for increasing volume, and a "minus" sign button for decreasing volume. Back and forward buttons allow you to move through your playlists. Since these are actual buttons, instead of a touch screen, the settings remain set even when you are active.
Usability: 5 stars!
Versatility:
Pairing the Artone 3 MAX with Bluetooth devices is simple. You just activate Bluetooth on your device to be paired, and then press and hold the center function button on the Artone 3 MAX until both a red and blue light start flashing. That's it—you are synced and ready to listen! Unfortunately, the Artone 3 MAX can only pair with one device at a time so if you switch between a phone and a tablet, you will have to pair it all over again. If your device to be paired with the neckloop does not have Bluetooth, you will need an adapter called the Artone TVB which transfers the sound directly to your CI audio processor via the neckloop. There is a slight sound delay when using the TVB, but the sound quality is great.
Ease of syncing: 5 stars!
Versatility: 3 stars because it does not store 2 devices
TVB: 4 stars
Distance:
The listening range of the Artone 3 Max is listed as 10 meters, about 30 feet, in all directions. In my home I found I can pair it with my iPad and leave my iPad on the first floor while I move around the house. I can go both upstairs or downstairs and still stay connected without any change in sound quality.
Distance: 5 stars
Sound quality:
I tested the Artone 3 MAX to listen to music, podcasts, audiobooks, TV, aural rehab apps, and for phone use. For my iPad, I set the Artone 3 MAX at maximum volume and my iPad at about 50–75% volume—depending on what I was listening to at the time. For my cellphone, I set the Artone 3 MAX at maximum volume and I also set my cellphone on maximum volume. The sound quality was great. There was no noticeable lag time for me when streaming direct from my Bluetooth-enabled devices to the neckloop—this is a huge plus for this Bluetooth neckloop. After speechreading people on television and in videos for years, I am sensitive to whenever the audio and the video picture do not match. Even though I no longer need to speech-read, I still find it bothersome if there is a sound delay that results in what I hear and what I see being out of sync. This is the first neckloop I have tried that has no noticeable sound delay!
Sound clarity: 5 stars
Streaming: 5 stars
Volume: 3 1/2 stars, due to the need for my cellphone—an iPhone 5S—to be on maximum volume
Phone compatibility:
It is easy to use the Artone 3 MAX with Bluetooth cellphones. After your phone is paired with the Artone 3 MAX, incoming calls will connect automatically. To answer the call, you just press on the center function key on the Artone 3 MAX. That's it! You will hear the caller and they will hear you. There is an option to clip the Artone control unit to your collar which would position the internal mic closer to your mouth. If you select "MT" or "T" on both your CIs, you will hear the phone audio on both sides.
Phone use: 5 stars
In summary:
Best features:
The best features of the Artone 3 MAX Loopset are 1: its small, light design with easy to use buttons, and, 2: the sound quality with no noticeable delay when streaming direct from Bluetooth device to neckloop.
Room for improvement: I wish it could remember two devices to reduce the need to pair the same devices over and over again. It would be helpful if the battery lasted longer than 3 hours of listening and if the volume was increased for phone use.
My experience overall:
The Artone 3 MAX gives MED-EL CI recipients a wireless listening option when connecting to Bluetooth sound sources. Since it is so small and light, it will be comfortable for children as well, but they may need to have the thin neckloop secured in some way as it is long. For bimodal cochlear implant recipients, the Artone 3 MAX can send audio to both the CI and hearing aid—as long as the hearing aid has an active telecoil.
Overall, the Artone 3 MAX is a very good product and I strongly recommend it to other CI users who are looking for a comfortable, light, easy to use Bluetooth neckloop. It has become my preferred Bluetooth neckloop.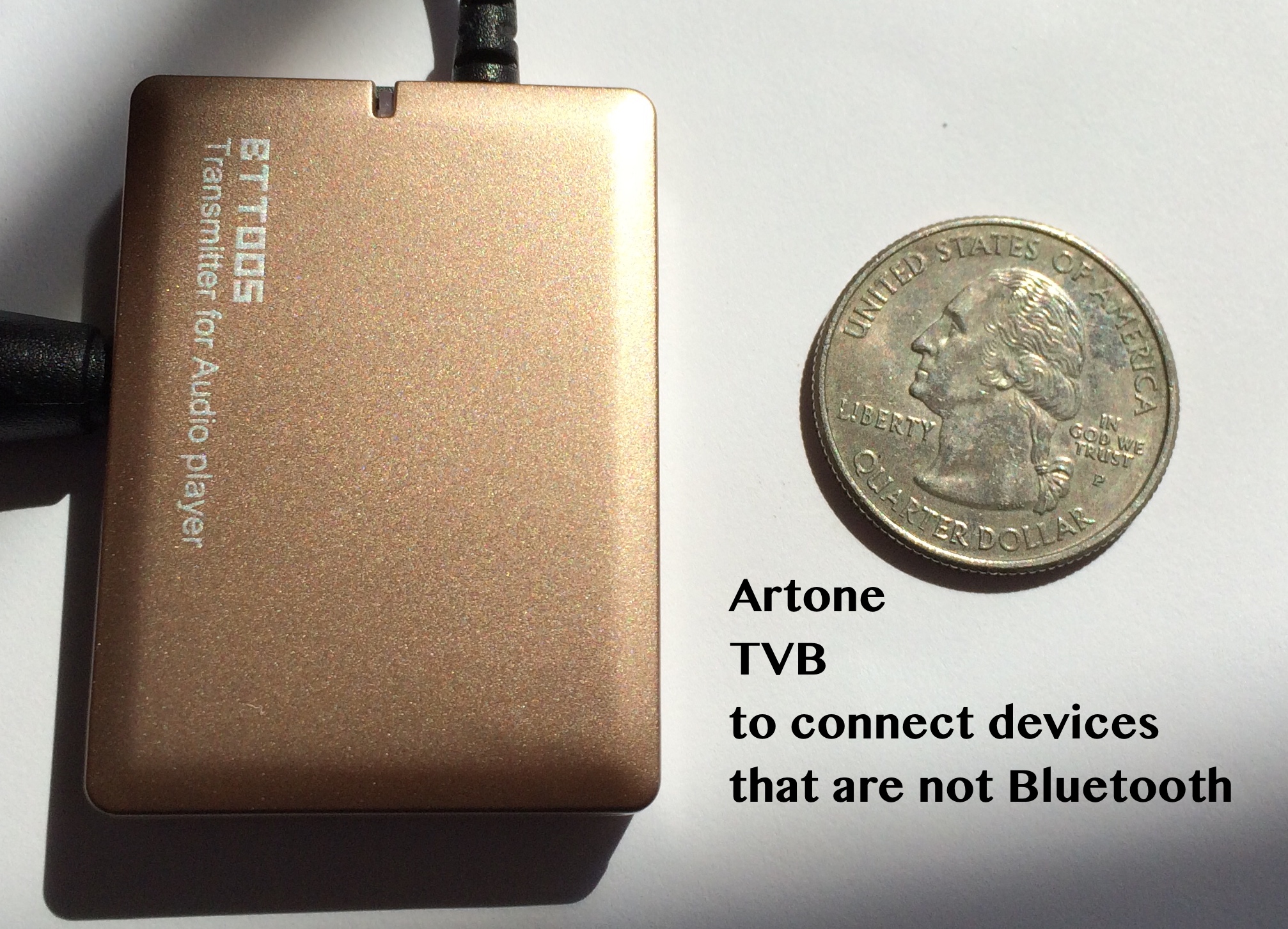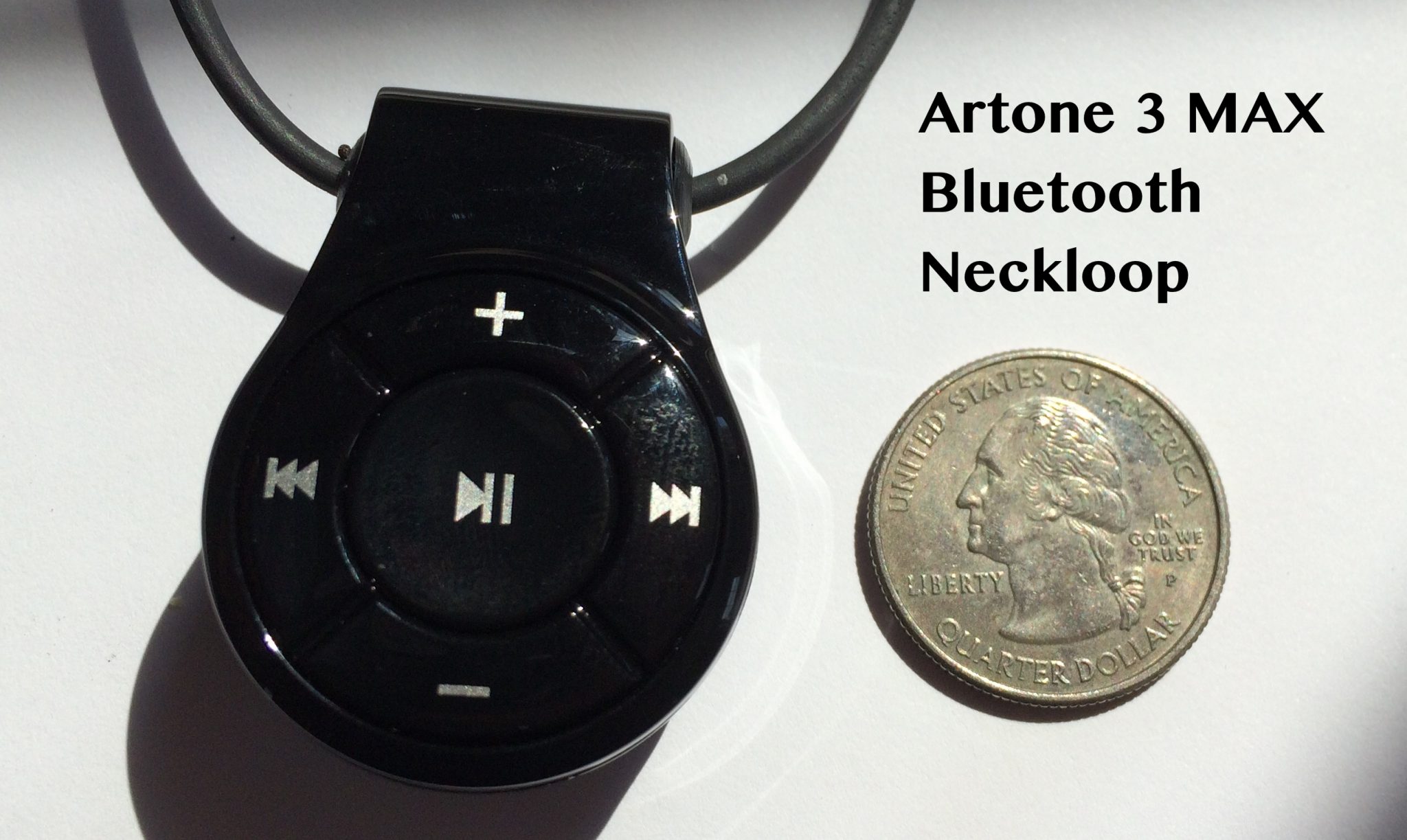 Thanks, Mary Beth!
A new upgraded version of the Artone 3 MAX was released a few months ago, with double the volume and longer battery life. It can be connected to two devices at the same time (with 8 devices in memory). To find out more about the Artone 3 MAX Loopset, click here!
What Assistive Listening Device do you use? Let us know in the comments below!
Want to learn more about ALDs? Check out AudioLink, the latest connectivity device designed especially for MED-EL cochlear implants.
Thanks for your message. We will reply as soon as possible.