"My Favorite Sound Is The High-Speed Train": Pascal And His ADHEAR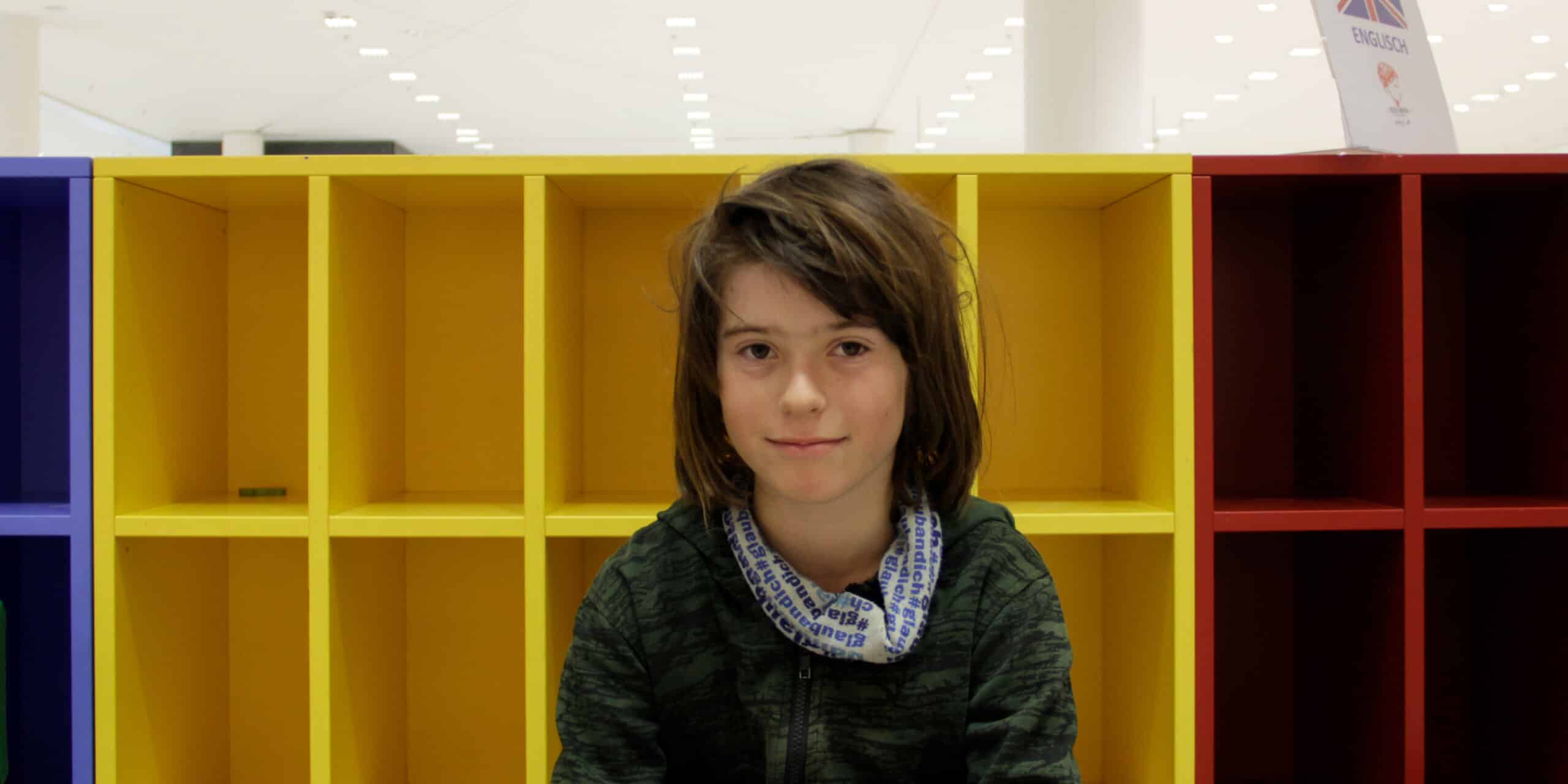 Pascal, from Austria, was born without an ear canal. Now thanks to his ADHEAR bone conduction system, he can hear much better at school and at home, and really enjoys his favorite sounds.
My name is Pascal, I am almost 12 years old and I live with my parents, my younger brother, and my grandparents near Innsbruck in Austria. We also have 8 rabbits, who are very friendly and we often play with them.
My hobbies are trains, swimming, skiing, and playing on my scooter—really I'd like an e-scooter like my uncle. At the moment I am still at school, but I already know exactly what I would like to do when I'm older: I would like to be a train driver, so that I can drive trains at 200kph over long distances. It would also be cool at some point to drive a train through the Brenner Base Tunnel. My favorite sound is the sound of the German high-speed trains!
Diagnosed With Atresia
When I was born, my right ear wasn't the same as my healthy left ear. I don't have an ear canal on the right side, so I can't hear anything on this side—this is known as atresia. My mom and my family soon noticed that it was getting more difficult for me to hear on my right side, and it was hard to understand what they were saying. My mom explained to me that the doctors first wanted to see if my left ear would balance it out. But unfortunately that didn't work, so I received my first bone conduction hearing aid when I was 5 years old.
My First Bone Conduction Hearing Aid
I wore my first bone conduction hearing aid on a headband round my head, and when I was little that worked really well. Sometimes it was a bit annoying that adults always had to check that the headband hadn't slipped down, and that my teacher had to help me put it back on after gym class. But what troubled me the most was that my friends and other kids at school would often ask what was on my head. That became more and more annoying.
An Easy Life With ADHEAR
That's why I'm very happy that I've been wearing an ADHEAR  for the last year. I wear it from morning until night, at school, and also if I'm out with friends or family. It sticks on well and doesn't irritate my skin. And I think that ADHEAR looks cool! What I particularly like is that you don't see it under my long hair and so I don't really get asked questions any more.
ADHEAR At School
I'm in the first year of middle school. I cope really well with ADHEAR at school and don't need any help. I can put it on and take it off by myself, I can change the batteries, and I know how the different programs work. I usually sit in the first row and my teachers keep an eye on me. If I have problems, I can always ask. ADHEAR definitely helps me at school!
Thanks, Pascal! 
Want to learn more about ADHEAR? This revolutionary bone conduction system helps people with conductive hearing loss or single-sided deafness to hear, and doesn't require any surgery. You can find more information on our website.
Interested in more ADHEAR stories? Read how ADHEAR helped Núria from Spain gain confidence at university, and how it helps children with microtia in Argentina to hear.