It's a Noisy, Noisy World: Denice's Hearing Loss Book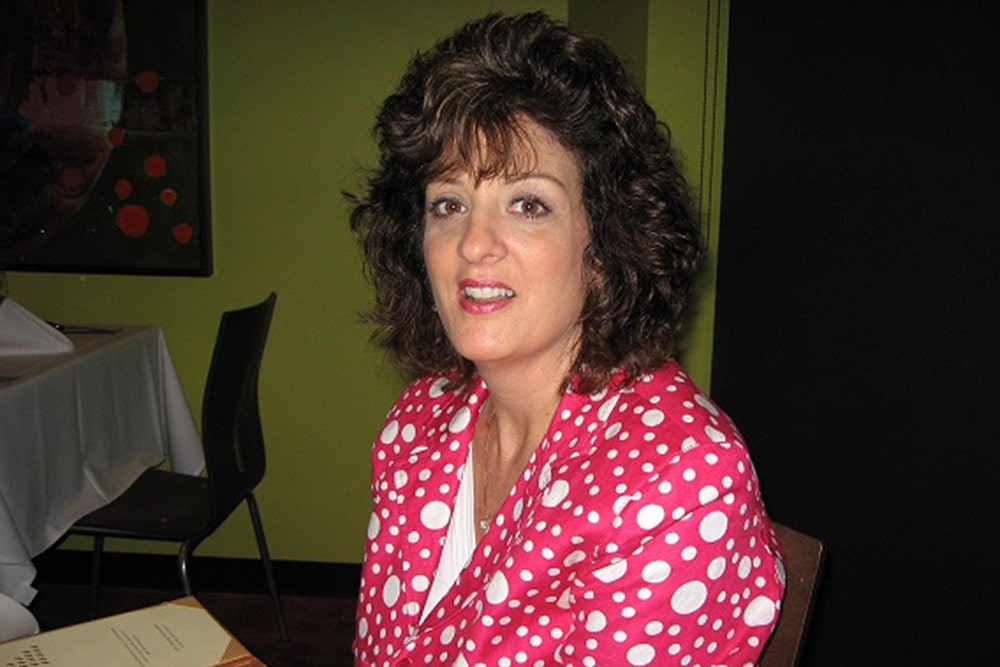 Denice is a MED-EL cochlear implant recipient—and an author! She recently wrote a hearing loss book about her experiences, It's a Noisy, Noisy World, and today you can get an exclusive peek into her life and the book.
"You need to look at Denice when you talk to her," my younger brother told my mother. He was only three years old, and was very keen and aware that something was amiss. But he really did not know what the real problem was.
When I was 4, I was first diagnosed with my hearing loss. After I was diagnosed, I was fitted with hearing aids in, and was enrolled in speech therapy for 5 years. Over the years, I had my hearing tested annually to ensure that there were no changes in my hearing. It remained consistent, aside from one fluke drop in my hearing in 1974 that was successfully treated with medication. I always maintained that my hearing had remained the same over the years, and that nothing was going to happen.
And so my hearing seemed to remain stable, until I had a hearing test in April, 2008. I felt like I was hit with a "double whammy" that day: I was told there was a benign tumor in my left ear that had to be surgically removed and would cause me to become clinically deaf. At the same time, I was also told that there was a significant progressive hearing loss in my right ear. I cried with tears streaming down my face.  The hearing loss in the left ear was to be expected, due to the tumor; however, I was stunned about the significant drop in the right ear.
Treating Hearing Loss
I had first heard of cochlear implants in 1983, through a news story about treating profoundly deaf children. Casually, I mentioned to my mother if I would ever be a candidate for an implant. She told me that it was not feasible. And when an audiologist mentioned to me the possibility of me being a candidate "someday," should my hearing become progressively worse, I laughed at his suggestion. Looking back, I was totally misinformed. There was always some denial on my part that my hearing could get progressively worse.
In 2008, after reviewing the information about my tumor and hearing loss, my ENT physician told me that I could be a candidate for a cochlear implant. I was very resistant and told him that I was not interested, and we would wait to see what happened after having surgery to remove my tumor. I did not even glance at any of the literature about cochlear implants that he gave me. I put them in a drawer to be hidden and buried. I was adamant about not having a cochlear implant.
Denice's Cochlear Implant
But then after the surgery, it was clear that I would need a cochlear implant. So I received my implant in November, 2008. During my activation, when I heard the first "sound" of the audiologist banging her scissors on the desk, the sound was surreal and piercing. I was stunned at the refinement and clarity. With each new map I was overwhelmed with joy and amazement. The sounds were so clear, refined and crisp, and each map was better than the previous one.
It's a Noisy, Noisy World: A Hearing Loss Book
I wrote my hearing loss book, "It's a Noisy, Noisy World," because I wanted to share my story and personal experiences with overcoming adversity. For me, this adversity was a life-long struggle with hearing loss. Despite going completely deaf in 2008, and losing my mother—who was my biggest advocate—in 2006, I persevered and triumphed. I never, ever gave up. I moved forward by putting one foot in front of the other, one day at a time.
The ultimate message in the book is learning to overcome and manage adversity in life, despite what curve balls may be thrown at you.  All of us have some type of personal struggles in life, and everyone's adversity is personal and different. But ultimately we need to learn that, no matter what we face in life, we can overcome our issues and thus triumph and accomplish our dreams.
I would tell anyone who reads my book to learn to accept life's challenges, and manage adversity. This is how we will gain a sense of serenity in our life.  If we resist something in life its problem will persist. For me, that was the denial of my hearing loss. Only with acceptance can come serenity and peace.
Thanks, Denice!
Denice's book, It's a Noisy, Noisy World, is published by Author's Place Press and was released in January 2019. You can purchase the book on Amazon.com.

Thanks for your feedback.