Cochlear Implant after Meningitis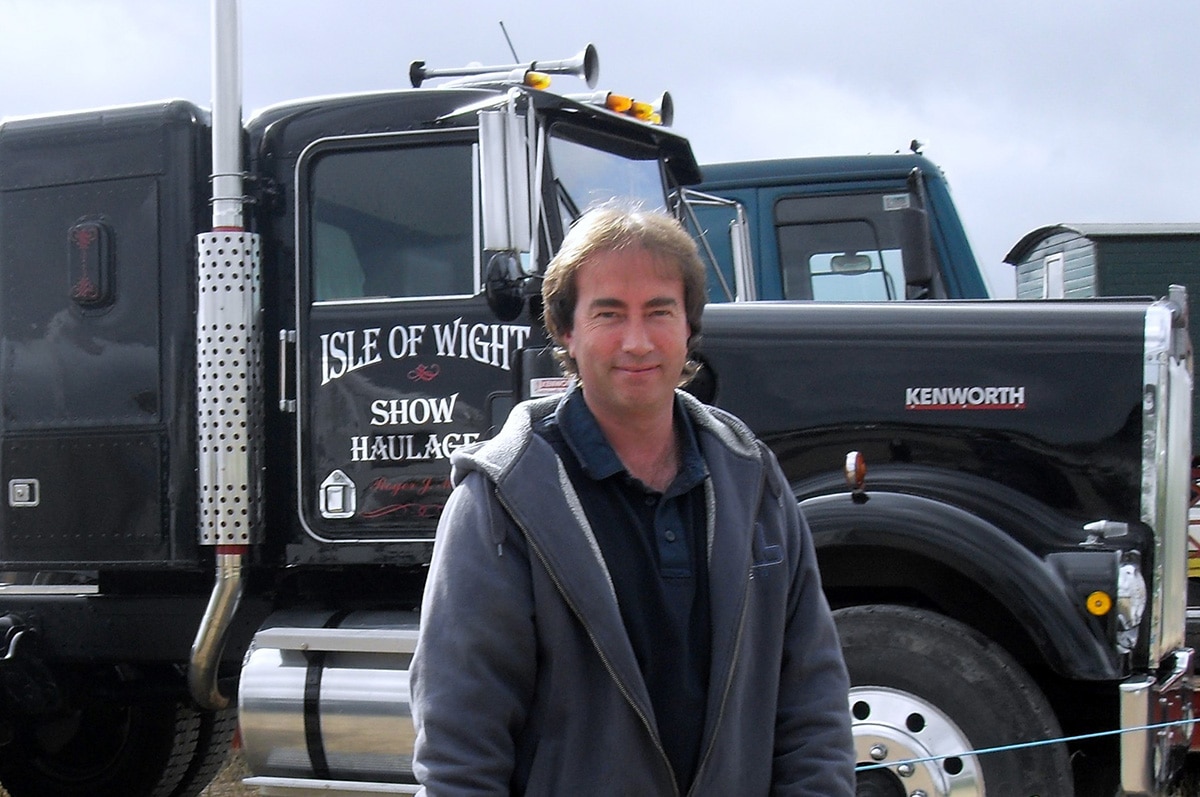 Here's a guest article from MED-EL cochlear implant recipient Robert Grey where he talks about what it was like to lose his hearing and receive a CI. Robert, who lives in the United Kingdom, lost his hearing after contracting meningitis at age 13.
Meningitis
Here I am, 32 years after contracting meningitis at the age of 13.
I was fine up until that fateful day. I felt ill, but I went to school as usual. After school I went to the local haulage yard, as I traveled as a trucker's mate since I was 10 years old.
That night, when I got into bed, I really didn't feel good! I saw bright lights that hurt my head; I had aches and pains everywhere and just felt sick: I was being taken over by meningococcal meningitis and could barely stay conscious.
Then, I lost consciousness. I woke up in a hospital three days later. At the time I couldn't move, but I could hear just fine. I stayed in the hospital and all seemed okay until one week later…bang! I woke up to the morning routine of having my breakfast delivered, but it was like I was watching a mime artist: there was no sound at all. My hearing was gone! I panicked and pushed my teacups off the table. I saw them smash on the floor, but I heard no noise.
Hearing Loss
I felt cold. I was in a world of total silence. And, after 8 weeks in the hospital, I still had no hearing. I left without hearing and in a wheel chair, and the only way to communicate was by writing everything down.
So, I carried on without hearing. I learned to lip read, which helped a bit, but I still took my exams, learned to drive, and worked without hearing. I even passed my drivers' license test for heavy goods vehicles, but that's another story.
There was still something missing: sounds. I loved music when I was young, but now I couldn't hear. The only way around this was to watch the music being performed, as my mind would remember the sounds when watching the bands.
Cochlear Implant
Then, in 1998, everything changed. After being deaf for 17 years, my audiologist introduced me to something that might help me to hear again: a cochlear implant. Cochlear implants? To learn more, I went to The Emmeline Centre, a part of Addenbroke's Hospital dedicated to hearing implants. There at The Emmeline Centre I met their whole team: surgeons, audiologists, and rehabilitation specialists.
It was these people who gave me a whole new chance at life.
I thought, "Hey, what have I got to lose? I've been deaf for 17 years." So, we chose my MED-EL implant and set a date for my implantation surgery: October, 1999.
I arrived and it went smooth. The operation was complete: I woke up and everything felt great. There was no pain, and I couldn't wait until my activation. I would have to wait, but it was only a few weeks.
Then, the switch-on day. My mind was racing! It was like going round and round on a Formula 1 track at 200 MPH.
There were so many sounds: I remember clearly the sound of piano keys, right away! It was so great. But then the next sound was even greater, as my audiologist switched me on and I heard voices. Voices and so many sounds! My audiologist, my rehab specialist, and the cars and ambulances outside. I could even try making a telephone call.
I was on cloud nine: hearing nearly perfectly in the first section, and over the next few days as my audiologist tuned my map even more and I got the best result that anybody could want.
There was just one thing left to do now. I went to Earl's Court and heard the unmistakable sounds of "Shine On You Crazy Diamond" echoing out of David Gilmour's guitar. It was Pink Floyd's last ever concert and I was the luckiest man alive.
I can't tell you just where the next 14 years have taken me, so much has happened since I contracted meningitis and received my MED-EL cochlear implant. So long for now, there's so much for me to go and listen to!
Thanks for your feedback.