Bilateral Cochlear Implants as an Adult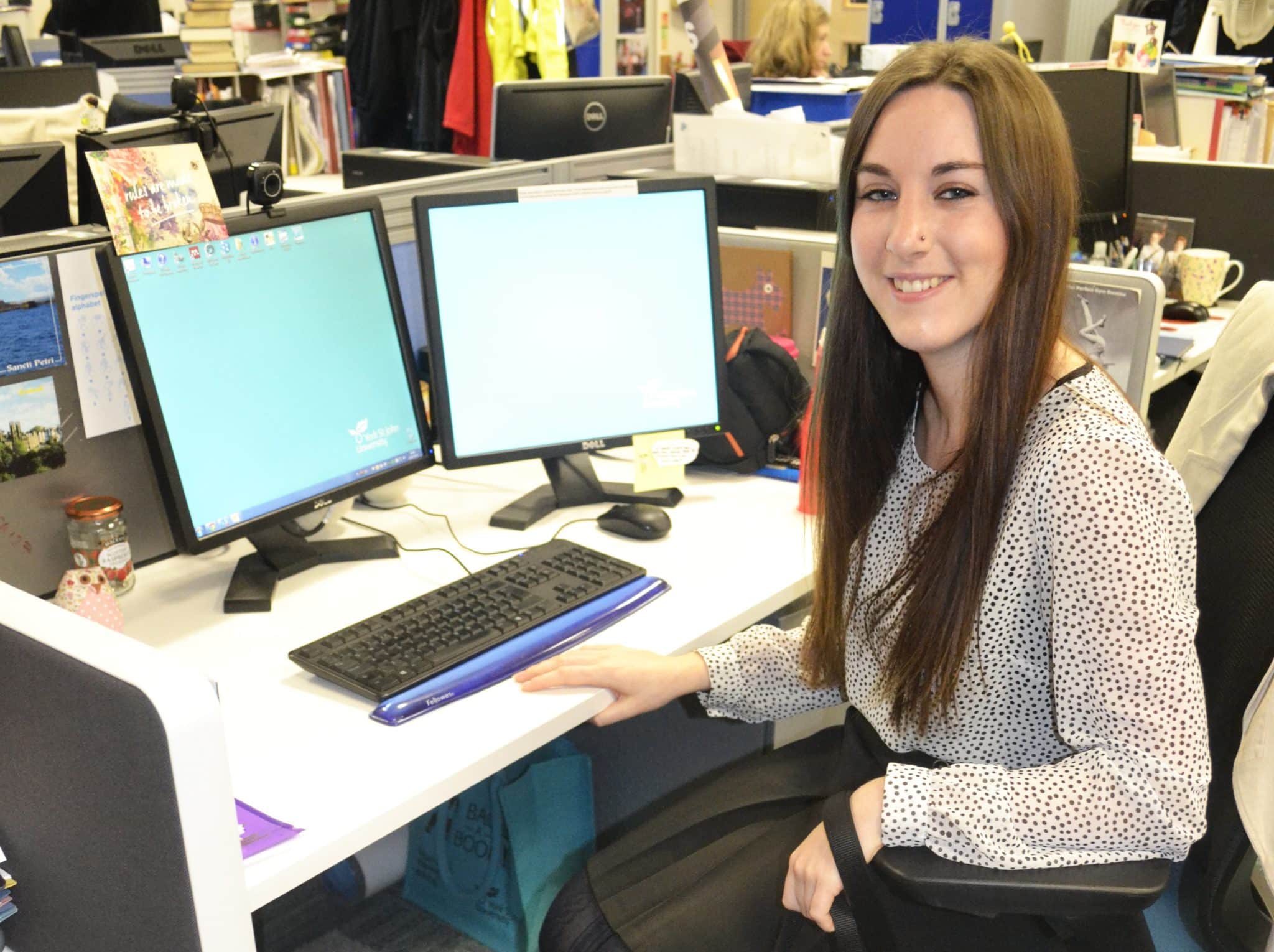 Are you thinking of going bilateral? Find out about Ruth's experience, an adult bilateral CI user from the United Kingdom. Ruth completed a Master's degree at university and works as a university librarian. In her last post, Ruth shared how her CIs helped her to achieve her musical goals of singing and playing the clarinet. In this post, Ruth chats with us about her experience of going bilateral as an adult.
Thanks for talking with us, Ruth! Can you share with us about when you got your first CI?
I have been deaf since birth and have never known what it is like to have 'normal' hearing. However, my hearing has improved steadily over the years thanks to my MED-EL cochlear implants. I had my first cochlear implant at 13-years-old, and my second implant ten years later, at 23-years-old.
My parents had been aware of CIs for quite a few years before I was able to have one. For some reason I was not eligible—I believe that the threshold was stricter then, and the thinking was that I was doing "well enough" with my hearing aids. When the audiologist finally told my mother that it was a possibility, I remember us going back to the car and she just sobbed with relief. I didn't realize at the time what a huge deal it was. But she and my father knew that it would improve my hearing enormously—and it did.
How did the decision come about to become a bilateral cochlear implant recipient?
I wanted a second CI for years. I had been having issues with hearing speech in noise, and judging which direction sounds were coming from. I then asked to be able to wear my hearing aid in my non-implanted (left) side. The sound from the hearing aid was weak in comparison to the implant, but it did help a little, and this strengthened my belief that having bilateral implants would make a big difference to my quality of life. I believed it would improve my ability to communicate effectively, and be beneficial to my safety due to being able to hear and judge my surroundings more effectively.
Do you have any tips or advice for an adult beginning their journey with a CI?
It's a very exciting time, but it brings a raft of challenges. I would say that, to begin with, just take it as it comes. Expose yourself to different noises, different situations, but take breaks as and when you need them. I found that it really helped to listen to familiar songs, or talk with friends and family members. However, bear in mind that these previously familiar sounds will be very different to begin with. You will adjust, and it will get easier—perseverance is key. Also, give your audiologist as much feedback and as many examples as you can. I found it a hugely collaborative process: hearing is so individual, and your requirements will be different to anybody else's. For example, listening to music and talking to people was something I personally really wanted to focus on.
What was it like going from using one implant to two?
It was harder work than I expected. Having one, I expected the second one to be easier. In some ways it was, but the challenge of getting used to tuning and hearing with a new ear was still very much there. It was easier in the sense that I knew what to expect, but it took the same amount of work as the first ear. I also had the challenge of balancing my two ears—my right ear was much more dominant as I had relied on it for so long. With a second CI, sounds were much louder as the "total" sound that I could hear was increased, meaning that my first CI had to be turned down slightly.
Having two implants is incredible—my hearing is much better with two than with one. I can hear voices better, especially even if there is background noise. I sometimes switch one off if I'm in a noisy situation or listening to music just to "test" how much better my hearing is with both on—and it always is much better! With my second CI, I can pick out and understand sounds far more accurately in a variety of listening situations: in a restaurant, having a conversation with somebody in another room, a large yoga class, at a concert.
What advice would you give to other adults who are suitable candidates and are considering getting a second CI?
I think that having two ears is better than having one. However, weigh up the pros and cons. How satisfied are you now? What do you hope to achieve? It can be hard work so make sure that you think it's worth it. Speak to professionals like your audiologist who will be able to offer you loads of advice. Also talk to other people who've had bilateral CIs as they have been on the journey themselves.
Thanks, Ruth!
Ruth is a volunteer HearPeers Mentor.  To chat with her about your hearing experiences and their life with an implant visit the HearPeers website.
Find out why bilateral cochlear implants could be the right option for you.
Thanks for your message. We will reply as soon as possible.