A "Joyous Occasion:" My BONEBRIDGE Activation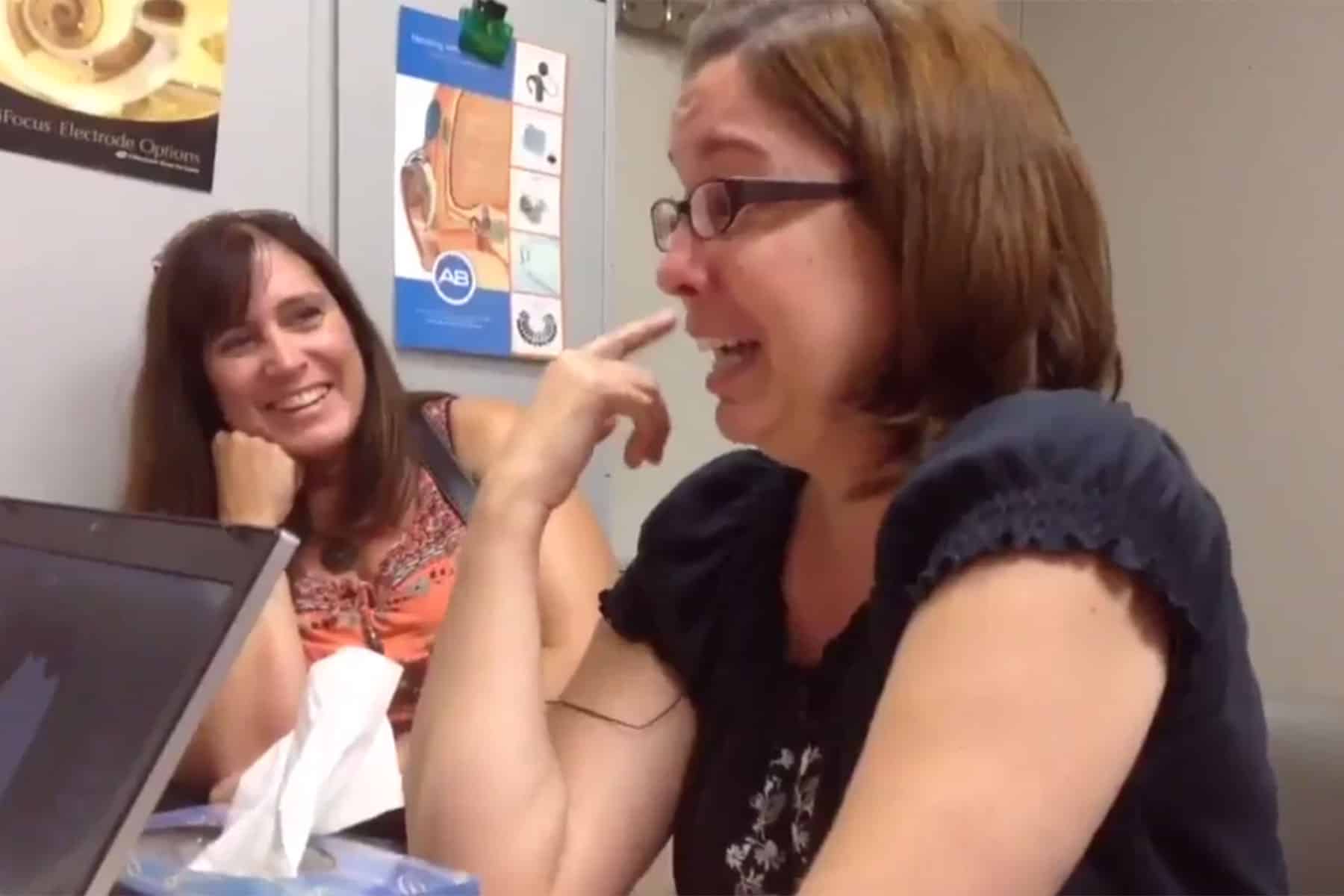 Wendy Rae just this week had her BONEBRIDGE activation, after having decades of hearing loss and ear-related complications. Here's her story.
How can anyone fully prepare for what to expect on Activation Day?
As I was driving to the hospital for the appointment I was full of so many different emotions. I was excited, nervous and a bit skeptical. Was this even going to work and, if it did, was I going to like it? Let me tell you a bit about my story.
At a young age my parents realized I was having trouble hearing out of my right ear, so they went to get it checked with an ENT doctor in my hometown. That visit led to other visits. I had tubes placed in my ear and when the tubes came out it left a hole in my eardrum. I then had a surgery to have the eardrum repaired. That experience left me fearing doctors and anything to do with my ear.
I realized in high school that I would have trouble hearing in some situations, but my fear kept me from going to get it checked. I then went on to college and became a dental assistant. I knew I was in trouble when I couldn't hear the dentist who was sitting a foot away. Still I left it. It wasn't until I didn't hear my daughter crying for me at night that I decided to go back to the doctor.
That led to two more painful ear surgeries and a diagnosis of cholesteatoma. This is a disease that basically eats away and destroys the inside of the ear. My doctor could not get this under control and so he sent me to a specialist.
This doctor confirmed the diagnosis and I began treatment with him. He also tried twice surgically to remove the cholesteatoma but it kept coming back. I then started going to see him every 2 months to have my ear cleaned out. This was a painful time and left me very anxious. Seeing no end in sight, having a hearing loss, and the possibility of this being a lifelong problem, my doctor suggested I undergo a major surgery where they would seal off my ear with my scalp. This would leave no room for the infection to grow. I agreed and I am so glad I did. Living infection-free was an amazing feeling. The downside was I had lost more hearing.
This is when I was introduced to the Bonebridge. I was implanted and excited for the future.
Hearing with BONEBRIDGE
Activation day was better than I could ever have expected. I sat down in the audiologist's office eagerly anticipating the beginning of the next part of my journey. She placed the processor on my head and I was so surprised at how light it was. She had it on mute and wanted to make sure I was ready. With a nod of my head and a push of a button I went from not hearing on the right side to hearing.
Words cannot express how special this moment was....

Posted by Wendy Rae on Thursday, September 3, 2015
It was an overwhelming, but joyous occasion.
I looked at the audiologist and asked if it was normal to hear a loud hum. She laughed and said that it was the fan in the room. I then turned to the right to hear people talking in the hallway behind a closed door. It was at that moment I realized there was a lot I just wasn't hearing without even knowing it.
I am excited to start this journey and to experience a new world with fresh eyes and fresh "ears". I will forever be grateful for the journey I was on because it taught me never to take things for granted, especially the gift of hearing. I am grateful for technology and the freedom it can give to those who need it most.
Thanks, Wendy!
Subscribe to the MED-EL blog to get more great user stories like this, delivered straight to your inbox each week.