Use Apps to Develop Your Child's Spoken Language Skills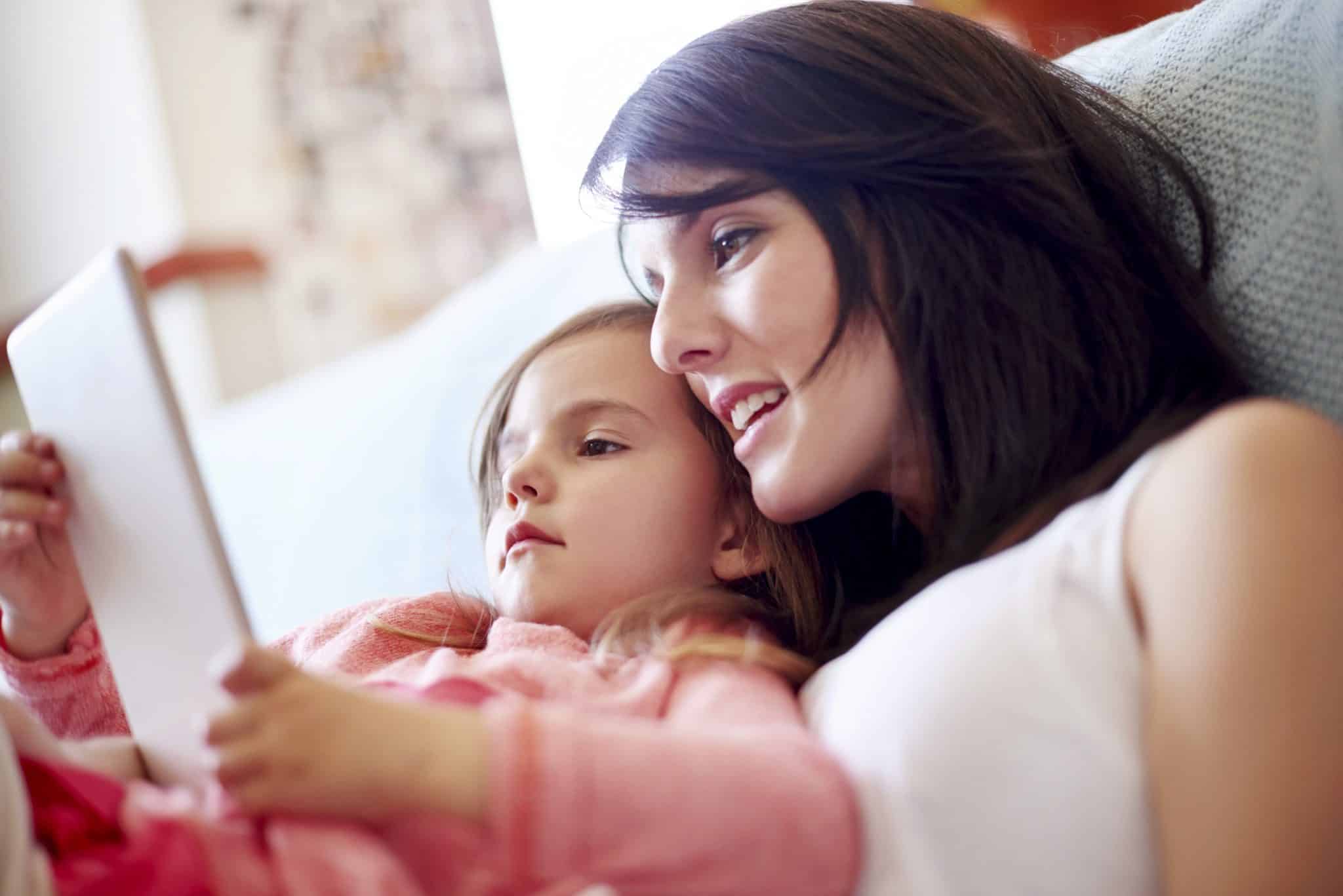 Children learn language by listening and engaging with the world around them. This can be through environmental sounds, overhearing voices, and talking and interacting with other people. Used in a controlled way, smartphones and tablets are a great additional tool for your developing your child's spoken language skills—their vocabulary, speaking and listening abilities. This everyday technology can provide you with ideas, educational apps, and sound and language materials or samples. However, remember that this technology should never replace your interaction and communication with your child.
You can develop your child's spoken language skills by introducing them to new words, and encouraging speaking and listening. Here are some tips and tricks to consider when using a smartphone or tablet for building your child's spoken language skills.
Before using the device
Set an age appropriate time-limit for device use. This is no more than 30 minutes per day.
Test the apps, videos, songs or other material you want to use before you give it to your child.
Play together
Always use the device with your child, rather than leaving your child to use it alone. This way, you can use more new words and guide their learning during the play session. Talk with your child about what you have seen together, to increase the variety of words used during the session. Afterwards, you might want to use pretend play with the characters you have just watched to further expand vocabulary and build your child's spoken language skills.
Short stories
Sharing a short story together offers many ongoing learning activities such as story retelling and discussions about the story. Encourage your child's imagination by drawing the characters and acting out the story. Promote Theory of Mind language such as "What do you think piggy was doing?" "How does the doggy feels?" "Is she sad?" "What would happen if…?"
Musical activities
Find nursery rhymes and short poems to listen to and remember. Musical activities like these help your child with learning rhythm, melody recognition, and their auditory memory. It can also introduce them to new words and improve your child's spoken language skills. Use an app that provides more than one song to listen to. Encourage your child to try and identify which one they are listening to.
Types of apps
Use apps that offer opportunities to repeat and practice common phrases while playing, such as, "open/close (e.g. the door), click/touch (the doggy), give me the…" This play may also encourage the introduction of turn taking.
Using your own photos and videos is great fun, to talk about the situation (where were you, what were you doing, etc.) about who is on the photo, who isn't… Some apps let you create your own scrap book or a story with your own photos.
There are many educational apps with listening and language activities to choose from, for example HearBuilder, Smart Apps, Super Duper Publications.
Whatever app you choose to try out with your child, remember to use as much language as possible!
This post was written by Joanna Brachmaier, a Senior Rehabilitation & Education Manager with MED-EL based in the UK.
Check out the MED-EL rehabilitation apps and printable downloads!
Liked this post on developing your child's spoken language skills? Subscribe to the MED-EL Blog by entering your email below to get rehabilitation posts like this sent straight to your inbox every week!
Thanks for your message. We will reply as soon as possible.