Build Language Skills by Repeating Everyday Routines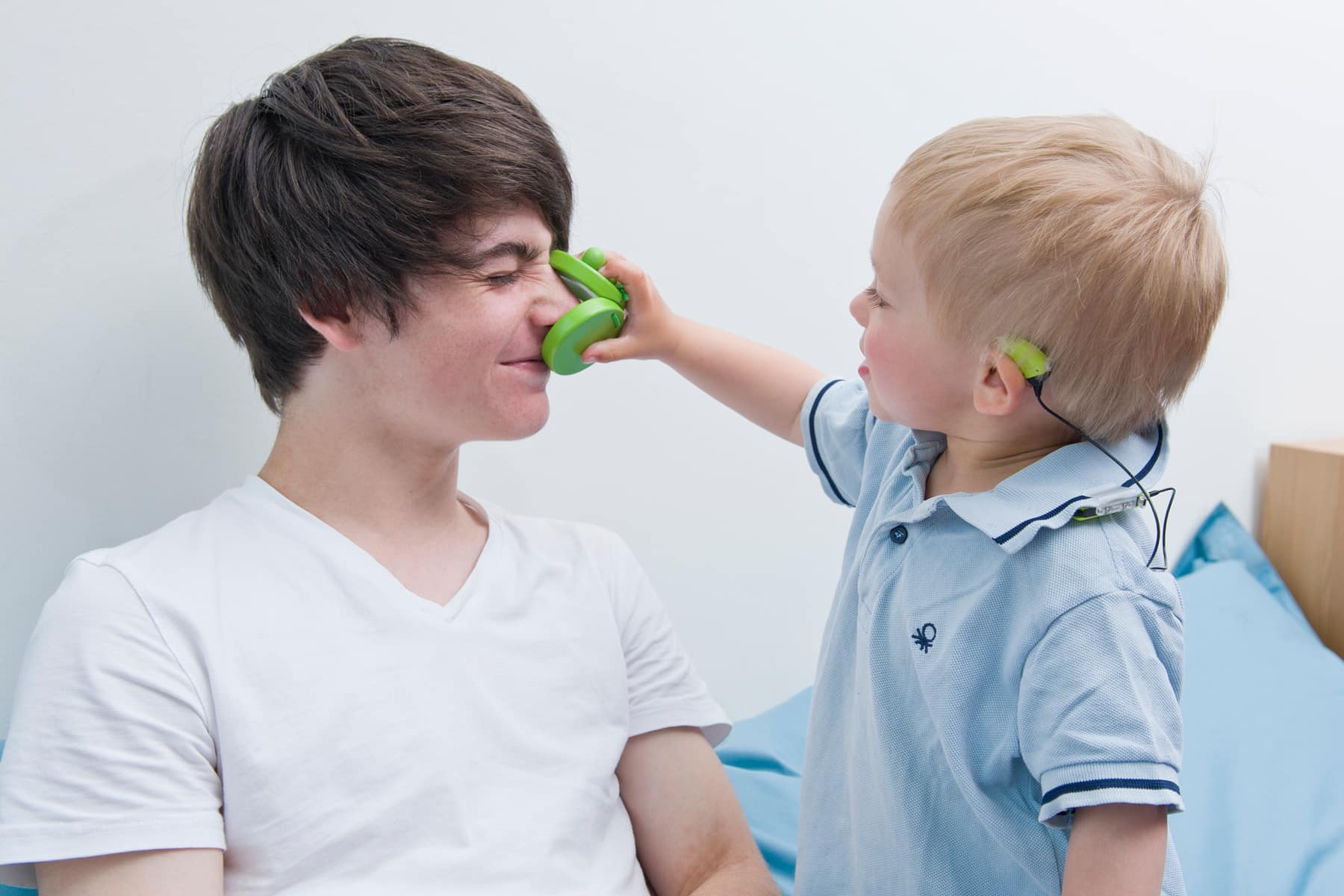 Intended for children ages 3–9.
Routines by definition happen the same way over and over, but that doesn't mean they need to be boring. No, in fact they can be beneficial! Use the repetition to help your child build language skills.
Repetition Helps Build Language Skills
By speaking the same words or phrases over and over you can build and reinforce your child's understanding of these words and phrases. When incorporated with routines, you can help your child to learn specific words and phrases without needing any special toys or materials.
Here are some of the different routines that you can use to build language skills:
Cleaning the house or a specific room
Having a bath
Cooking or preparing for meal time
Reading a book
Putting on clothing in the morning
Getting undressed in the evening
Going to bed
What to Do
Depending on the specific routine or activity, here are some of the different things that you can do:
Use straightforward, but meaningful, language:

"Up, up, up! Go up on to your bed."
"Your pajamas are under the blanket."

Prepare your child by setting the scene:

"It's night time, it's time to go to bed!"
"Now let's read a book."

Narrate what you are doing:

As you grab the toothpaste, say "now it's time to squeeze the toothpaste onto the toothbrush."
As you grab a pair of pants, say "now here are your pants"

Name each and every object when you first use it or approach it:

"Let's grab the forks and knives."
"Don't forget to tie your shoe laces."

Imitate the sounds that your child will hear:

"The bath water goes splash, splash, splash!"
"The zipper goes ziiiiiiiiiiip."

Encourage your child to respond, like saying the word or sound or giving objects names:

"What sound does your stuffed animal make?" If it's dog for example, then encourage them to say "Bark! Bark!"
"Where is the broom and dustpan?" Then encourage them to say, "In the closet!"

When dressing, give your child the chance to choose:

"Do you want the red shirt or the yellow shirt?"
"It's cold outside. What clothes do we need?"
Make sure to encourage your child to play an active role in all of these activities so that he or she engages with the words you're using. Soon, by doing these exercises over and over again you can help your child to build language skills. Once you feel they've mastered some words then move onto more difficult ones. Your child's progress might surprise you!
Repetition is just one of our 10 Ways to Develop your Child's Listening Skills, so check out that blog post for 9 more.
This post was written with help from Joanna Brachmaier, a rehabilitation and education specialist at MED-EL.
Thanks for your message. We will reply as soon as possible.