Back to School: Getting Ready for a Successful Year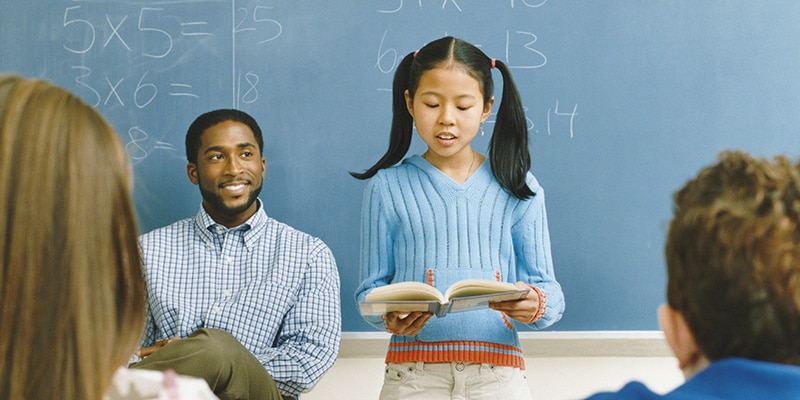 Another school year is here, with new lessons, new classmates, and new teachers. And for many kids, it will also have been a long time since they've been in the exciting, busy, and noisy classroom setting.
The classroom can be a challenging listening environment for children with hearing loss, especially when…
There is increased distance to the teacher
Many people speak at once
The teacher moves around the room while speaking
No visual cues are given
It's noisy
Instructions are difficult to hear, understand, or are unclear
To set your child up for success at school this academic year, it's helpful to share key information about your child, their hearing technology, and simple communication tips with their teachers and school staff. Click here to download our 'All About Me' handout to help you to put together and share all of this key information on one page. You can personalize the handout by adding pictures and information about your child. Read Sera's 'All About Me' handout here for some ideas.
There are many strategies teachers and staff can use to improve the listening and learning environment at school.
Here are 10 easy tips to share with your child's teacher:
Move closer to the child to make it easier to hear, listen, and understand.
Reduce noise wherever possible (for example, music, chairs, hallways, outdoor noise). A quiet classroom helps children focus. The addition of carpets, curtains, and rubber caps on chair legs can help to significantly reduce background noise.
One person speaks at a time.
Seat the child close to the main talker and away from noise.
Allow for flexible seating so that the child can move around during different activities to best hear and see the teacher or others speaking.
Face the class when speaking to provide lip-reading cues, facial expressions, and the best possible auditory signal.
Give visual cues (for example, write keywords or homework on the whiteboard, use natural gestures, and provide pictures to assist learning).
Gain their attention first.
Check for understanding by asking open-ended questions (for example, What will you do next?).
Appropriate use of the FM System or Sound-Field System throughout the day so that the child can hear your voice clearly (if a system is available).
For more information and ideas to support your child to get off to a flying start this school year, take a look at our 'Empowering Families of Children with Hearing Loss' course on the MED-EL Academy. Sign up for a free account to access the recorded talks and additional resources developed by speech and language therapists especially for caregivers of children with hearing loss.
In case your child still needs to wear a face mask in the classroom, here are some more tips and tricks on how to best support your child with hearing loss. 
The content on this website is for general informational purposes only and should not be taken as medical advice. Please contact your doctor or hearing specialist to learn what type of hearing solution is suitable for your specific needs. Not all products, features, or indications shown are approved in all countries.