29 Questions for How to Choose a Preschool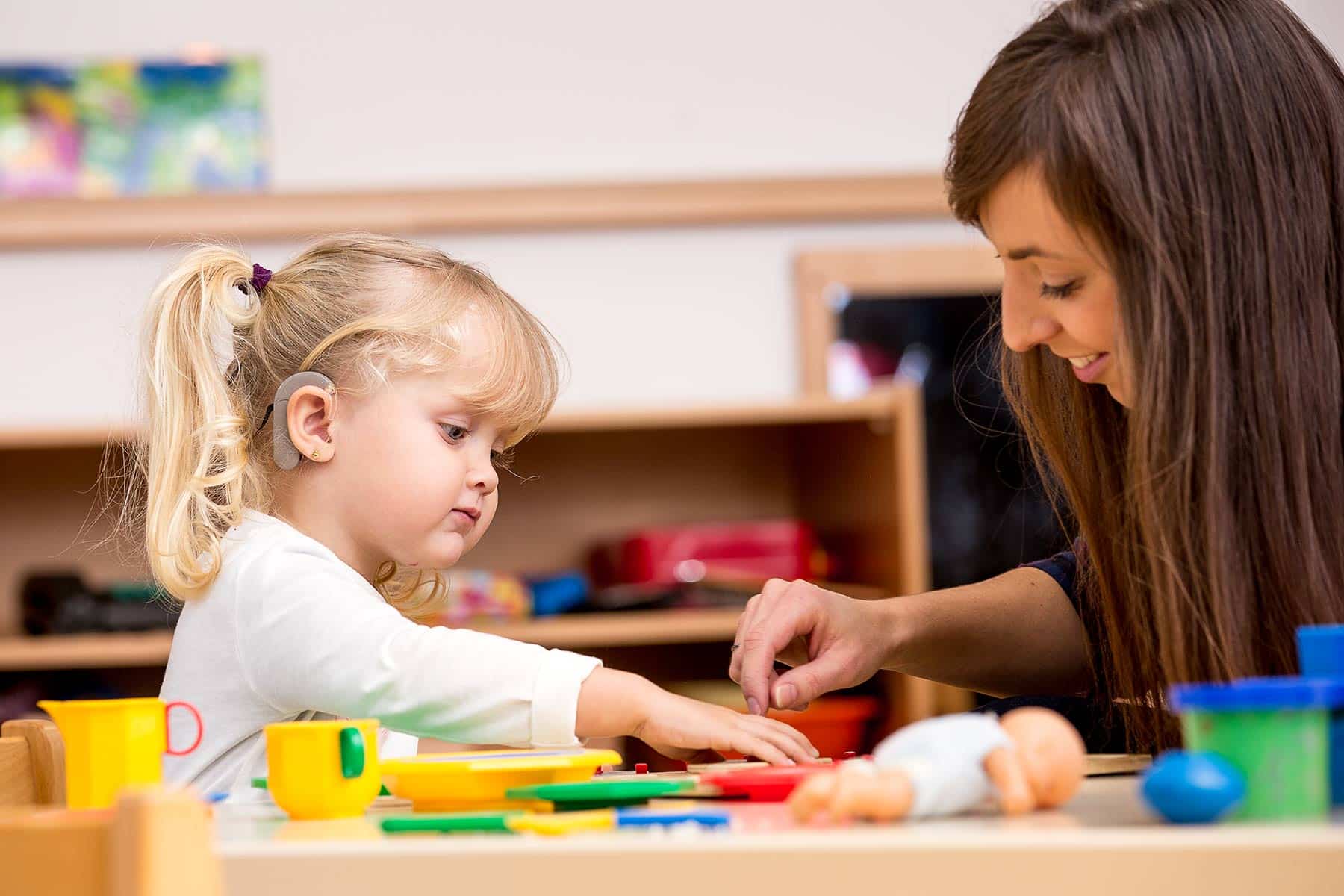 Going to school is one of the big rites of passage for every child, and it's no different for a child with a hearing loss. I know that you as a parent you want the best for your child and finding out how to choose a preschool, and choosing the right preschool for your child, can be an important step on the path to success.
Choosing a school doesn't need to be hard; I've put together this list of questions that you can use to think about your child and the school to make sure that you find the perfect fit.
Questions to ask Yourself
You can start by thinking about your child's skills. This is so that you can get a realistic feeling for which learning environment and support services will help your child keep up with—or compete with—his or her typically hearing peers.
How does your child compare to his or her classmates?

What's your child's attention span, as compared to his or her classmates?
Is your child's play socially appropriate?
Is your child's academic performance in line with his or her classmates?
What's your child's reading level?
Do unfamiliar listeners understand your child when they speak?

How will your child do in the classroom setting?

Does your child have developed listening and receptive language skills so he or she can listen to, and answer questions from teachers and peers, appropriately?
Can he or she understand age-appropriate concepts, follow multi-step directions, and understand and follow classroom instructions?
Does your child have the expressive language skills needed to participate in classroom activities, take turns in conversation, and share information with other children and adults?
Can your child request clarification or repair communication breakdowns when they occur, and describe his or her own skills and needs in the classroom?
Can your child manage his or her hearing device independently, or notify a teacher when his or her hearing device is not working properly?
Questions to ask the School
Where your child goes to school can be equally as important as his or her own skills. By evaluating how open a given school is to working with your child to best meet their needs, you can get a feeling for how successful your child will be as a student there.
What is the school like?

Will you as the parents have a say in choosing a particular class or teacher, when this is in your child's best interests?
Is the school open to parent involvement?
What's the school's student-to-teacher ratio?
Is the teacher or school administration willing and able to adapt the classroom to meet your child's needs, like specific seat placement or noise reduction?
Is the school willing to support your choice of a communication approach for your child?
Do you as the parent have an understanding of the rights or laws regarding special education or services for a child with a hearing loss in the school setting?

What is the class like?

Does your child's potential teacher understand hearing loss, and hearing implants?
Will the teacher provide you the parent with lesson plans, before your child has the lesson?
How does the teacher teach? Does the teacher use a variety of teaching techniques like:

lectures, small group work, and team activities
visual cues such as writing on the board, charts, or using props
experiential hands-on learning

Is the teacher willing to make accommodations and modifications to instruction as needed for your child? For example:

extra time for processing information
breaking down information into more manageable chunks
when other students ask questions then repeating the question before answering
repeating and reviewing important information
outlining material to be covered during a lesson and at end summarize important concepts

Is the teacher willing to use an FM system appropriately with your child, if one has been recommended?
Is the teacher open to collaboration with your child's audiologist, speech-language pathologist, or any professional providing support or habilitation services to your child?
Will your child's educational placement allow opportunities to interact with classmates and other peers?
How much noise, and background noise, is there in the classroom?
What are the curriculum standards of the class?

Who will work with your child?

Who will help your child with taking care of equipment, like replacing batteries or using FM systems?
What support services are available for your child? For example,

teacher of the deaf pull-out or consult services
speech-language therapy
resource specialist

If support services are available, what is their knowledge or experience with regard to hearing loss and hearing implants?
Will there be opportunities for one-on-one attention and teaching?
So when you've got the answers to questions like these, you'll be able to make a prepared decision for which school, class, teacher, and support services will help meet your child's individual language and academic requirement—setting them up for school success.
Subscribe to the MED-EL blog to get tips and information like this delivered straight to you twice per week!
More reading:
This post was written with help from MaryKay Theres a speech-language pathologist and certified auditory-verbal therapist.