Essential Tips for Hassle-Free Travel With Cochlear Implants
In this article, you will find essential tips and tricks for traveling with cochlear implants so that you can make the most of your travel experiences while prioritizing your hearing health.
Before Leaving
Traveling requires careful planning, and this is especially true for individuals with cochlear implants. Here's what to consider before you embark on your travel adventure.
Communicate With Your Audiologist and MED-EL Team
Schedule an appointment with your audiologist to ensure your cochlear implant is functioning optimally. They can perform any necessary tests, fine-tune your device, and, depending on your country, may be able to provide you with a backup kit of essential accessories such as spare batteries, cleaning tools, and spare parts. And ask them for advice regarding precautions and recommendations specific to your vacation destination.
In addition to having the contact details of your local MED-EL representative, find out the contact information of a representative at your vacation destination for emergencies.
Pack Audio Processor Accessories
Keep your audio processor equipment and accessories in your carry-on luggage to ensure their safety and accessibility. This includes spare batteries, charging cables, and a dry and secure storage container for your device when it is not in use.
Be sure to pack plenty of batteries!  Whether you are using disposable or rechargeable batteries, plan well and pack enough batteries to last you until you get home, or pack your charger if you are using rechargeable batteries.
Especially if you are traveling somewhere damp and humid, you will need to pack your drying kit and some spare microphone covers so your processors stay in good working order.
If swimming, spending time at the beach, or any other water-related activities are part of your travel plans, make sure to pack your WaterWear.
If you're traveling internationally, don't forget to bring along the appropriate power converters—or bring enough disposable batteries to last for your entire trip.
Don't forget to pack your cleaning supplies, like a small towel for wiping down your processors and a brush for the microphone.
Last but not least, pack your Patient ID Card for emergencies.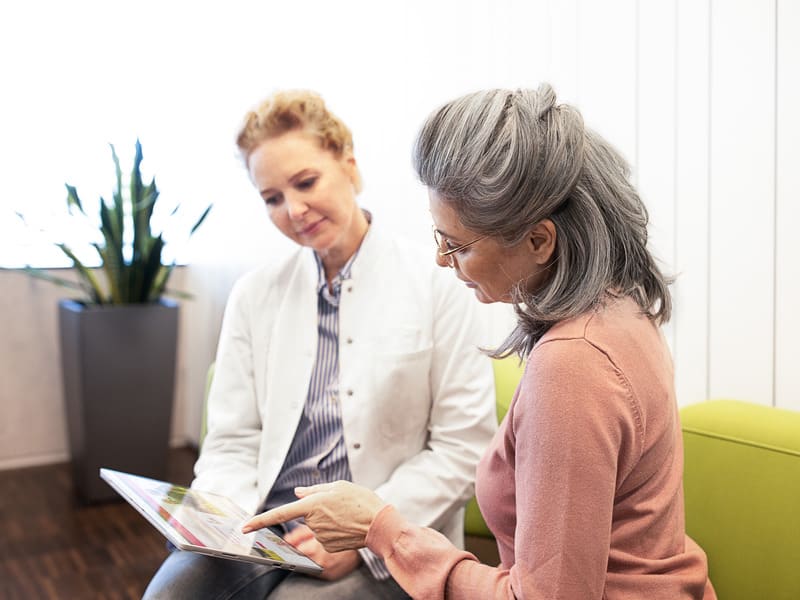 At the Airport
These tips will help if you're traveling by plane (or have to go through security checks anywhere else).
Use Telecoil
Look for the telecoil symbol wherever you go. You can find these at airports, travel terminals, and hotel desks. This sign means that the area is fitted with a hearing loop. This will make it easier for you to hear your conversation with the agent or hear travel update announcements.
Inform Airport Staff About Your Cochlear Implant
When you're checking in at the airport, let the ticketing agent know that you have hearing implants so they can include this information in your traveler's profile.
Make sure to keep your Patient ID card in your wallet.
Metal Detectors and X-Rays
You can walk through the metal detector with your audio processors. However, make sure to let the security staff know that you have a cochlear implant because it might set off the detector.
If you choose to remove your audio processors, make sure to inform the staff that you won't be able to hear while you're not wearing them.
When it's time for your luggage to be x-rayed, don't put your audio processors directly on the conveyor belt or in the plastic bins. This might generate static electricity. Instead, either carry them with you—and let the security staff know—or place them in a safe, static-free container like a fabric bag.
Flying With a Cochlear Implant
If you are traveling alone, let your flight attendant know that you have hearing loss. If there is an emergency, they will know you might not hear everything on the overhead speakers.
What to Consider on Vacation
Here are a few tips that can help you enjoy your vacation destination even more.
Inform Hotel Staff About Your Cochlear Implant
When you're checking in, let the front desk know that you have hearing loss—and how you would like to be contacted in case of an emergency. Hotel staff might offer to contact you by text message, phone call, or a personal visit.
Protect Your Audio Processor
If you have a magnetic key card to get into your hotel room, keep it away from your audio processor—your audio processor's coil magnet may demagnetize the key.
If you go diving, keep in mind that our implants are designed with a maximum diving depth of 50 meters without external processors.
Don't forget to change the batteries or charge your audio processors when necessary and clean and dry your audio processors regularly.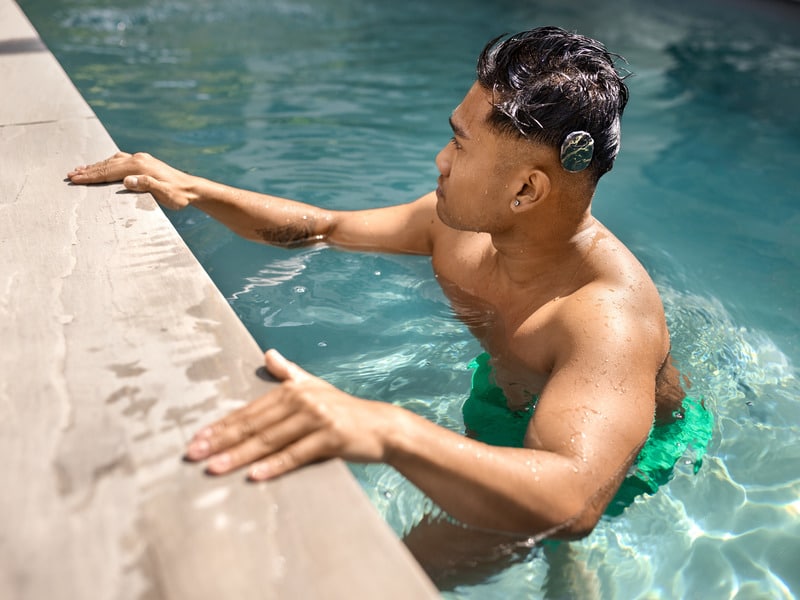 Use Assistive Listening Devices
Explore the availability of assistive listening devices at tourist attractions, theaters, and museums. These devices can enhance your listening experience and ensure you don't miss out on important information or audio content.
And most importantly, have fun! With these tips, you'll be ready for a vacation full of new experiences and sounds.
The content on this website is for general informational purposes only and should not be taken as medical advice. Please contact your doctor or hearing specialist to learn what type of hearing solution is suitable for your specific needs. Not all products, features, or indications shown are approved in all countries.