Make Your SAMBA Or SAMBA 2 Waterproof With WaterWear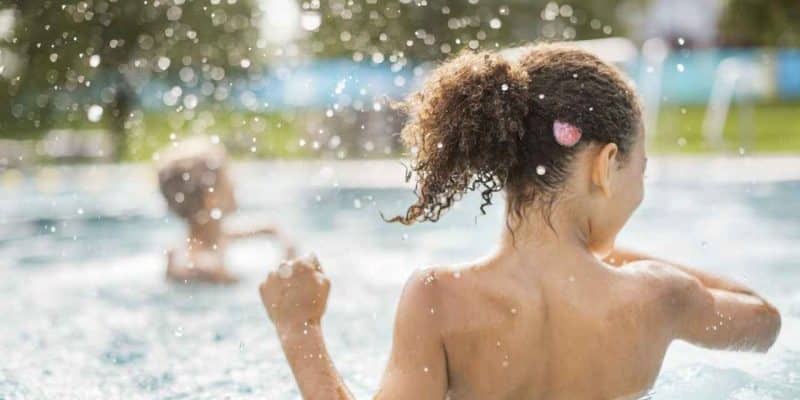 Picture a summer holiday: sun, sea, sand, there's nothing better! But if you have a SAMBA or SAMBA 2 audio processor for your bone conduction implant or middle ear implant, the beach can be a problem. Getting your SAMBA wet can damage it, so normally you have to take off your processor before diving in. Wouldn't it be great, if you could make your SAMBA waterproof? Well, with WaterWear for SAMBA, you can!
WaterWear is a new accessory that makes your audio processor completely waterproof in fresh water, salt water, and chlorinated swimming pools. That means you don't have to worry about splashing around in the sea. Or diving into the pool. Or chilling by the lake. You can do all the activities you love, without sacrificing your ability to hear.
What's more, WaterWear for SAMBA makes BONEBRIDGE  the only waterproof bone conduction system in the world! No other bone conduction device lets you go to the beach or the pool, and experience great hearing in the water.
So what do you need to know about WaterWear? Here are the hard facts!
---
What is WaterWear for SAMBA?
WaterWear is an accessory for SAMBA and SAMBA 2 that makes your audio processor waterproof. It has two parts: the cover and the adhesive strip. You put your SAMBA into the cover, and then seal it using the adhesive strip. Each waterproof cover can be used up to three times, but each adhesive strip can only be used once.
Can I use my normal SAMBA batteries?
The zinc-air batteries, that are normally used with SAMBA, need air in order to power your audio processor. Because the waterproof covers stops any air from reaching the batteries, the zinc-air batteries won't work. However, alkaline and silver oxide batteries don't need any air, and are therefore ideal for using with WaterWear.
Do the waterproof covers affect the sound quality?
The membranes that cover the SAMBA microphones are specially designed so that you can enjoy the same great sound quality with WaterWear as you do without WaterWear. In other words,  you should hear as well in the water as you do on dry land.
Can I go diving with WaterWear?
Yes, WaterWear is also suitable for diving! Just make sure that you can't go deeper than 4 meters below the surface.
Do I have to use a fixation option in the water?
Extra fixation is always good! The WaterWear cover has a special loop at the top, which you can fix a Hair Attachment Clip to. Check out the Hands-On video below to see how this works. A swim cap or the MED-EL Sports Headband is also great for keeping your SAMBA secure in the water.
What else can I use WaterWear for?
WaterWear has an IP68 protection rating—that means that the cover isn't just waterproof, it's dustproof too! With WaterWear, nothing stands in the way of a beautiful summer's day on a fine sandy beach.
How do I put WaterWear on my SAMBA?
It's pretty easy to do! Watch our Hands-On video below to see how.
Ready to jump in the water? Get WaterWear for your SAMBA, and dive right in!
It's not just SAMBA, WaterWear is available for cochlear implants too! Discover how WaterWear for SONNET gave 6-year-old Evy a summer to remember.
Find out more about how bone conduction implants work and how they could help you or your child.
Thanks for your message. We will reply as soon as possible.
The content on this website is for general informational purposes only and should not be taken as medical advice. Please contact your doctor or hearing specialist to learn what type of hearing solution is suitable for your specific needs. Not all products, features, or indications shown are approved in all countries.