How Meludia Helps Cochlear Implant Recipients Enjoy Music
It's official. Music training helps you get the most out of your cochlear implant. And we're not just talking about music enjoyment. Music training can help you understand conversations in noisy environments, increase your listening skills, and even tune into emotions. But how can you get started with it?
Let us introduce you to Meludia. This online platform makes music training accessible to you, no matter where you are in the world.
Meludia: Music Training Made Fun
Fun, playful, and interactive—that's Meludia. Just take a look at the star-like interface to see what we mean. It guides you step-by-step through different skill branches, like melody or rhythm. In total there are over 600 different exercises, which you can complete at a pace that suits you.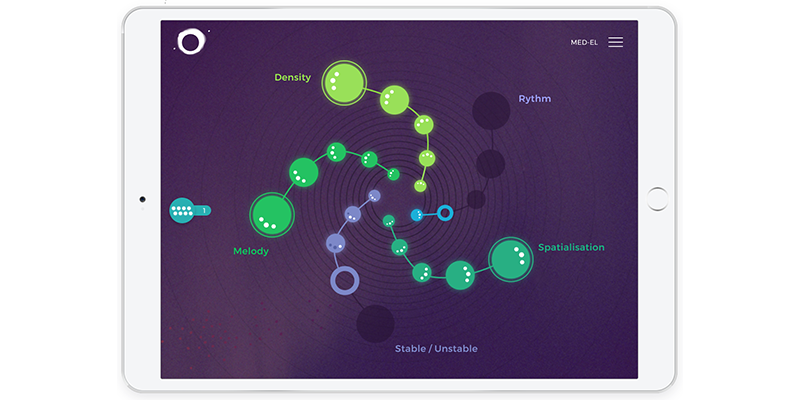 Tailored to Cochlear Implant Users
One of the great things about Meludia is that it's accessible to everyone. It doesn't matter how old you are, or what kind of musical background you have. There are levels ranging from "discovery" to "expert".
Meludia is suitable for all hearing implant users, but especially cochlear implant users. The platform has been thoroughly tested to make sure that the exercises are suitable for all cochlear implant recipients, regardless of when you got your CI, or how severe your hearing loss is.
More Than Music
The platform is built to meet all kinds of musical goals, whether you want to finetune your piano skills, or just get back to enjoying your favorite pop song. But its benefits go beyond music. Studies show that by using music training tools like Meludia you can build your overall listening skills.  It can help improve your listening attention, understanding of speech, and verbal memory.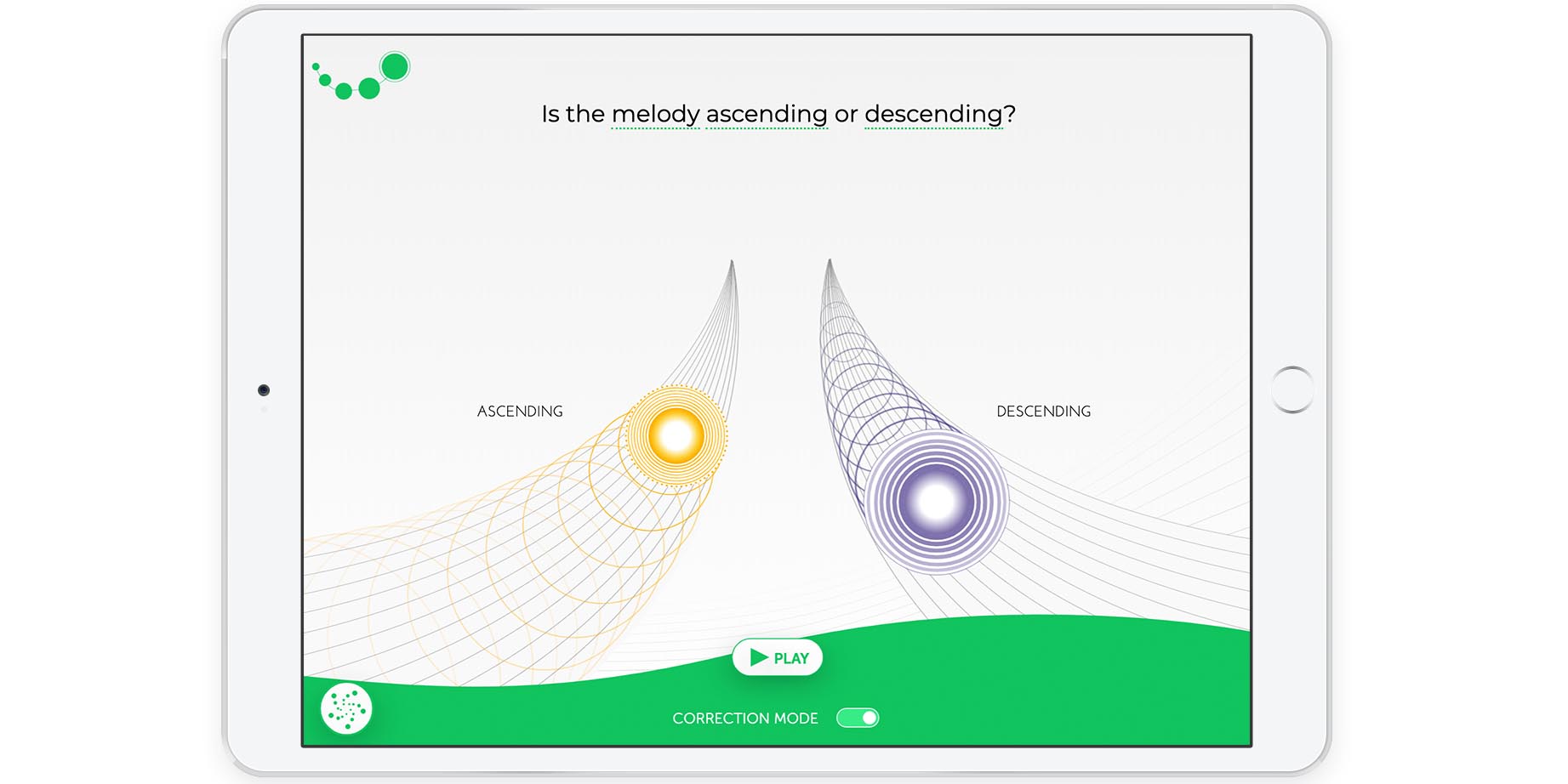 "I am totally enthused by it": Laura
One cochlear implant user who already uses Meludia to help with her music rehabilitation is singer Laura from Austria. She tries to practice for at least 15 minutes a day and has found it helps her know what to focus on and practice music better.
"It has brought me lots of structure. I have finally learned how I can practice music better. With Meludia, I am not so frustrated with singing as before, because I just have to achieve these small steps."
"The interface is gorgeous": Brian
CI user Brian from the US wasn't sure what to expect when he started using Meludia but soon found that Meludia helped him improve his enjoyment of music. But it went beyond that. He felt that it was good for his brain too.
"I see benefits from learning to hear and discriminate sounds and music better. But I also felt that somehow it was good for my brain to do the exercises. It felt like not just a learning process but also positive stimulation of my hearing and mental processing,"
Free Access to Meludia for myMED-EL Users
Want to try Meludia for yourself? We're offering 12 months of free access to Meludia through your myMED-EL account.* Sign up here.
Don't have a myMED-EL account yet? No problem! It's free to sign up for one.
* This offer is only available from October 6, 2022, to October 5, 2023. Offer may not be valid in all countries due to local laws and restrictions. Offer unavailable in USA, Canada, and Japan for legal reasons. 
The content on this website is for general informational purposes only and should not be taken as medical advice. Please contact your doctor or hearing specialist to learn what type of hearing solution is suitable for your specific needs. Not all products, features, or indications shown are approved in all countries.