Hearing Made Simple With The New SAMBA 2 Audio Processor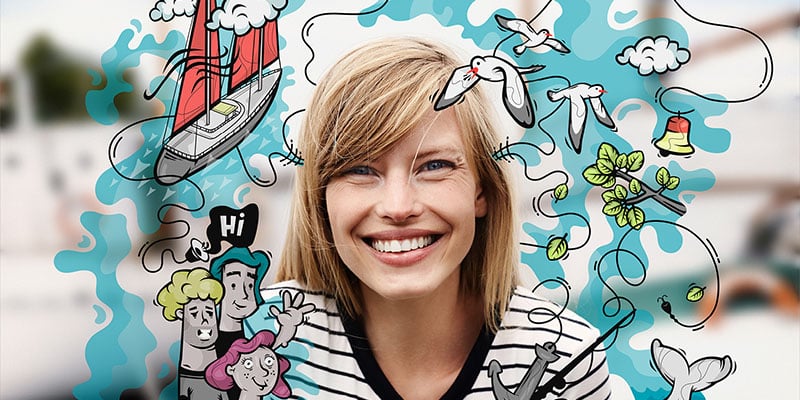 SAMBA 2, the new audio processor for BONEBRIDGE and VIBRANT SOUNDBRIDGE users is here.
Can't See This Video?
Having problems viewing this video? Watch it on YouTube.
We know that life can sometimes be complicated. But why should your hearing have to be? We designed SAMBA 2 so that you can just put it on in the morning and then just forget about it. Here's how:
Changing batteries. Switching covers. Putting on attachment clips. We know that these little things can sometimes be fiddly. But with SAMBA 2's intuitive design you can do all of these in seconds. Just swing the battery door open to pop in a new battery. Or snap on a hair clip for a bit of extra security . And if you want to change your look, it's easy to clip on one of the 10 bright and beautiful design covers.
From the sound of water beating against the bow to the rustling of leaves in the park, the world is full of beautiful sounds. But there are also challenges. Take noisy restaurants, for example. SAMBA 2 reduces those annoying noises, like clanging dishes and background speech, so that you can concentrate on your conversation.
Or if you're driving a car, SAMBA 2 activates a special speech tracking feature. This means that microphones can pick up your passengers' voices, even when they're sat in the seat behind you.
And all these changes happen automatically – you don't have to lift a finger.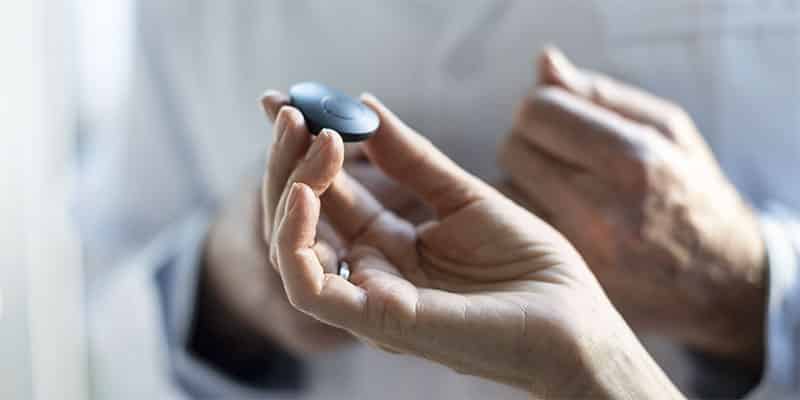 If you do want to change programs on SAMBA 2, then you can do it straight from your smartphone. Just download the optional SAMBA 2 Remote from the Apple App Store or Google Play store to manage predefined settings like volume and program. You can even use it check your SAMBA 2's battery status.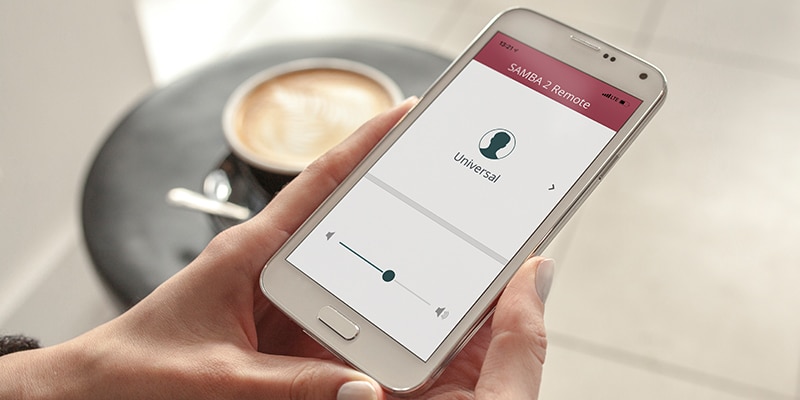 Love listening to music? Then you'll love SAMBA 2 GO, the new connectivity device for SAMBA 2. With it, you can stream sound from your phone, tablet and TV to your audio processor at just the touch of a button, or make hands-free calls on the go. And it even connects to FM systems – which is perfect for the classroom!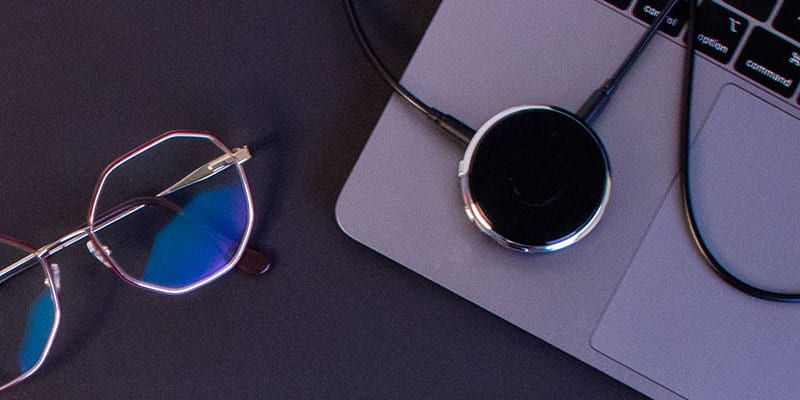 "My Friends Forget I Have Hearing Loss" – Kevin's Experience With SAMBA 2
Kevin Vukovich, a bilateral BONEBRIDGE recipient and MED-EL employee, was one of the first people to try out SAMBA 2. Here's how he got on:
Can't See This Video?
Having problems viewing this video? Watch it on YouTube.
"Hearing with SAMBA 2 is so much easier than it was with hearing aids. I am not as tired at the end of the day because I haven't had to work as hard to hear. And hearing is much cleaner and more enjoyable now that I no longer have to struggle with feedback like I did during the 35 years I wore hearing aids. And given the 8 to 10 days of battery life, I can leave the house without worrying if a battery might die.
"With SAMBA 2, I can always hear comfortably, wherever I go. When I move into a noisy environment the program changes seamlessly so that I can continue in conversation with friends or colleagues. Both my spouse and friends say that they forget I have a hearing loss and are amazed at how well I hear in challenging environments like restaurants or crowds.
"I find SAMBA 2 GO really easy to use and pairing it with other devices is very straightforward. I just connect it via Bluetooth and I can make a call without having to hold my cell phone. I've used SAMBA 2 GO for working remotely: I paired it with my laptop, allowing me to take part in video chats and conference calls. This has proven extremely useful in recent months when remote connectivity became the norm in our daily lives. And I even listen to music more often than I did in the past because of the great sound quality!"
Want to experience SAMBA 2's simple design for yourself? Just head to medel.com/SAMBA2 to find out more!
SAMBA 2, SAMBA 2 GO, SAMBA 2 Remote are approved for countries accepting the CE-mark and will be available from late summer 2020.
Not all products, indications, and features shown are available in all areas. Please contact your local MED-EL representative for more information.
Thanks for your message. We will reply as soon as possible.
© MED-EL Medical Electronics. All rights reserved. The content on this website is for general informational purposes only and should not be taken as medical advice. Contact your doctor or hearing specialist to learn what type of hearing solution suits your specific needs. Not all products, features, or indications are approved in all countries.