7 Things Parents Love About SONNET 2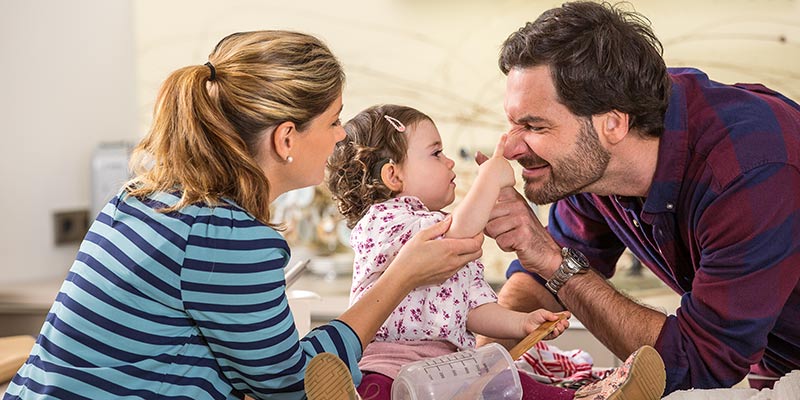 Choosing a cochlear implant for your child? Parents everywhere are getting excited about the new SONNET 2 audio processor, and here are 7 reasons why.
1. SONNET 2 Sounds Great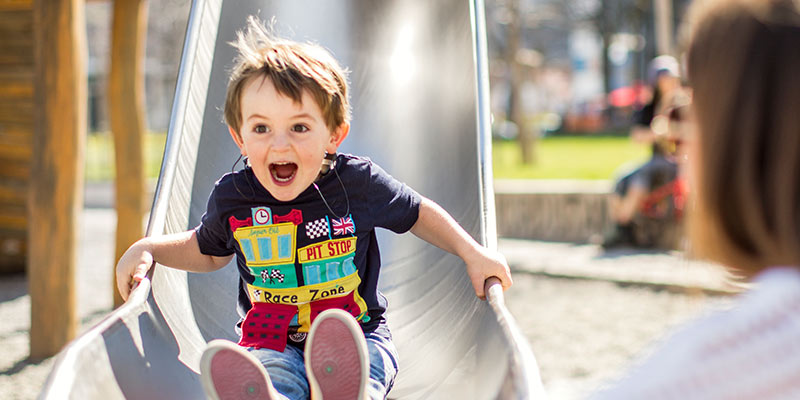 Firstly, the most important aspect of any audio processor: the sound quality. SONNET 2 uses FineHearing sound coding, enhanced background noise reduction, and new Adaptive Intelligence technology to give your child great hearing wherever they are. In the classroom, in the playground, at the dinner table, SONNET 2 recognizes what kind of sound environment your child is in, and adjusts accordingly. That way, your child can hear their best at all times.
"When we sat in the car on our way home, I talked and he understood me—without me turning around. This was a 'wow moment' for me. He said that he really likes SONNET 2 because the sound is so much better."

Michaela, mother of CI user Florian (8 years)
2. SONNET 2 Is Waterproof.

Cochlear implants don't mean summers away from the pool. With the reusable WaterWear covers, your child can enjoy the water without you having to worry about their SONNET 2 getting wet. And SONNET 2 is also resistant to everyday splashes such as rain and puddles.
3. SONNET 2 Grows With Your Child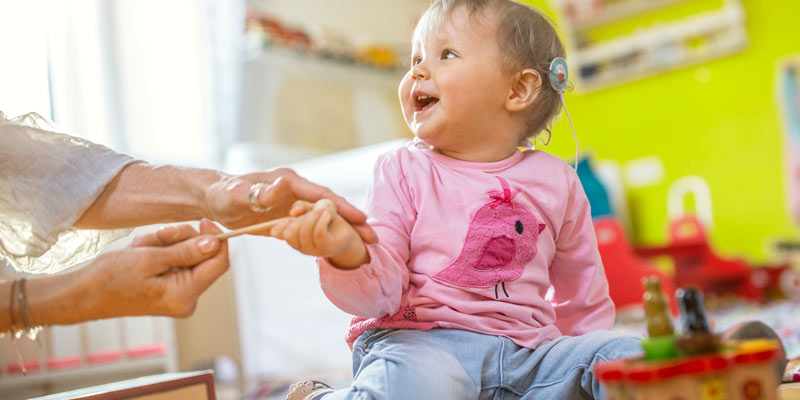 The more comfortable your child's audio processor is, the more they will wear it! That's why SONNET 2 comes with different wearing options, to make it more comfortable for little ears. The BabyWear and ActiveWear options allow you to attach either some or all of your child's processor to their clothes, making it lighter to wear on their ears. As your child grows bigger, you can simply switch wearing options as it best suits your child.
4. SONNET 2 Streams Music (And More!)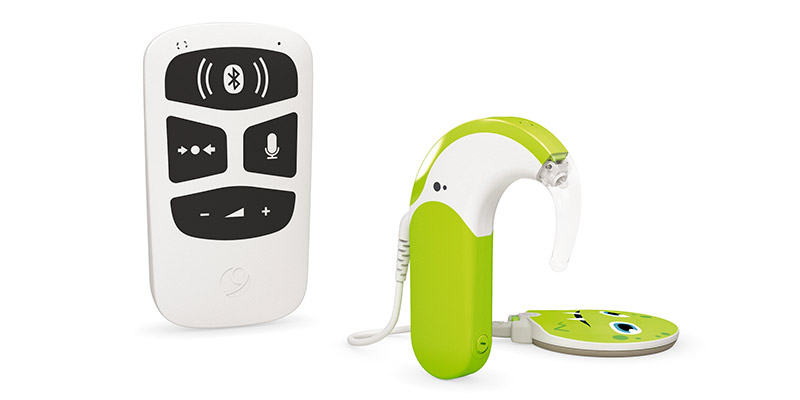 SONNET 2 can stream music and sound from phones, tablets, computers, TVs and many other devices via AudioLink. The pocket-sized AudioLink connects to devices either by Bluetooth (for things like phones or tablets) or cable (for older devices like CD players) and then sends the sound wirelessly to your child's SONNET 2s. That way they can hear clearly on the phone, while watching TV, or using the computers at school.
5. SONNET 2 Shows You If Something's Wrong
As a parent, you want to be sure your child's processor is working at all times. And SONNET 2's link-check function does just that. With a simple green or red light, you can see immediately that the coil and processor are connected properly and communicating with the implant. This is particularly useful if you have a younger child, who maybe can't yet tell you if they're not hearing correctly.
With the AudioKey app you can also check on your child's processor battery status and change settings straight from your phone. It also lets you assign "guardians", so that teachers, babysitters, and other carers can change settings from their phone when you're not around. Additionally, you can see how long your child wears their processor each day, and best of all, you can locate a missing SONNET 2 using the "Find My Processor" feature.
6. SONNET 2 Is Tough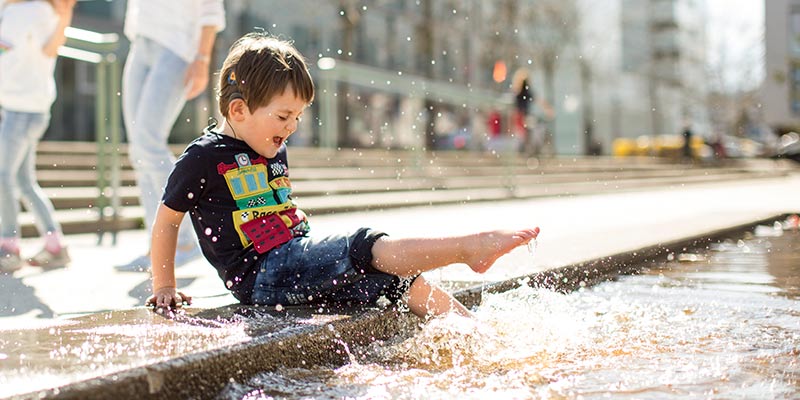 No matter if your kid is a budding scientist or a demolition expert, SONNET 2's tamperproof design is tough enough for even the most curious toddlers. SONNET 2's coil and many of its other parts can be securely locked and have been optimally designed so they can't be swallowed by young children.
And if your kid is bouncing around, their SONNET 2 won't. There is a range of fixation options available, designed to keep it securely in place no matter what your child is getting up to. Try the Huggy for a discreet option, or the Mellie Clip for overall cuteness.
7. SONNET 2 Is Colorful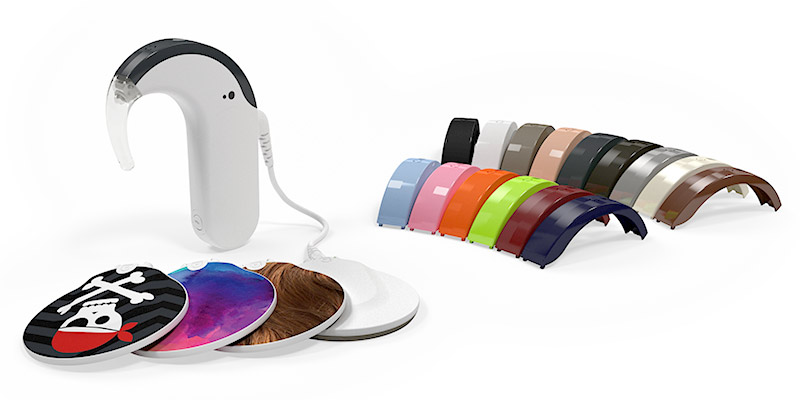 There are over 191,000 ways to wear SONNET 2. Whether your child is a little monster, or a pretty princess, they can get creative choosing colors and Design Covers, and make their audio processor look just the way they want it. Check out the SONNET 2 Color Configurator to start creating your own unique design.
Want to learn more?
Find out more about how SONNET 2 is right for your child with the SONNET 2 Quiz.
Want to learn more about choosing a cochlear implant for your child? Check out mum Colleen's advice.