The WaterWear for RONDO: User Story from Anna Lyford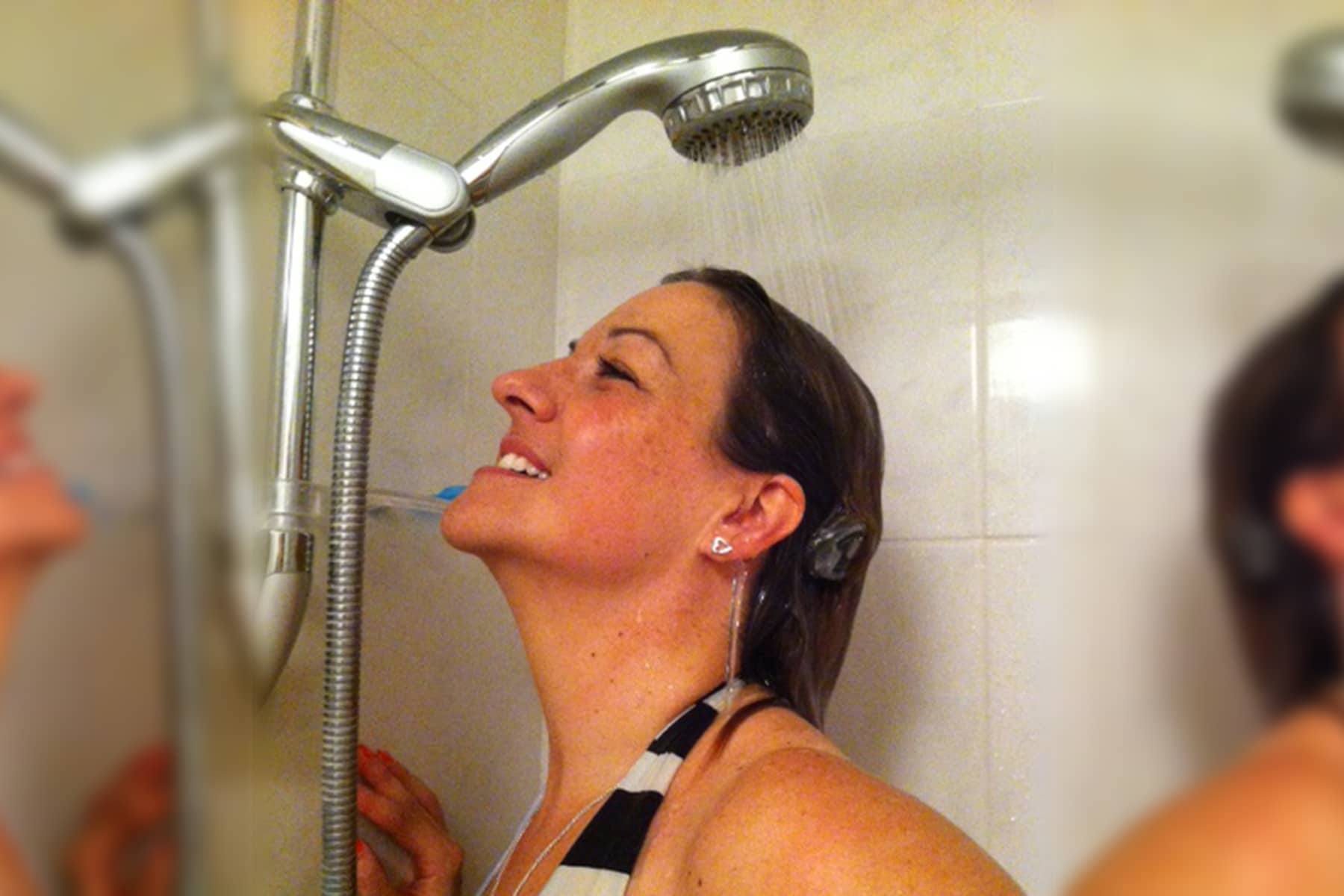 In a previous post we shared Mary Stogiou's experiences about swimming with the waterproof WaterWear for RONDO. Here, we're excited to be able to share the experiences of another WaterWear user, Anna Lyford.
The first time I used the WaterWear was in a hotel swimming pool and spa. It was fantastic to be able to chat with other guests and truly relax. I very much enjoy swimming and I used to be a lifeguard when I was at college, but I don't go as much these days. And if I do, I tend not to socialise at the pool very much, but instead just swim and try not to make eye contact with anyone.
Wearing the WaterWear gave me confidence and it was truly a dream come true. I wasn't able to hear anything around water for a good 20 years. The worst was when my children were small, as I wasn't able to hear them as they played and would often sit out while other people took them in the pool.
Since then I have used WaterWear in the bath, at the hairdressers, in the shower and the pool, and more. The best was driving my children around when I had wet hair and still being able to have a conversation with them, and walking the dog in the rain without worrying that my processor would get wet and become faulty. I was thrilled to be able to actually have a chat with my hairdresser in a relaxed way and not just relying on lipreading while she cut my wet hair. Usually, I just have a very brief explanation of my requirements and then I resort to nodding at what I hope are appropriate moments!
I think the microphones are probably attenuated quite a bit and the only thing that was mildly irritating is that my wet hair rubbed against the mikes when walking and it was quite loud. But, the positives more than made up for this.
Underwater, it sounds as I expected: tickly and bubbly and very pleasant, relaxing, and calming. It was lovely to hear splashing and the sounds of the bubbles in the Jacuzzi. Again, these types of situations I love but usually try to avoid eye contact with people who might like to chat as I cannot lipread too well through the steam. But the WaterWear transformed this situation!
I am most looking forward to using it on holiday. It will just be amazing to be able to swim with my friends and family and still be able to chat to them. It'll be so much more relaxing and enjoyable for them and for me.
This is the first time we've heard of someone using WaterWear to go to the hairdresser. What activities do you use WaterWear for?
Learn more about the WaterWear for RONDO at the MED-EL website. MED-EL recommends always securing the RONDO when using WaterWear, for example with the MED-EL Sports Headband.
Thanks for your message. We will reply as soon as possible.
© MED-EL Medical Electronics. All rights reserved. The content on this website is for general informational purposes only and should not be taken as medical advice. Contact your doctor or hearing specialist to learn what type of hearing solution suits your specific needs. Not all products, features, or indications are approved in all countries.