Making Music With BONEBRIDGE: Niraj's Story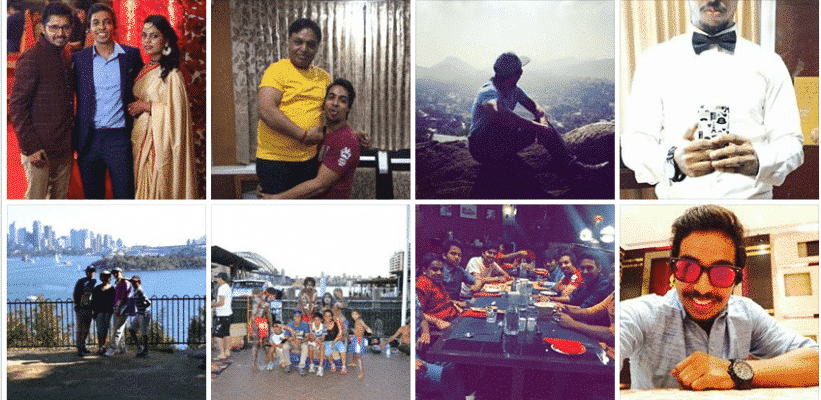 Meet Niraj—he's a student, a guitarist, and a BONEBRIDGE user from India. Niraj's amazing guitar skills won him a place at this year's Beats of Cochlea music festival, where he will join other musicians with hearing implants from all over the world. He took a break from rehearsing to tell us all about making music with his bone conduction implant.
---
My name is Niraj Mehta and I was born in India. Currently I am studying at Brunel University, London, for my postgraduate studies in International Business. My hobbies are music, cricket and dancing.
"I wanted people to know who I am"
I always had a dream of doing something big in my life. I wanted people to know who I am. I've had hearing loss since birth and used to have hearing aids. But I found them uncomfortable and therefore didn't wear them. This affected me a lot in my studies. During my school days I was not good enough in my studies, but I was keen on sports, and especially cricket. In cricket I represented my school at national level, and competed in various tournaments. In 2013, I went to Australia for cricket training. This trip I will always remember.
"Music creates positive vibes"
Two years ago, I got into music. This was due to my father's passion in music. He loves music a lot. Seeing him made me want to pursue music and learn an instrument, so that me and my dad can sit together and enjoy music even more. That's why I chose to learn guitar instruments.
For me, music is my passion. When you turn something into passion, it makes you learn better. Music gives me a lot of energy, it creates positive vibes, and it makes me feel better. It also revitalizes my mind.
"I was not getting the rhythm"
I started playing guitar two years ago, and back then I did not use a hearing aid at all. I had a hearing aid but I didn't used to wear it because it had a weird structure, like a headphone, which was not comfortable to wear. When I used to play instruments without a hearing aid, I was not able to connect my voice with the guitar rhythm. I played the guitar for almost a year and a half without wearing hearing aids, and that affected my music, and my life too.
I had been doing music for quite a while but felt I had not achieved a lot. Every day I worked so hard to learn the music but I was not getting the rhythm. I visited a doctor and he suggested I try a bone conduction system, and that BONEBRIDGE would be the right device for me. My dad was supportive and told me that this is a good investment for me. The doctor also gave me the number of a patient who had undergone the same surgery and I spoke to him too. He gave me a positive review and then I finally decided to go for the BONEBRIDGE bone conduction implant.
"BONEBRIDGE has changed my life completely"
My surgery was done in February 2018. After one month of my recovery from my surgery, I was given a SAMBA audio processor, manufactured by MED-EL. The most memorable moment was when I wore my SAMBA on that very first day. I felt like I was in heaven. I could hear everything, like the sound of traffic, bird song, and people talking around me, which I did not experience before. I made a call to my doctor, Dr. Rajesh Vishwakarma, my maternal uncle and my parents to express my happiness to them.
I feel that my life has changed completely. In the past, when I didn't wear a hearing aid, I felt very low. Every day one thing came into my mind: "Without hearing, how will I achieve my dreams?". I was coy about wearing my hearing aids. Now, I understand the consequences of not being able to hear. It affected me a lot, not wearing hearing aids before. But after wearing the SAMBA, I feel confident enough to face the challenges in my life. I am able to talk to people more effectively. My dream to study in London has come true. Now I want to achieve more.
"My dream is to play on stage"
Playing music with my SAMBA gives me a lot of satisfaction. To be honest, it fills my whole body with positive energy. Now I am able to connect music with my voice, and whenever I make a mistake I can easily recognize it, which I was not able to before. It's not only music; having an implant has helped me with my studies too.
I did not expect to win a place at Beats of Cochlea. Hearing this news about my selection was amazing! I was the only one from India who was selected for the music festival, and there has never been an Indian participant in the past. The news about my selection also spread to the newspapers. This has all happened because I got a BONEBRIDGE.
I am really excited to visit Poland for the first ever international music festival in my life. I have never performed on stage. I am a bit nervous too, so my sister is coming from India to help me handle the pressure. My family is more enthusiastic about it, all this achievement is due to my parents' support. In the field of music my dream is to play on stage and meet some top musicians. Alternatively, I want to be a successful businessman.
Thanks Niraj!
Want to find out more about bone conduction implants? Check out Nicole's post about her journey to BONEBRIDGE.
The content on this website is for general informational purposes only and should not be taken as medical advice. Please contact your doctor or hearing specialist to learn what type of hearing solution is suitable for your specific needs. Not all products, features, or indications shown are approved in all countries.