Interview with Cochlear Implant Recipient and Musician Daniyil Danilov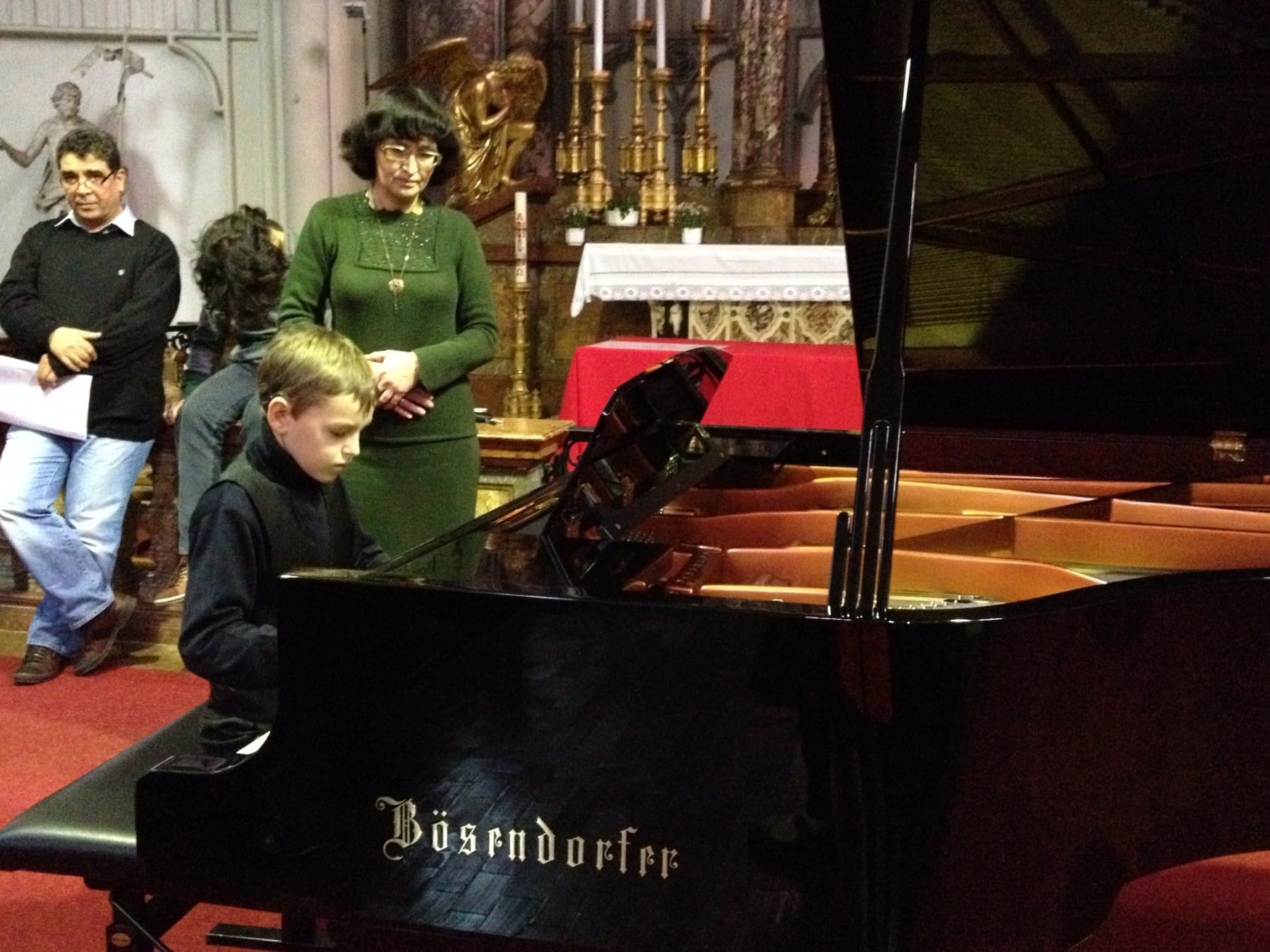 The 3rd International Piano Festival by People with Disabilities takes place in Vienna, Austria, this weekend. Five MED-EL recipients are among the contestants that will perform on Friday, November 15! We've already shown some videos of them playing, and now that the contest has begun we're able to have some in-person interviews.
We found Daniyil  practicing with his mother in the Vienna Minoriten Church, where the contest will be held. Here's our interview with cochlear implant recipient Daniyil:
MED-EL: Are you ready for the festival tomorrow?
Daniyil: Yes!
How did you prepare for your performance at the festival?
I have been practicing with my mother all summer long. The last month was very intensive: I've played for hours and hours each day.
What do you feel when you play the piano?
When I play I can feel the sounds. When I take my audio processor off, I can feel the vibrations of the piano keys.
How did you learn about this piano festival?
In June, we were invited to participate in the festival. It was beautiful because I felt happy and had a goal to work towards.
You've never been to Vienna before. How do you feel?
Vienna reminds me of Kiev. The church is great, but too bad it's not made of crystals.
What is your favorite music?
I like Ukranian folk music, especially the happy songs. I do not like sad music at all.
Who is your musical idol?
My mother! She learned to play the piano all by herself and I love to watch her play music like Mozart's Turkish March.
What are your other hobbies?
I enjoy building model planes, and drawing. I am also very interested in sports like track and field, and swimming.
Wish Daniyil luck with his performance, and come back tomorrow for more interviews with our MED-EL pianists and information about each of their performances!
Thanks for your message. We will reply as soon as possible.