"I Want To Be The First Commercial Airline Pilot With Cochlear Implants": Santino's Story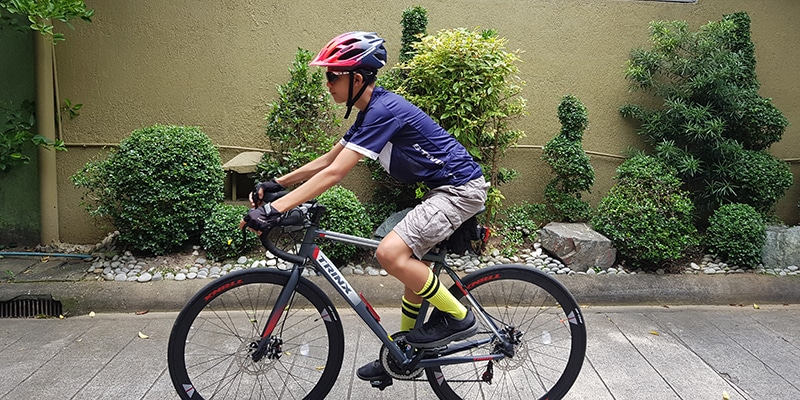 Meet Santino: a thirteen-year-old bilateral cochlear implant user from the Philippines. Read on to find out more about Santino's life with hearing implants and his big dreams for the future!
Happy Childhood With Cochlear Implants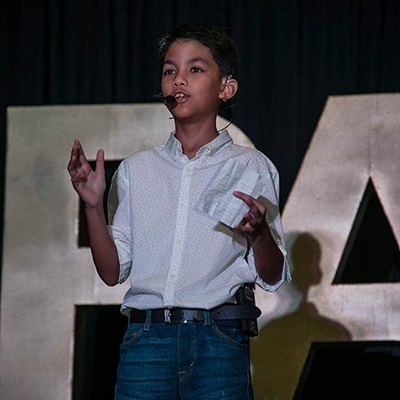 Soon after Santino was born in 2005, he failed the newborn hearing test and his parents learned that he had hearing loss. In 2007, when he was just 13 months old, Santino was one of the youngest children ever to receive bilateral cochlear implants in the Philippines.
Today Santino is a lively young boy who cannot imagine life without his CIs. They help him at school, while chatting with his friends, while enjoying music or sports—and even while speaking in public! Santino is a real MED-EL ambassador in the Philippines, and as a proud CI user he enjoys talking about his implants, and creating awareness about hearing loss on his own YouTube channel.
"Aviation Is The True Source Of Happiness"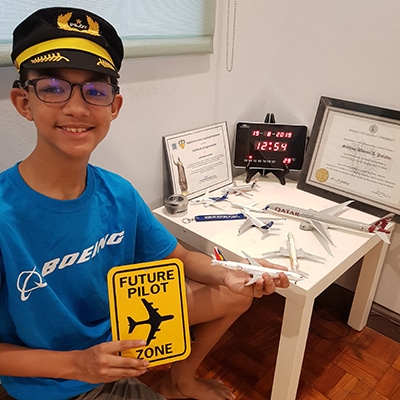 Friends, music, sports, school— Santino has many interest and hobbies. But if there is one thing that he really loves it's flying! "Aviation is the true source of happiness", Santino says convincingly. "It is simply beautiful because you are able to see the beauty of the world from 38,000 ft. Aviation connects and brings people and dreams together!"
Because of his great passion for flying, Santino aspires to become the first commercial airline pilot with cochlear implants, and to fly an Airbus A350-900 for the Philippines' leading airline.
"I won't let anyone tell me I can't, and won't ever let any obstacle stop me from achieving my dreams!" Santino says. "My dream is to fly the world's eighth-longest flight, held by our flag carrier from Manila to JFK, as well as to soar above the skies of London or Sydney," Santino says. Thanks to his cochlear implants Santino is one step closer to his dreams. Nothing seems impossible anymore and Santino is really thankful for that!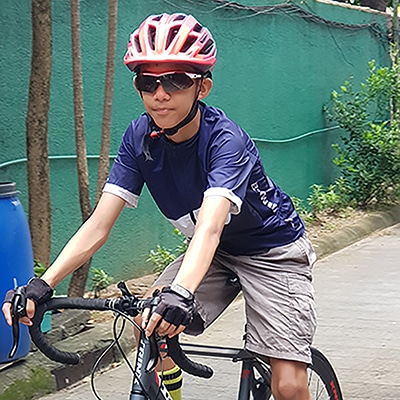 Santino also has another big passion: riding his bike! When Santino saw how his dad's friends cycled, he wanted to be able to do that as well. At first his parents were worried that he might have balance issues because of his hearing loss, but luckily this is not the case. Although he learnt how to ride a bike quite late, he quickly got the hang of it and is now a great cyclist. He's even part of a cycling club, the Ateneo Cycling Club. But he is also aware that this sport has its risks too: "Cycling is fun, but it is also dangerous. You will crash at some point, but what's important is that you learn to get up and back on track. Pretty much how life is!"
Santino also has a favorite cyclist and role model. Who that is? "Geraint Thomas from Wales, who won the Tour de France in 2018. I admire him because of his determination to win and I really hope I get the chance to meet him one day!" he says.
Interested in more inspirational stories? Read more about Esteban from Argentina, who has managed to live his dream of being a vet with his MED-EL CIs!
Thanks for your feedback.