Don Liveley: Overcoming Hearing Loss Pt. 2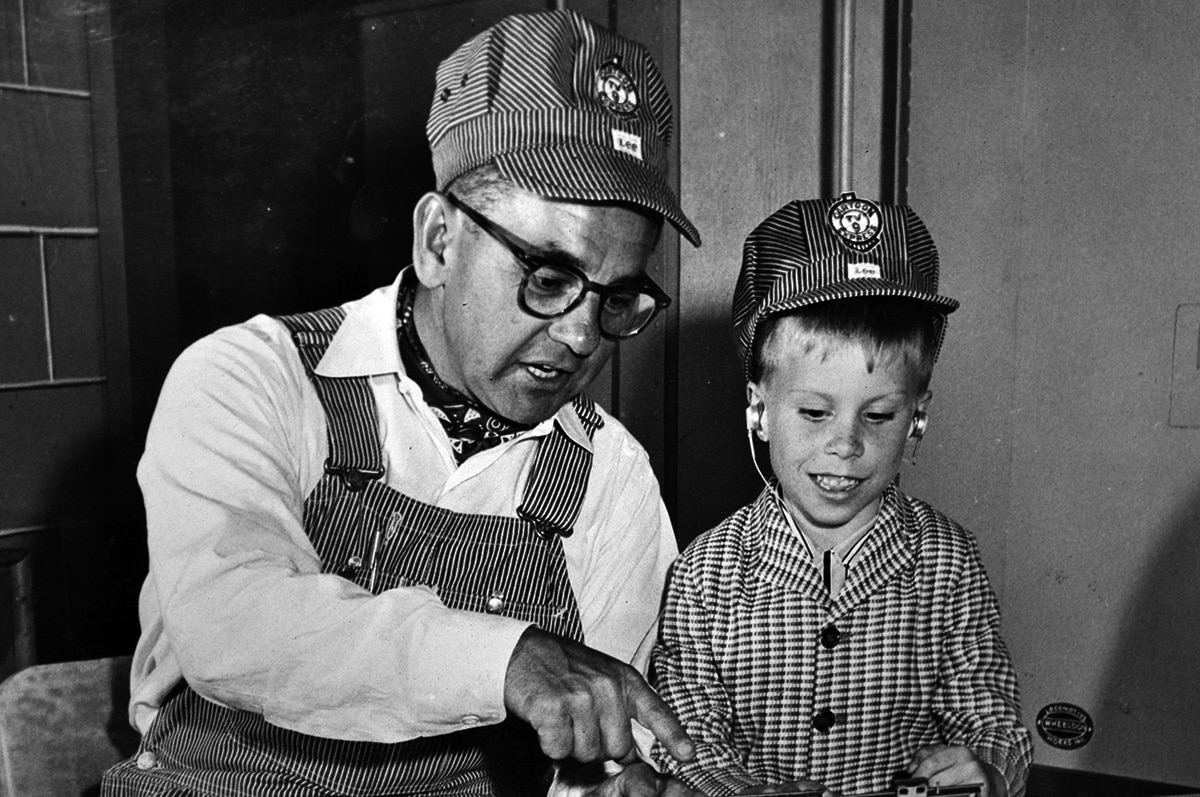 Don Liveley is a cochlear implant recipient with bilateral MED-EL CIs. In his first article he introduced himself and talked about growing up with hearing loss. Here he finds himself considering a cochlear implant.
Hearing Loss: Beyond Hearing Aids
In the latter part of 2011 I was talking with my audiologist at the University of Utah about qualifying for a cochlear implant. By then, I was approaching a hearing loss of -100 dB and my speech discrimination was going south of 50% even in a sound booth.
So, after realizing that I clearly qualified for a CI I made a quick and emphatic decision to have my left ear, that had tagged along in silence with neuralgia for 24 years, implanted. More happiness came on December 30, 2011, as I married my wife, Marian. Then, on January 4, 2012, as newlyweds, we went to the University of Utah for my implantation and some additional surgeries to repair damage caused by childhood ear infections.
(As an interesting aside, my surgeon, Dr. Clough Shelton, and I have a common link in the House Ear Clinic. I was one of Howard and William House's first patients after they opened their Los Angeles practice in 1958, and Dr. Shelton was a partner at the House Ear Clinic before assuming his current position at the University of Utah.)
After I came out of surgery and looked like an extraterrestrial alien, my wife remained with me for several weeks before she returned to her residence in California. For the next six months we played commuter spouses until she retired and permanently relocated to Utah.
My activation was in mid-February, 2012. I heard. Voices sounded normal, like I had heard them before. Those who were there with me said that I also talked softer almost immediately after activation. Several mappings later, traveling each way for about 700 miles for each mapping, my speech discrimination scores were extraordinarily in the 90% range. I could understand with the ear that had never been my strong ear. I could understand with visual cues for the first time in nearly three decades. I was bimodal, with a cochlear implant and hearing aid. Extraordinary.
From Bimodal to Bilateral
About one year later my right ear's hearing was fading. I had a new hearing aid fitted and the questions to my audiologist about assistive listening devices were becoming incessant. My research was extensive. We considered Bluetooth and telecoils to compliment the cochlear implant and hearing aid, but then I said no because they were too expensive and too tenuous in effectiveness. We both knew that my hearing was fading and that this new digital hearing aid may or may not be effective. Within months these concerns were validated, and by late-2013 it was apparent that my right ear's hearing was increasingly dominated by the cochlear implant in my left ear.
What to do? The decision was quick. I immediately told my audiologist to go for bilateral cochlear implants. and so were the emotions. Whew! I went home and cried and cried for two days. Deafness is generally a continuous event but receiving this implant would be final! I was witnessing the sunset of my residual hearing.
Of course there would be another obstacle looming. Changes in the federal health law forced a change in my insurance coverage. It was then November and my insurance would be cancelled on December 31. We checked to see if the new insurance would cover a surgery in January and were told "yes". Folks were insisting that getting two cochlear implants was doubtful, but we got a go after a circuitous journey of paperwork and approvals and even more paperwork.
My surgery was slated for January 27, 2014. January 20 came, and no word from the insurance company. January 21 came and went, and so did the 22rd, 23rd, 24th, 25th, and 26th. Late on the 26th I had still not received the confirmation but we were told that they would approve. Then on the morning of the surgery, as I was being prepped, the final approval came.
Two weeks later I had my second processor activated. This time the voices from those in the audiologist's office sounded just fine, but I sounded weird. My voice sounded like the Dalek droids in Dr. Who, like Darth Vader. And this was with my good ear! Why was it happening to my good ear? However, despite not liking the sound and intonation of my own voice I still got speech-discrimination scores in the 90% range within one week.
So, by March 2014 I was fully bilateral. My speech discrimination with both processors, in perfect conditions, was nearly 100% And, the sound of Darth Vader and the Daleks were bidding me a fond farewell. It was the dawn of a new era of my life as a hearing deaf person. As I had felt for several years, my golden years would be my best years. I could comfortably contemplate returning to a very professional level of competency, contributing and participating in the society of humandom. No longer would I be relegated to the sidelines.
Thanks for your feedback.