How to Improve Your Hearing and Listening Skills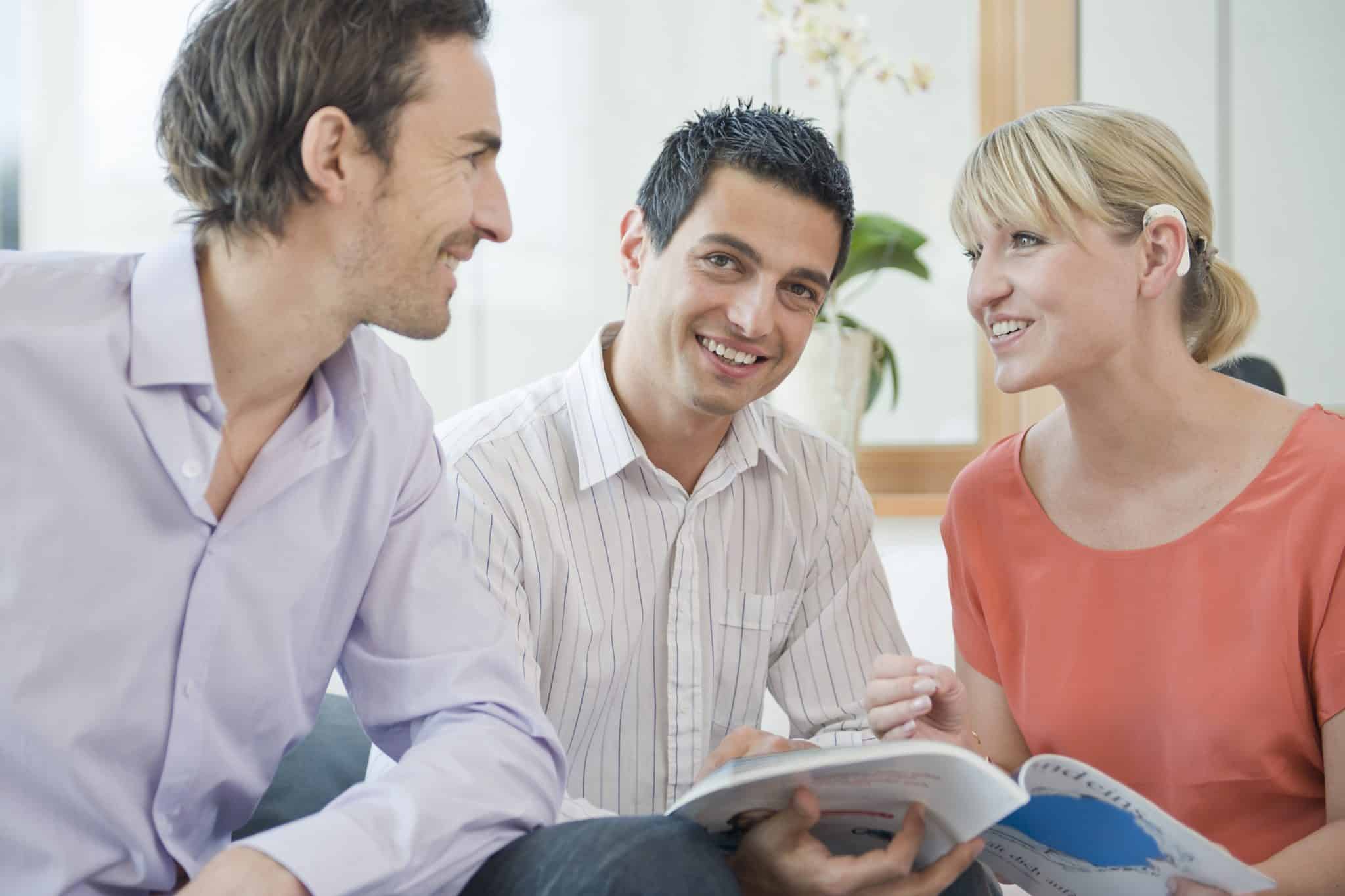 Our Listening and Spoken Language Specialist, Donna Sperandio, shares some tips that you can use to improve your hearing.
As I've written before, one of the most important parts to receiving a hearing implant is setting reasonable expectations. Because everybody's hearing is different, it's always a good idea to improve your hearing instead of comparing yourself to someone else.
Sometimes though, you might meet someone and say "man, their hearing is great!" Use this as a learning opportunity! Here are some ways that you can advance your own hearing and listening skills by learning from others who have received a hearing implant.
Improve your Hearing: Be Social
Just like "art is not made in a vacuum," developing your hearing won't happen if you're alone. One of the best ways to develop your own hearing is to involve others. So, whom to involve?
A good place to start is with your audiologist or therapist. Their whole job is to work with individuals who have hearing loss, so let their expertise be your guide. Ask them to contextualize your hearing so that you can learn exactly what "realistic expectations" means for you. They can also help you to set personal strategies for improvement, and work with you to follow through with these strategies, whether they be continuing your current training or trying out entirely different methods or (re)habilitation materials.
Hearing-related groups are also a good place to connect with others. Whether it's just talking about your day, or going in depth about hearing (for example, talking about favorite sounds or specific exercises that you do), being able to see how other people hear and listen can help you to see how wide the range of hearing experiences really is.
Improve your Hearing: Be Honest
There are many people who are embarrassed about their hearing and listening skills, so they hide or don't use their hearing implant. Unfortunately, this is exactly the one thing that keeps someone from developing their skills.
Instead, confront your hearing head on! Be open with people, especially yourself, about what you can or cannot hear. Ask your friends and family to routinely give you three positive comments on your achievements and one suggestion for where you could improve. Sometimes the positive comments will come as a surprise to you, and who doesn't like nice surprises? Use their suggestions to make a concrete plan of action so that you can stay focused and follow-up on each suggestion without becoming overwhelmed.
Another way to support yourself is by keeping a diary. Write down feelings you have about your hearing, your goals for your hearing journey (like ones developed with your audiologist), and plans on how reach these goals. Re-read previous entries regularly and you might be surprised at how far you've come without knowing it.
Improve your Hearing: Be Curious
If you've met someone who you consider a really good listener, go ahead and ask them questions!
What sounds do they like to listen to, and how long has it taken for them to understand these sounds? Are there specific sounds, or situations, that you would consider challenging? Ask this person if it's the same for them. If they've found a tip to hear a specific sound better, then maybe this is something that you could try out. Or they might surprise you and say that yes, that sound or situation is also difficult for them. In that case you can share techniques and maybe help develop both of your hearing skills!
Thanks for your message. We will reply as soon as possible.