How To Celebrate Your Hearing Anniversary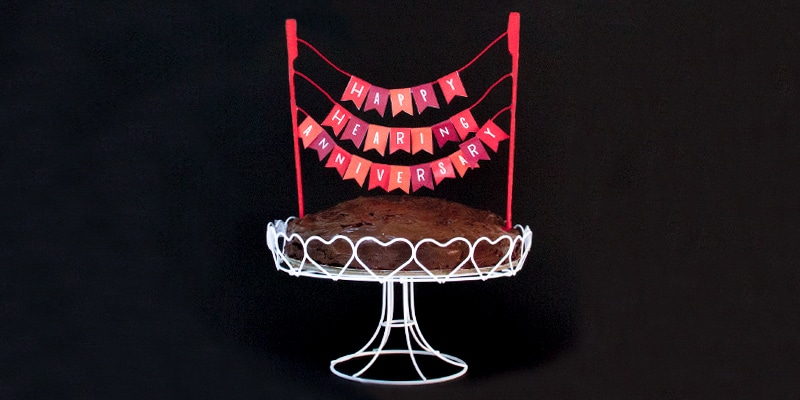 You probably celebrate your birthday, but what about your hearing anniversary?
Here's everything you need to know about throwing a party to commemorate the day you or your loved one's hearing implant was activated.
What Is A Hearing Anniversary?
Hearversary. AnnEARversary. Hearing birthday. There are several different names for hearing anniversaries, but the idea is always the same. It's about celebrating the date that your (or your kid's) cochlear implant was activated.
View this post on Instagram
After all, for most people, this is often the biggest and most exciting date in their hearing journey: The day that sound came (back) into their life.
Much like wedding anniversaries, you might not make a big deal out of it every year, but some CI recipients like to commemorate the big ones, for example their 1st, 5th, or 20th hearing anniversaries.
How Do People Celebrate Their Hearing Anniversary?
There are no hard and fast rules on how to celebrate a hearing birthday. Some people throw a big party. Others just use it an opportunity to reflect on their hearing achievements or share memories of their journey.
View this post on Instagram

Another option is to treat yourself or your child to a gift: Perhaps a new Design Cover for your audio processor or some new music to listen to. You could even print a personalized t-shirt like this one to commemorate the day!
View this post on Instagram
But the easiest way to celebrate a hearing anniversary? Cake! You can buy or make your favorite type of cake and be as creative as you want with the decorations.
View this post on Instagram
How To Make A Hearing Anniversary Cake
Want to make a hearing anniversary cake? We've put together an easy-to-use template so you can turn any cake into one!
Materials
Instructions
Bake or buy your favorite cake and cover it in frosting.
Download and print our Happy Hearing Anniversary Template. Carefully cut out each of the flags and fold them along the lines.
Wrap the chopsticks/bamboo sticks in ribbon (optional). Stick them into the cake on opposite sides. They should be at least 20 cm (8 inches) away from each other.
Fold the letters from the word "Happy" over the first piece of string, using tap to secure them. Leave equal amounts of string on either side of the word. Repeat for "hearing" and "anniversary".
Starting with "anniversary" at the bottom, tie each piece of string to either side of the sticks. There should be enough slack so that they hang down a little bit.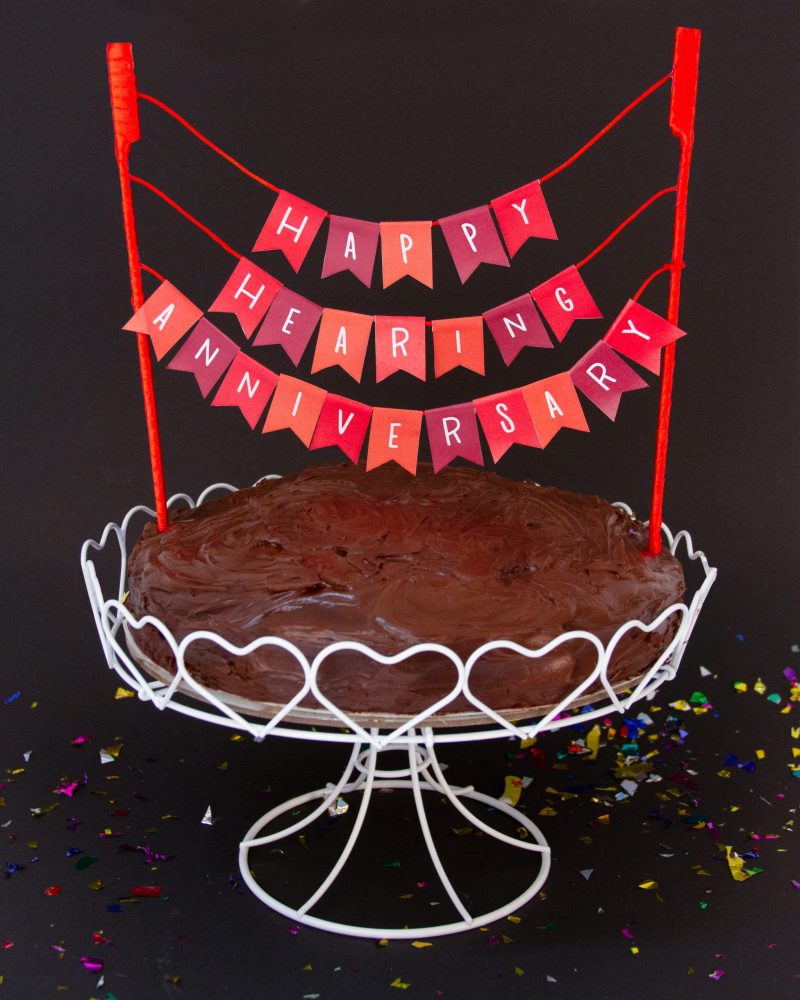 Do you celebrate your hearing anniversary? Let us know in the comments below, or share your pictures using #medelmiracle.
Thanks for your feedback.