8 Qualities That Your Perfect Rehabilitation Partner Should Have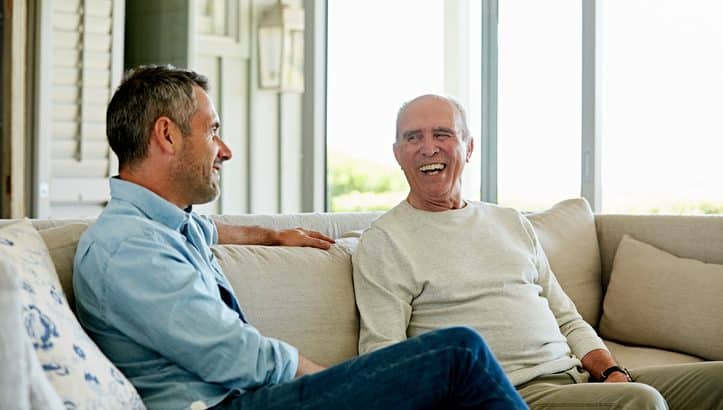 If you already had good communication skills before you lost your hearing, you might be wondering why you would need someone to help with your rehabilitation at home. The primary role of a communication partner is to help you complete the activities given by your rehabilitation professional.
A communication partner is someone who will analyse your listening and communication skills along with you as you do your rehabilitation at home. As you will be depending on your communication partner on an everyday basis to develop certain skills, it's important that you look for some key qualities when choosing a person for this role:
1: Active partner: it is important that your communication partner is actively involved in your rehabilitation process. Being actively involved also means that they will communicate openly with you about the way you do your home practise sessions. They need to be able to talk with both you and your rehabilitation professional.
2: Positive: Learning to hear with a hearing implant can be a slow and sometimes frustrating process. It is important that you work with someone who will work with you in a positive way. They should encourage your efforts and help you to recognise the progress you are making.
3: Give Time: You should choose someone who is able to dedicate time to your listening journey. You and your communication partner should try to spend around 4 to 8 hours on focused listening practice each week.
4: Good rapport: It is important to have a good rapport with your communication partner—ideally they would be someone you know well. Having a good rapport means you can have open, honest conversations related to your listening and communication skills development.
5: Comfort level: Your communication partner should be someone you trust as they will be with you through both the challenges and successes in your listening journey. They need to be someone you can laugh with, and someone you can talk to honestly about how you are really feeling.
6: Flexibility: It is important that your communication partner is flexible when it comes to providing time for practise sessions with you. They will need to work with you and your rehabilitation professional to identify the strategies that support your learning – this may take some negotiation and discussion to find the right fit.
7: Sensitivity: Aim to select a partner who is sensitive to your communication needs. They may need to evaluate the listening environment you're in, and perhaps change the seating or location to help you hear and communicate your best. For example, when you are working on listening activities, they should be sensitive to the environmental sounds and background noise where you are practising the activity.
8: Curiosity: It's always helpful to have a communication partner who shows a healthy bit of curiosity in knowing what could help you with your communication and listening skills. You should look out for a partner who's not afraid to ask your rehabilitation professional for advice when they need it.
You should discuss these points with your rehabilitation professional when choosing your communication partner. If you have already chosen your communication partner then they should display most of these qualities. If they need a bit of tweaking, you can work on the important points together with support from your hearing professional.
Good luck!
Do you have a communication partner? How do they help you in your rehabilitation?
Like this post on finding the best communication partner?