Have a MED-EL SONNET? Watch These 13 How-To Videos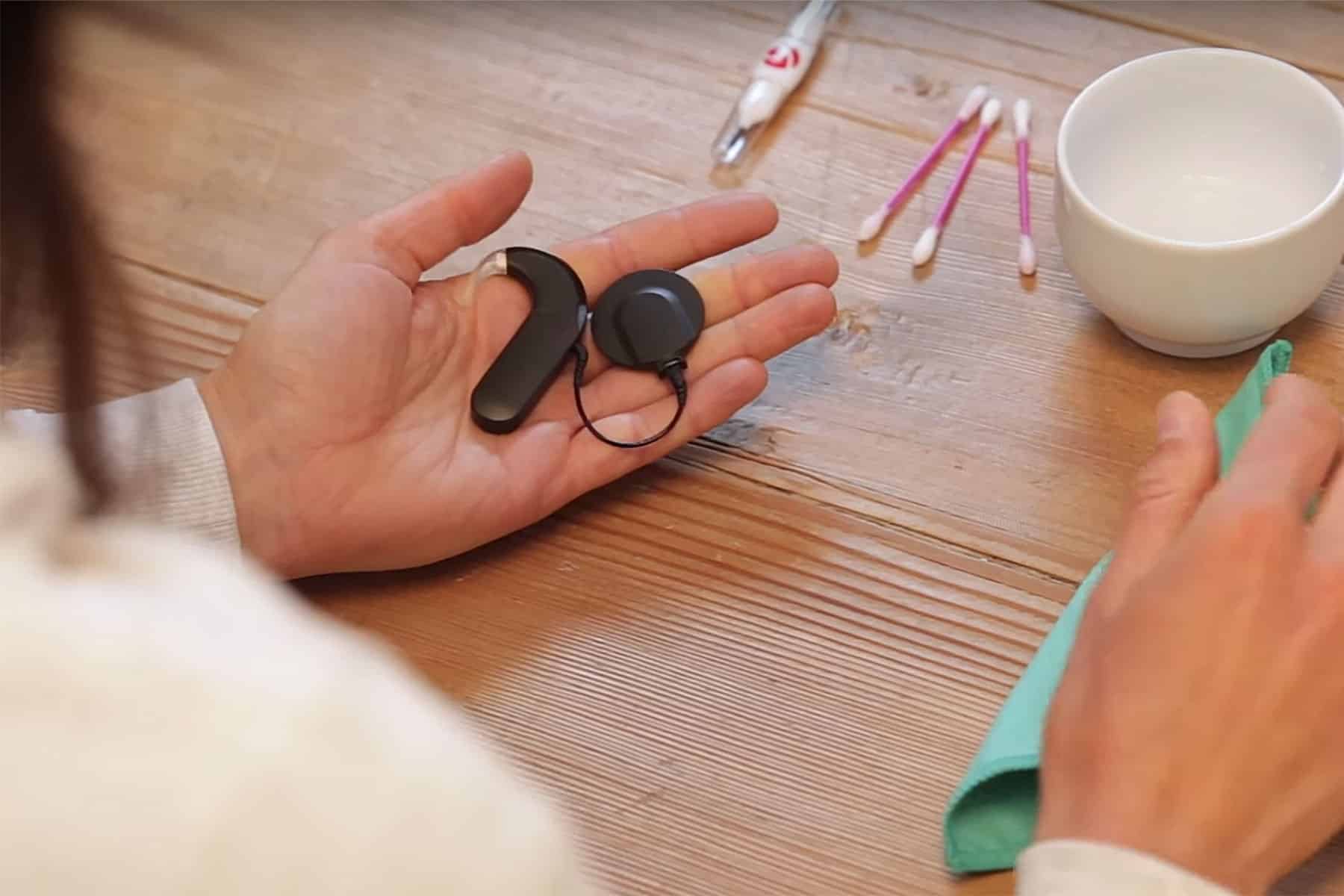 Do you have a MED-EL SONNET? Want to know how you can get the most out of it?
We want to make sure that you can hear your best, so that's why we've put together 13 how-to videos. They cover topics from the most basic information like cleaning, up to more advanced techniques like using accessories.
Below is a list of all our tips, with a brief description to give you an idea of what the video is about.
1. SONNET Basic Assembly
This video shows how to assemble your SONNET. Learn how to attach the battery pack, coil and coil cable, and more.
2. Turning SONNET On & Off
This video shows you how to turn your SONNET on and off to save battery life when you're not using it.
3. Replacing the SONNET's Batteries
Keep hearing by making sure that your SONNET always has fresh batteries. This video shows you how to replace old batteries for new ones.
4. Remove & Replace the SONNET's Earhook
SONNET has two different earhook sizes to give you the best fit. If you want to switch them, this video shows how.
5. Changing the SONNET's Microphone Cover
SONNET has a replaceable microphone cover, and you should change it every 3 months for the best sound quality. This video shows you how to replace it.
6. Attaching the SONNET Coil Cable
The DL-Coil comes with locking and non-locking covers; the locking cover provides security against accidentally losing the coil and is great for children. If you want to change from one to the other, this video shows you how.
7. Cleaning the SONNET
Clean SONNET regularly to make sure it stays working properly. This video shows you the best way to clean and take care of your SONNET.
8. SONNET Status Light Patterns
The indicator lights on top of the SONNET let you know how it's working. This video explains the different status light patterns that you may see, and what they mean.
9. Troubleshooting SONNET
This video has suggestions for how you can resolve minor issues that might happen with SONNET.
10. Using the Speech Processor Test Device
The Speech Processor Test Device (SPTD) is a tool to troubleshoot your SONNET's microphone and functionality. This video shows you how to use it.
11. Using an FM System
FM Systems are a type of assistive listening device (ALD) that can help you to hear more clearly. This video shows you how to connect an FM receiver to SONNET.
12. Using Direct Audio Input
Direct Audio Input (DAI) is a way to connect your SONNET directly to any audio source that has a 3.5 mm headphone jack. This video shows you how to use DAI.
13. Using the FineTuner Remote Control
With the FineTuner you can control almost all of SONNET's day-to-day functions. This video explains how to use the FineTuner and its various functions.
Have any other questions about how to use SONNET? Let us know in a comment below!
SUBSCRIBE to the MED-EL blog to get more hands-on information delivered to your inbox, each week!
Thanks for your feedback.