What Users Think About The New RONDO 3 Audio Processor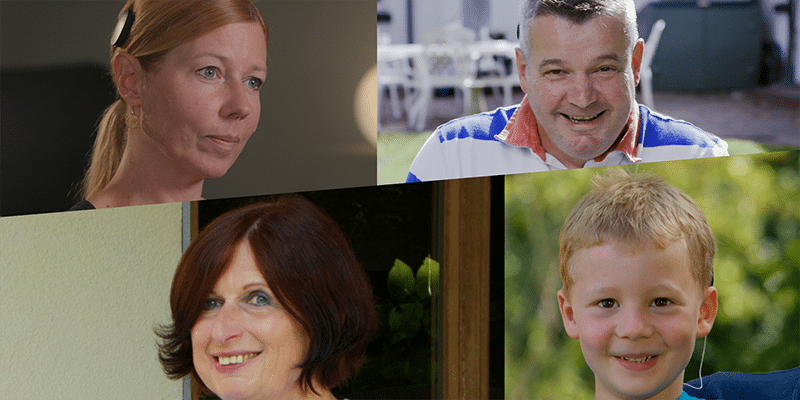 Recently we introduced RONDO 3, a single-unit audio processor for MED-EL cochlear implants. Packed with new hearing technology and featuring a sleek all-in-one design, it offers your best hearing in any listening environment. But how do cochlear implant users like RONDO 3? In this blog post, some of the first test users share their experiences with us. Here's what Barbara, Tom, Valentin and Anette think about RONDO 3, and what they like best about our latest CI audio processor.
"I Would Never Want To Go Without It Ever Again" – Barbara, Germany
Barbara from Germany loves her new cochlear implant audio processor: "I am really amazed by the new RONDO, by the hearing quality, the technology, the handling. I would never want to go without it ever again," she says. Barbara is a music lover and likes to listen to audiobooks – that's why she also loves to use the AudioLink connectivity device: "It's all much easier through the AudioLink, because the sound goes directly to the implant, without disturbing outside noises".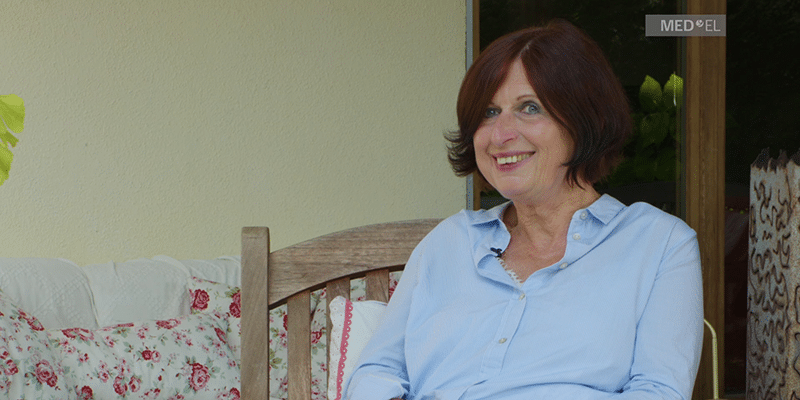 During her first weeks with RONDO 3 she also experienced a very special hearing moment: "During my vacation with the caravan, I heard the raindrops on the skylight before my good-hearing partner did, and that made me very proud."
"The Sound Quality of RONDO 3 Is Amazing" – Tom, UK
"My favorite thing about RONDO 3 is that it combines the usability with the absolutely much superior sound quality that you get from having dual microphones and from having Automatic Sound Management," says Tom from the UK about RONDO 3. He likes that the processor automatically adapts to his listening environment and that he does not have to worry about changing programs: "I can just hear, which is amazing, and you don't have to mess around changing different programs. It just does it for you. And I don't notice it."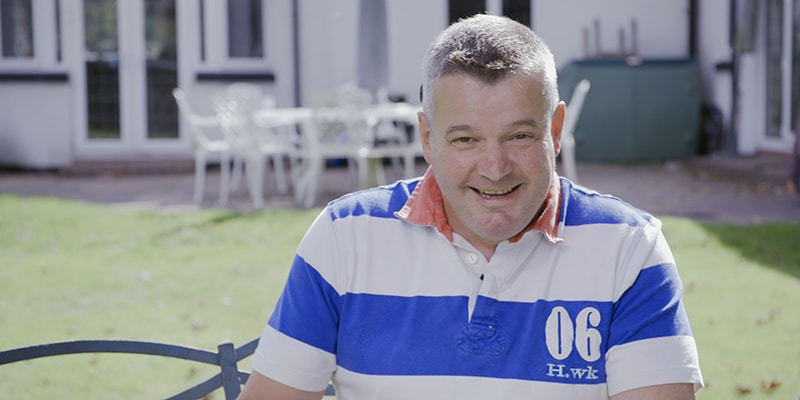 The sound quality of his new audio processor has impressed him: "The sound quality of RONDO 3 is amazing to be honest with you". The enhanced noise reduction feature especially is something that really helps him in everyday life: "It spots the noisy, almost painful, noises and just damps them down a bit so you can hear it, but it's not annoying."
"RONDO 3 Does Not Restrict Him At All" – Valentin, Austria
Young CI user Valentin from Austria likes his new RONDO 3 – and so does his entire family. "Valentin can do all activities with RONDO 3. He does somersaults, rides his bike, splashes with water, he quarrels with his brother. RONDO 3 does not restrict him at all", his father is delighted.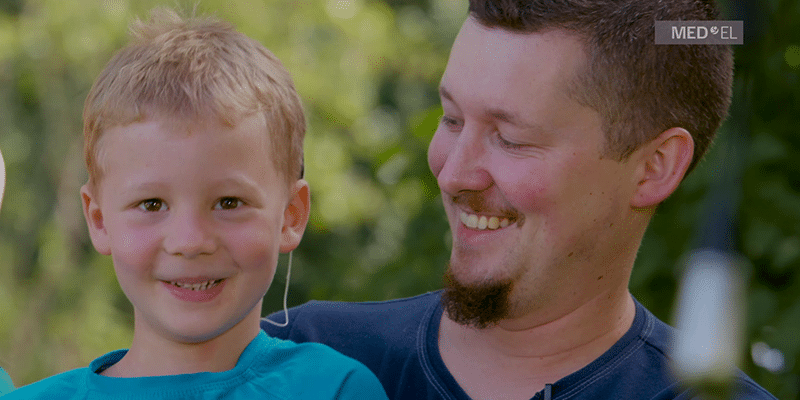 Thanks to RONDO 3 and the new connectivity options, Valentin can make new hearing experiences as well. "With RONDO 3 and AudioLink, Valentin has the opportunity to make calls with his grandparents", explains his father. And Valentin loves calling his granny!
"It Is Part Of Everything I Do" – Anette, Denmark
Her new audio processor accompanies Anette from Denmark the entire day: "RONDO 3 sits on my head from the time I get up in the morning until I go to bed in the evening. It is part of everything I do, and I can live a completely normal life", she says. "I go to work, have various hobbies and play sports and so on. I don't notice that I have it on."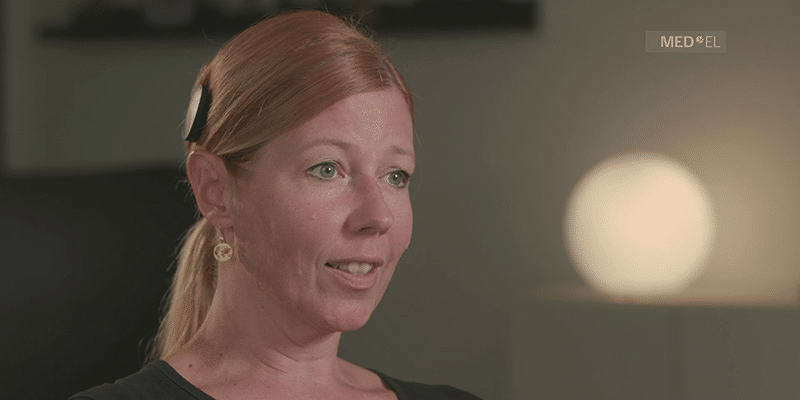 Anette also likes the Automatic Sound Management 3.0 and Adaptive Intelligence technology: "It feels completely natural that there are programs that change in the different environments. That's not something I think about. It really feels like it looks after itself in this way."
Thanks for your message. We will reply as soon as possible.