Welcome to Hearpeers, MED-EL's Global Community!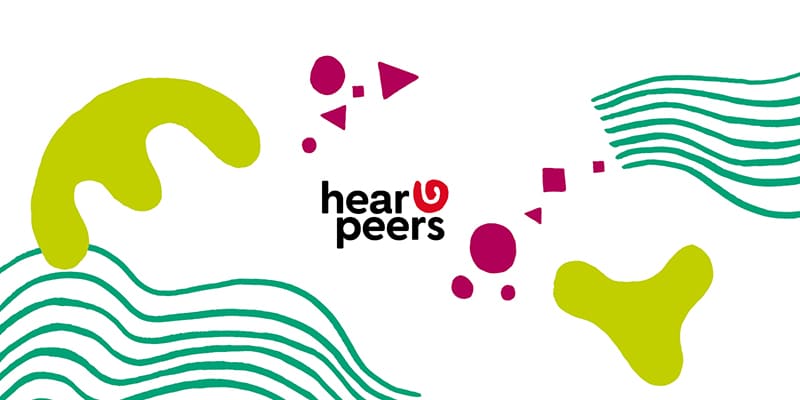 Connect, learn, hear: Hearpeers is MED-EL's international community for people with hearing implants, those considering getting a hearing implant, and family or friends of implant users or candidates. It is the place where you can connect with other people with hearing loss, share experiences, and learn more about hearing loss and hearing solutions. Let's take a look at what the new Hearpeers website has to offer:
CONNECT: Meet Hearing Implant Users from Around the World
Since the Hearpeers project began, Hearpeers Mentors have been at the heart of it. Mentors are experienced hearing implant users or family members of users. They know the challenges you can face on the way to getting an implant, as well as the many opportunities it offers. As volunteers, Hearpeers Mentors share their own experiences, answer non-medical questions, and are happy to support others on their individual paths to hearing. They come from different countries, speak different languages, and use different types of hearing implants. But no matter the differences, they are united by one wish: They want to share their individual stories to support others on their journey to hearing. Meet all the Hearpeers Mentors worldwide and get in touch with them here.
"I want to be a listening ear and helping hand for those who are on a similar journey to the one I have travelled, and I want to share my story in the hopes that others can see that life with implants is pretty amazing!"

– Olivia, CI user and Hearpeers Mentor from Australia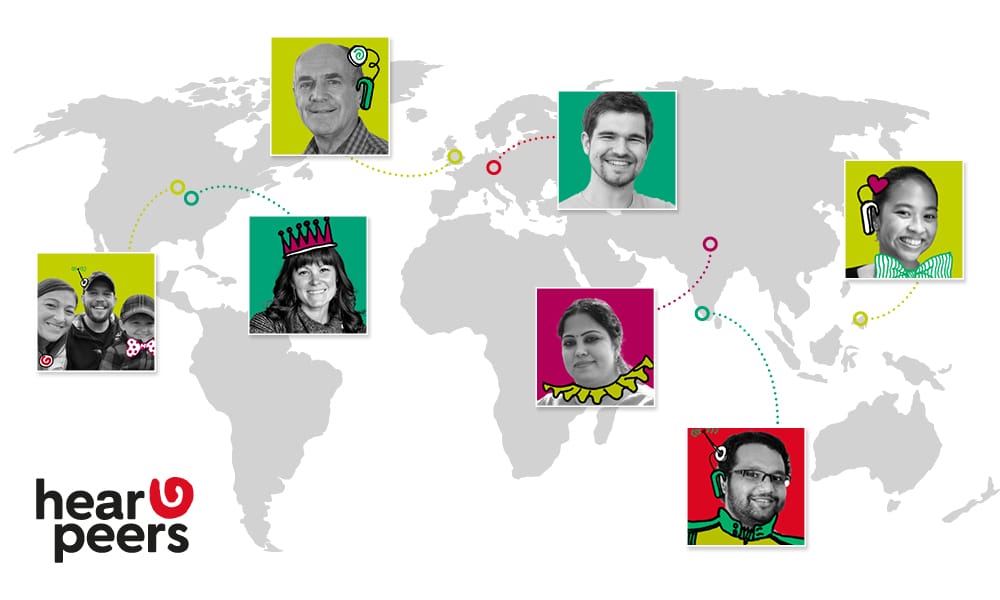 "Speaking to people with first-hand experience is important. I am looking forward to sharing our experiences and being able to help and support families on their implant journey."

– Lynn, mother of a CI user and Hearpeers Mentor from the UK
There is also the Hearpeers forum: If you don't want to get in touch with a specific Mentor but would like to ask your questions to a bigger group, this is the perfect space to do so. Also, if you want to share your own experiences and read more about other people's experiences with certain products or certain situations, the Hearpeers forum might just be right for you.
If you want to post on the forum and become part of the Hearpeers community, you simply need to sign up first. You can find more information on how to sign up here. When you register, not only can you use all the communication options on the Hearpeers website and forum, but you will also be one of the first to be informed about news and events. We're looking forward to welcoming you to the Hearpeers community!
LEARN: Discover More About Hearing Solutions and Life with Hearing Implants
The "Learn" part of the Hearpeers website provides information about hearing loss, hearing solutions and life with a hearing implant. You can find explanations about different hearing solutions and for whom they are an option. There are plenty of articles about hearing implants for people of every age to help support adult candidates and users, as well as parents of children with hearing loss. Moreover, you can find tips and tricks for daily life with a hearing implant from professionals and other hearing implant users. It's useful information to share with others, regardless of whether you have hearing loss or use implants.
HEAR: The Hearing Implant Journey & Stories from Around the World
Read inspiring hearing stories and learn more about other people's journey to hearing in the "Hear" part of the website. Apart from discovering the individual journeys of hearing implant users and parents of users globally, you can also learn more about the journey to hearing implants in general. Which steps are involved in getting a hearing implant? What happens after a hearing loss diagnosis, and when is the right time to get a hearing implant? You will find answers to these questions and more information on the Hearpeers website. And if you're interested in taking an online hearing test, you can do so as well. These quick tests can give you or your loved one an idea of current hearing abilities.
Interested in more? Head over to hearpeers.com to discover it all!
If you'd like to learn more about Hearpeers and MED-EL's support of the project, you can do so on the website as well.
Thanks for your message. We will reply as soon as possible.
The content on this website is for general informational purposes only and should not be taken as medical advice. Please contact your doctor or hearing specialist to learn what type of hearing solution is suitable for your specific needs. Not all products, features, or indications shown are approved in all countries.