Quattro 4.0 Adaptive Bluetooth System: A Cochlear Implant User's Review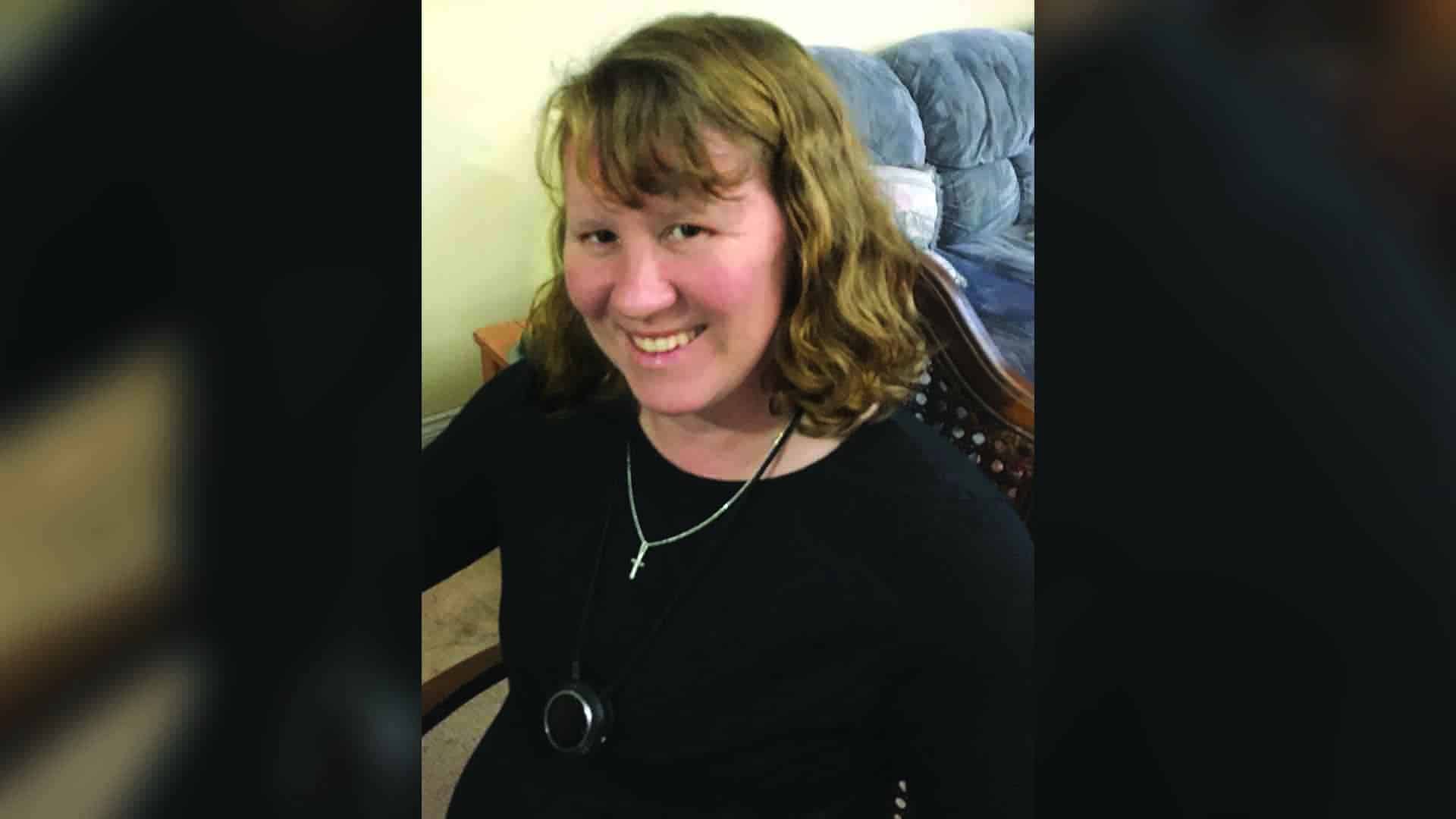 Struggling to hear conversations on the phone, or is the television sound just not clear enough? A Bluetooth neckloop like the Quattro 4.0 Adaptive Bluetooth System from ClearSounds could help you get over those hearing barriers. Kara, a cochlear implant user and HearPeers member, recently tried out the Quattro 4.0 and shares her opinion and experience of this nifty assistive listening device.
——-
Hi, my name is Kara. I contracted meningitis as a baby which caused my hearing to progressively deteriorate. I started to wear hearing aids at age 17 and have worn them ever since—I'm 39 by the way! In 2015, I received my cochlear implant and use it with my hearing aid on my left side. I tried out the Quattro 4.0 with my SONNET and I've rated each section with the following scale: 1 = well below average, 2 = below average, 3 = good, 4 = really good, 5 = fantastic!
Wearing Comfort:
The Quattro is comfortable to wear and not too heavy, which is deceiving for its size. It is worn around the neck for the best connectivity, as it won't connect properly being worn any other way. I like the modern aspect to it, in terms of technology and aesthetic look. It is a medium-sized pendant neck loop and is small enough to be easily carried in a purse or pocket. It comes with a nice little pull string bag to keep it in.
Wearing comfort: 4 stars
Ease of Use:
I found the Quattro to be very easy to use, using a combination of touch screen and buttons. I could easily understand the user manual, and the product itself was not complicated to figure out. The actual design is pendant-style and sleek. I personally like that the two main pieces—the neckloop and the removable microphone, can be kept attached to one another magnetically.
The display screen on the neckloop shows you what function is in use and what devices are connected. I really like the voice prompt feature that tells you which functions are activated or deactivated.
The volume is controlled by simply touching the pendant. For those who have hearing in one ear, there is also the option of using the included earbuds to plug right into the neck loop for listening, instead of streaming sound through the telecoil. So, it's quite an adaptable device which can be used for hearing with a CI or without.
Usability: 5 stars
Connectivity:
I found connecting to other devices to be quite straight-forward. You first have to make sure you have turned your audio processor on to "MT" or "T" mode, and then turn it off before beginning the pairing with your phone or other Bluetooth-enabled device. If you've had experience with Bluetooth pairing before, it works in a similar way.
The Quattro can connect and stream to two devices at a time. So for example, you can have your tablet and phone connected at the same time, enabling you to receive a phone call whilst listening to music. You can then go straight back to the music once the phone call has ended. The Quattro also stores up to eight known devices, which means you don't have to re-pair a device each time you want to use it. It is good for multi-tasking!
Connectivity: 5 stars
Sound quality:
I really like the detachable Remote Bluetooth Microphone that comes with the Quattro, saving you the need to shop around to find a compatible microphone—should you want one. This microphone element included with the Quattro 4.0 is seriously life changing!
Connecting the neckloop to the Bluetooth microphone is straightforward, as it is the same procedure as for pairing with a phone. The sound from the microphone is streamed directly to your CI processor. There is no background noise when I use the "T" mode. I found that this function works really well for me in church as it is great for background noise cancellation. I also use the Microphone with my older television. I place the removable microphone in front of the speakers to improve the sound quality for me. It works really well—the sound quality is great!
Sound quality: 5 stars
Distance:
I tried out the Quattro 4.0 with my phone, tablet, and television to test the connection distance. I found you can be 25 feet away from the device, or moving around, and you can still have great sound quality. I liked how I could leave the room or go upstairs, and I could continue to easily hear the music streamed from my tablet so I could still sing along!
Distance: 5 stars
Battery life:
I am thrilled with the longevity of the Quattro's battery life. I charged the batteries of the Quattro and the detachable microphone to full capacity on the first day, which took about an hour in total. I then used the Quattro every day for a week, for about 1-2 hours a day. I was mainly using it for listening to music with my phone and iPad, and I tried out some phone calls. I also tried out the microphone at church and watched a movie with it. After the full week, I still had 50% battery left in both the neckloop and the microphone. The batteries of both parts are easily charged, and can be charged as one unit or separately.
Battery life: 5 stars
Versatility:
I think this product would be good for adults and teens who are reasonably confident with using technological gadgets. I personally wouldn't recommend it for young kids as they may find it tricky to turn it on and pair it with other gadgets. Although I did test it out, I don't need to use the Quattro 4.0 regularly with my mobile phone. The main benefit for me in this product is the streaming of music. The Quattro eliminates all of the noise in the background when listening to music, and the quality of sound is excellent for both vocal and instrumental elements.
Versatility: 4 stars
My Conclusions
My final thoughts on the Quattro 4.0 Adaptive Bluetooth System are that I really enjoy using it. Comparing the Quattro 4.0 to other neckloops I have used, this one is the most superior in all ways including battery life, usability and versatility of use. I was also very happy with the quality of sound and it overcoming background noise, particularly in using it at church and with the television.
There are lots of pieces that come with this device, including a detachable microphone, a microphone lanyard, user-guide flash cards, and a small carry pouch for the neck loop and microphone. I was quite impressed that a detachable microphone is included as a set with the neckloop, and that the two pieces can come apart and be charged separately. The user-guide flash cards are really great for beginner users like me who may need a quick reference while getting used to the device.
As a CI user I don't think there is anything that can be improved on this product as it meets all my needs, and then some. I am a unilateral CI user and I look forward to the day when I am bilateral and can use this product to enjoy even greater superior sound! I would recommend the Quattro to anyone that is looking to buy a Bluetooth neckloop.
Thank you MED-EL for the giving me this opportunity to review this product!
——-
Thanks, Kara!
Find out more about the Quattro 4.0 Adaptive Bluetooth System here:
Liked this product review of the Quattro 4.0 Adaptive Bluetooth System? Subscribe to the MED-EL Blog by entering your email below to get the latest rehabilitation tips, tech news, and guest story blog posts delivered straight to your inbox, twice a week!