Learn All About Hearing Technology With MED-EL's Podcasts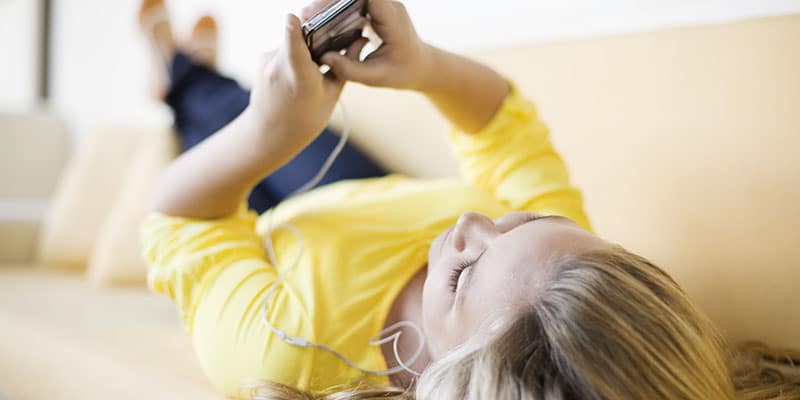 Did you know that MED-EL has its own series of podcasts!? Whether you are looking for insights into the latest implant technology from our experts, or you just want to learn how bone conduction hearing works, there are loads of great episodes to tune into.
Here are five of our favorite MED-EL podcast episodes to get you started. Happy listening!
Why is hearing with two ears better? In this podcast, Audiologist and MED-EL Senior Product Manager Jennifer Robinson explains more about the challenges people with hearing loss in one or two ears face, and how cochlear implants can help restore binaural hearing. You'll also find out how cochlear implants and hearing aids can work together to provide hearing on both sides.
In this first podcast episode we pose an important question: Why it is important to hear with two ears? Jennifer Robinson, Senior Product Manager at MED-EL, discusses with Melissa Waller, Head of the Education and Training department, the benefits of binaural hearing.

If you want to learn more about hearing with two ears, including the history of bilateral cochlear implants and how cochlear implants can help with Single-Sided Deafness, check out the whole Hear With Two Ears series.
Bone conduction has so many uses: Divers can use it to help them hear underwater, Beethoven used to use it to compose musical masterpieces and it can even help people with conductive hearing loss. But how exactly does it work? Clinical Support and Training Specialist Esther Albaum explains everything in this episode.
In this first podcast episode, we introduce the concept of bone conduction. Esther Albaum, Clinical Support & Training Specialist, explains what bone conduction is, what different bone conduction solutions are currently available and how bone conduction essentially works. Esther will also tell us three fascinating facts about bone conduction.
Now you've learnt all about bone conduction, it's time to hear about BONEBRIDGE. Our latest podcast series looks at how this groundbreaking hearing implant system works. You'll also get a chance to hear experiences from both surgeons and users, and learn more about SAMBA 2, the new audio processor for BONEBRIDGE.
In this first episode of the series: "BONEBRIDGE – Inspiring Technology, Proven Concept, Continuous Innovation," Alexander Hofer, Head of Product Management at MED-EL, shares an overview of the BONEBRIDGE System and its history. You will hear how the BONEBRIDGE developed over the years and how the ground-breaking technology behind it works.
Up Close With SONNET 2
In this podcast, Product Manager Daniela Platzer takes an in-depth look at the SONNET 2 audio processor. Find out how its hearing technology works in everyday life, and how its new accessories mean you can stream music to your ears without any wires. Daniela also explains more about water-resistance ratings and what they mean.
In this episode, the MED-EL Product Manager Daniela Platzer talks with our host Melissa Waller about SONNET 2 – MED-EL's new behind-the-ear worn audio processor. She shares insights about new features, changes from the SONNET and first feedback. Open the transcript for reading through the complete episode.
ADHEAR: What Makes This Hearing Solution Special
Have you heard of ADHEAR, our revolutionary bone conduction device? In this podcast, Alexander Hofer, Head of Product Management, considers how ADHEAR addresses some of the disadvantages of other non-surgical bone conduction solutions. You'll also hear from William and Robert about their experiences with ADHEAR and how it has helped with their hearing loss.
In this final podcast episode, we recap the key messages from the past four episodes. Alexander Hofer, Head of Product Management, Business Unit VIBRANT, wraps up the series by reiterating the need for the ADHEAR on the market and the benefits that only this device can provide.

All of our podcasts are free to listen to. See the full list of episodes here.
You can also find all our podcasts on Apple Podcasts and Google Podcasts.
Thanks for your message. We will reply as soon as possible.