Introducing the MED-EL SYNCHRONY Cochlear Implant System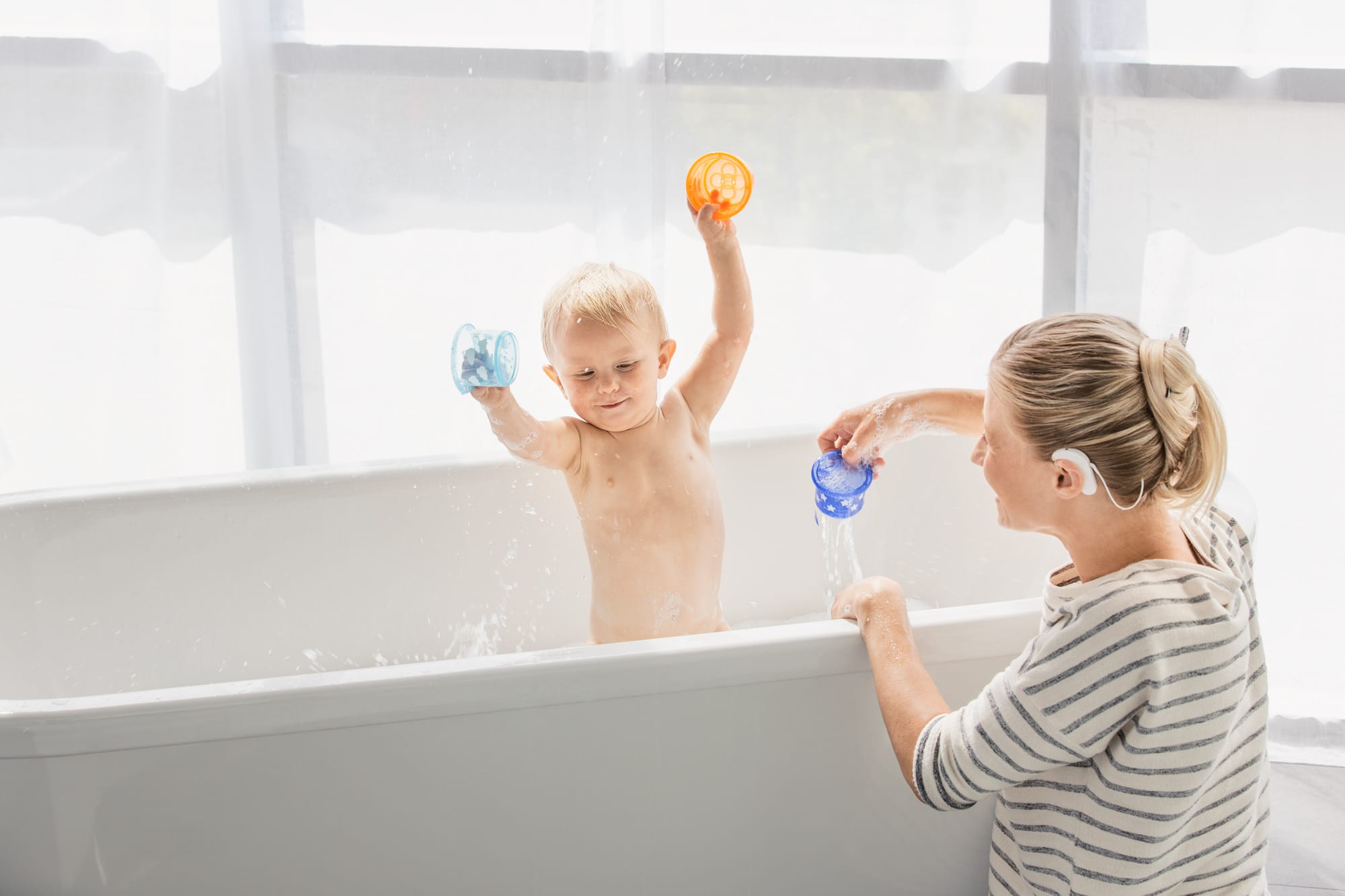 Today, we're really proud to announce the new SYNCHRONY Cochlear Implant System*.
SYNCHRONY is MED-EL's newest and most advanced cochlear implant system. The SYNCHRONY CI System features the water-resistant SONNET Audio Processor, RONDO, the only single-unit audio processor, and the SYNCHRONY Cochlear Implant so that you can enjoy hearing each and every moment.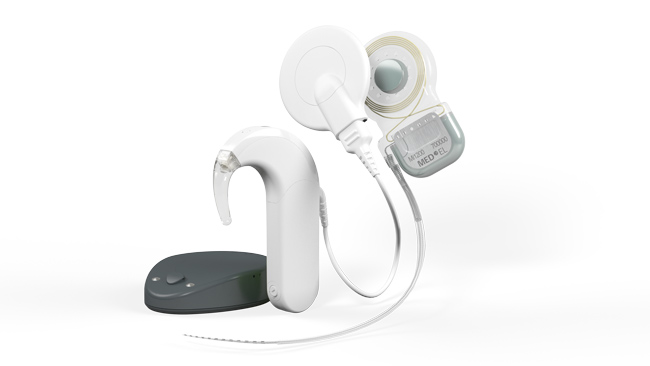 The SONNET Audio Processor
The SONNET audio processor introduces a whole range of innovations to MED-EL CI audio processors, including water resistance and Automatic Sound Management 2.0 (ASM 2.0).
A water-resistant audio processor design means that with SONNET, you can hear comfortably even if there's sweat, humidity, or rain.
Automatic Sound Management 2.0 lets you enjoy MED-EL's excellent sound quality without worrying about adjusting settings or changing programs. It takes advantage of SONNET's dual microphones to offer some really special technical features:
Microphone Directionality lets the audio processor focus directly on what's happening in front of you while minimizing background sounds.
Wind Noise Reduction actively tunes out distracting wind noise, so that speech is clearer and you can hear better in outdoor settings.
Automatic Volume Control automatically adjusts the volume and reduces loud or surprising sounds, so that you can hear soft sounds clearly and loud sounds comfortably.
Datalogging allows your audiologist to better customize SONNET's programs so that you can hear better. It gives them information about how you use your audio processor, so that you don't have to remember everything.
All of these features can be switched on by your audiologist so that you can get the best maps for your unique hearing.
SONNET has been designed from the ground up to be sleek and powerful. The new case design is tamper-proof and doesn't have any switches. This makes it great for children by preventing them from accidentally switching settings. The switch-free design is also perfect for older adults, who might have limited mobility in their fingers. And of course, everybody else can appreciate the comfort and convenience of the switch-free design
We've reinforced the cables connecting the audio processor and coil. The performance has been improved, and even with all these new features you still get up to 60 hours of use with just two high-power zinc-air size 675 batteries.
The SYNCHRONY Cochlear Implant
The SYNCHRONY Cochlear Implant is the next step in cochlear implants. It is the only cochlear implant that is MRI-safe at 3.0 Tesla without having to remove the magnet.
This is huge news, because 3.0 Tesla MRI enables high-resolution images which means that your doctor can see the scans more clearly. This gives the doctor the ability to make a more accurate diagnosis or treatment plan. Because the SYNCHRONY CI's magnet isn't affected by an MRI, there's no need to go under surgery to remove or replace the magnet, even for a high-resolution 3.0 Tesla MRI.
In rare cases when magnet removal is preferred, especially when a clear MRI of the implant area is necessary, the SYNCHRONY CI's magnet can be easily removed from the implant and replaced after the MRI is completed.
WaterWear for RONDO, SONNET, and OPUS 2
In addition to launching the whole new SYNCHRONY Cochlear Implant System, we've also developed the accessories WaterWear for RONDO, and WaterWear for SONNET and OPUS 2. WaterWear is a skin that provides waterproofness anywhere. You can go swimming in the ocean, dive in the lake, or just sit by the pool, all while enjoying your hearing without worry.
WaterWear is a super thin skin for RONDO, SONNET, and OPUS 2 that completely encases the audio processor to keep it safe in freshwater, saltwater, and pools. Because the WaterWear is so thin, you won't even notice it's there. And, when you use the optional Sports Headband, you can stay active while knowing your audio processor will stay in place.
All of this means that SYNCHRONY is there with you, wherever you are. With SYNCHRONY, it's your moment.
*The SYNCHRONY Cochlear Implant System is currently CE-marked only and may not be available in your area.
Thanks for your message. We will reply as soon as possible.