Interview with MED-EL's Head of Cochlear Implant Manufacturing, Ali Mayr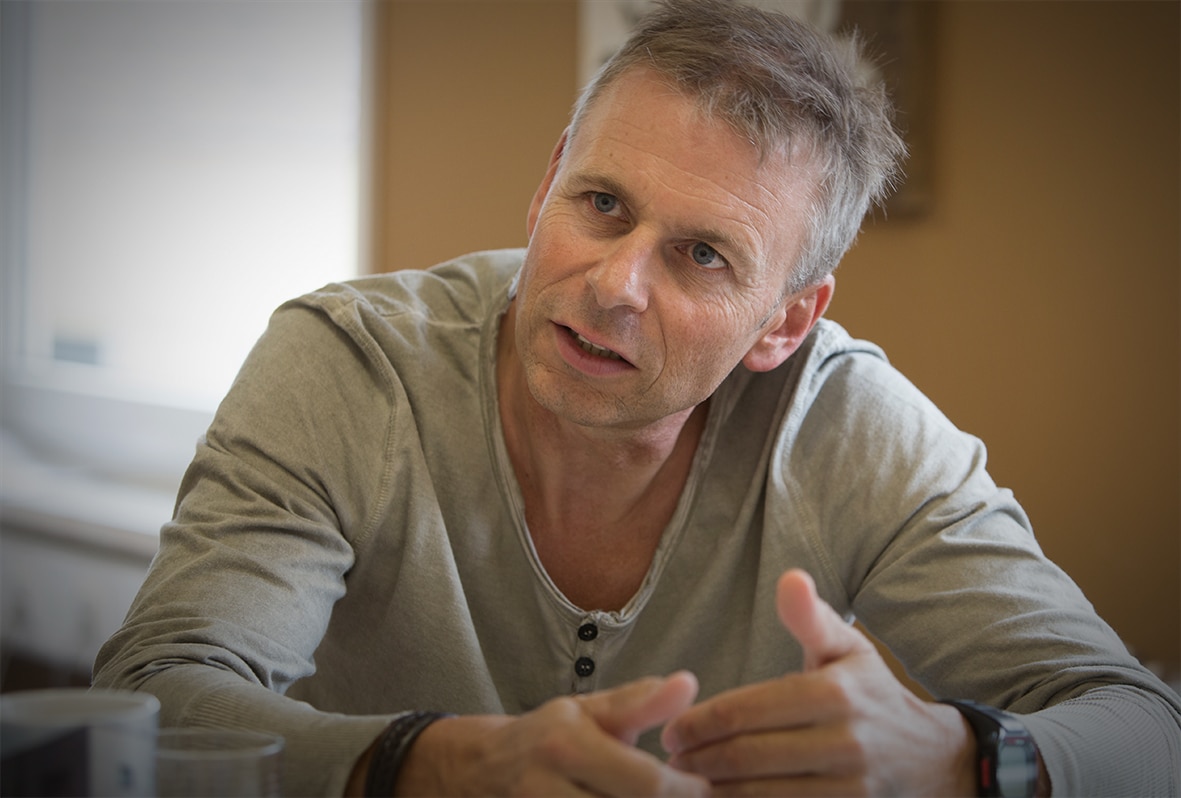 As one of MED-EL's first three employees back in 1990, Ali has overseen the manufacturing of every cochlear implant that has ever carried the MED-EL name. Here, we've taken the chance to sit down with him and learn from his wealth of experience in hand-making our cochlear implants.
MED-EL Blog: Thanks for sitting down with us, Ali. Could you introduce yourself and your history with MED-EL?
Ali Mayer: I'm from Absam, Austria, a small town near MED-EL's current headquarters in Innsbruck. I joined MED-EL on March 1, 1990, as one of the first three employees, and started creating our first cochlear implants by hand.
MB: What got you interested in working with cochlear implants?
AM: At my one-year university graduate reunion in Innsbruck, we were visited by an assistant of experimental physics, Dr. Ingeborg Hochmair – the now CEO of MED-EL. Dr. Hochmair was working with Professor Erwin Hochmair on his university project of developing cochlear implants, and they were looking for technicians who could work as technical assistants. I found it interesting and applied, and was accepted.
MB: Why did manufacturing cochlear implants appeal to you?
AM: I found the actual mechanical implementation most interesting, because it allowed me to build, with my own hands, these cochlear implants which would help people to hear. I could determine the processes and materials used to manufacture implants. This was all very hands-on work that required extreme precision. I would lay out the printed circuits—which at that time was done by hand because the implants were analogue—and create methods to test and measure implants.
MB: How many cochlear implants have you yourself actually hand-made?
AM: I don't know the number exactly, but I think I made a few hundred myself and I was also involved in some steps on a few thousand additional implants. I have been involved directly or indirectly with all implants that MED-EL has ever manufactured. Today, our cochlear implants continue to be hand-made by the hundreds of team members who work with me in my department.
MB: What was your experience before joining MED-EL?
AM: I had five years of experience at the University of Innsbruck's department of applied physics, where I worked on Professor Hochmair's cochlear implant project. Additionally, I previously worked on the MONIMIR project at the University of Innsbruck, which designed and built hardware for experiments used in the Mir Space Station.
MB: What have been some of the technological developments that you've seen, since joining MED-EL?
AM: Since starting, I have been involved in many advancements in technology. When I began at MED-EL we were making analogue implants out of Hysol, which is a hard epoxy that protected the hand-soldered circuits. I was involved in introducing circuit boards to cochlear implants, so that in 1991 we could build the world's first behind-the-ear audio processor for cochlear implants. At the time, circuit boards were a very new technology, but now almost every electronic device has some sort of circuit board. Eventually we began to use custom-made chip designs to develop fully-digital implants; this has allowed us to miniaturize and manufacture fully digital cochlear implant audio processors.
Since starting in 1990, my department has grown to over 200 people—each of whom is directly involved in the hand making of MED-EL cochlear implants that are based, at least in part, upon these developments.
Thanks, Ali!
To see first-hand how MED-EL cochlear implants are made, check out our behind-the-scenes photo story!
Want to learn more about the bright minds behind our cochlear implants? Subscribe to the MED-EL blog by entering your email below, and you'll get sent two posts every week!
Thanks for your message. We will reply as soon as possible.