International Day of Women and Girls in Science: Meet MED-EL's Talented Women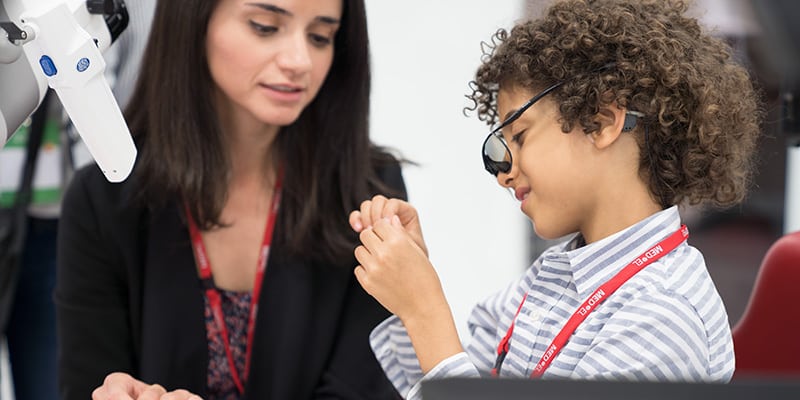 Did you know that February 11 is International Day of Women and Girls in Science? In honor of this special day, today's blog post will give you a glimpse behind the scenes of MED-EL HQ in Austria and show you some of the talented women working here.
People from over 50 countries work at our headquarters in Innsbruck. Bringing knowledge and experience from various fields and cultures together, they make MED-EL an exciting place to work. Meet six women from all over the world and discover how they use their scientific knowledge and skills in their work at MED-EL.
Marcela, Advanced Medical/Surgical Specialist, Research & Development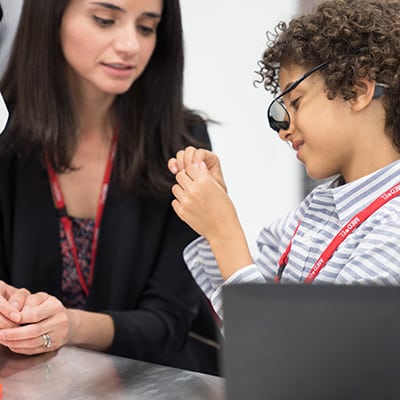 "Having the opportunity to be part of a team that has the goal of improving quality of life"—that's Marcela's favorite thing about working at MED-EL. Born in Mexico, she trained as a doctor at John Hopkins University in the USA before joining the MED-EL family.
Today she is part of the Research & Development team at our headquarters in Innsbruck and works as a medical and surgical specialist. Her daily work includes teaching hearing professionals from around the world about the latest cochlear implant surgery. But she also enjoys meeting the users of our hearing solutions. On this photo she is showing Fernando, the ideas4ears winner from Spain one of our implants.
Wilnelia, Medical Writer, Clinical Research
Meet Wilnelia, medical writer in our Clinical Research department. Originally from Cape Town, South Africa, she has been with MED-EL in Innsbruck for two years now.
What does Wilnelia, who has a master's degree in Astrophysics, like best about working at MED-EL? "MED-EL is known for its commitment to improving people's lives. It's exciting to be surrounded by innovative people with different scientific backgrounds, who all share that goal."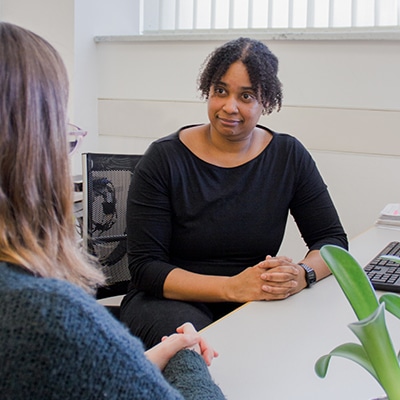 "I help scientists, surgeons, and clinicians to write and edit scientific papers about various aspects of hearing loss. These papers are published in international journals that their colleagues and peers read; that's how research results are shared within the scientific community. It helps experts develop new ideas and better technologies that go into our cochlear implants. As a medical writer, I need to have an eye for detail and the writing skills to communicate scientific results clearly, accurately, and effectively", Wilnelia explains about her daily work.
Arpitha, Specialist, Regulatory Affairs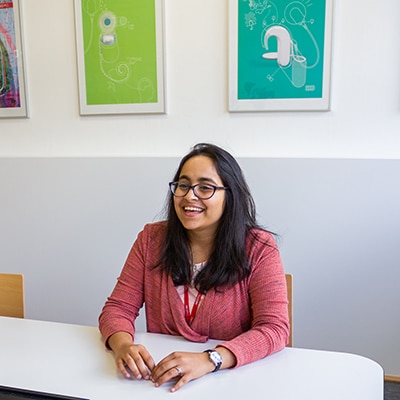 Arpitha, from India, has a bachelor's and master's degree in biomedical engineering and has been in our Regulatory Affairs department for three years. Her interest in hearing implant technology also has personal reasons:
"My niece has a cochlear implant. It has immensely benefitted her and has changed her life. Therefore, MED-EL's products, together with my interest in regulatory affairs, were the reason that I applied for a job here", she says.
In her everyday work she is now involved in the submission of MED-EL products to international regulatory agencies, e.g. FDA or Health Canada, and in other activities to develop new products and maintain clearance of existing products. And she knows that her job does make a difference for many people: "By ensuring that our products are approved by international regulatory bodies, I get to be a part of making our life-changing products available in different parts of the world. In this way I can play my part in helping people with hearing loss in these countries."
Ellyce, Senior Engineer, Research & Development
Meet Ellyce, one of our senior engineers in the Research &Development Department. Originally from New Zealand, she carries out simulations that replicate the MRI environment to predict how new implants or features may influence patient safety.
It's an area she feels strongly about saying: "As the use of diagnostic MRI increases, it is important that patients are not missing out on such technology because of their implant. Research into stronger and more complex MRI scanners is very active and I look forward to the challenge of keeping up with these innovations to ensure our patients continue to have access to them."
Jone, Head of Reimbursement & Health Technology Assessment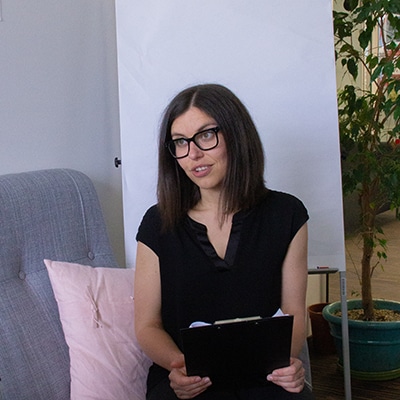 Meet Jone, head of the Reimbursement & Health Technology Assessment team. Originally from Lithuania, she has worked at our Innsbruck headquarters since 2014. But what does the Reimbursement & Health Technology team do? "My team and I prepare reimbursement submissions worldwide and support local teams with payer/insurance negotiations. Lack of resources from the customer side should never hinder their access to hearing implants—ensuring that our existing and new products are accessible to all patient groups worldwide is the cornerstone of what we do," she explains about her daily work.
The best thing about working for MED-EL for Jone? "Colleagues who always go the extra mile to ensure the quality of our products, the services provided and being part of world-class research projects," she says. Especially when meeting users of our MED-EL hearing solutions, she knows that her job makes a difference in other people's lives: "Meeting recipients of our CIs and hearing how much their implants have changed their life—that's worth every long day at the office."
Julia, Engineer, Research & Development
Julia from Austria has a PhD in physics and has been with MED-EL for almost three years. She works as an Engineer in the Research & Development department at our headquarters in Innsbruck and is part of the MRI safety group. This is the group that is responsible for testing different implant types to make sure patients with MED-EL implants can safely undergo MRI scanning.
Why did she decide to apply for a job here? "What attracted me to MED-EL is the broad and highly interesting product portfolio, the large research department and the good international working environment people had told me about," she says. "And I really like the fact that it is a woman who very successfully built and leads the company."