Battery Options to Suit Your Lifestyle With SONNET 2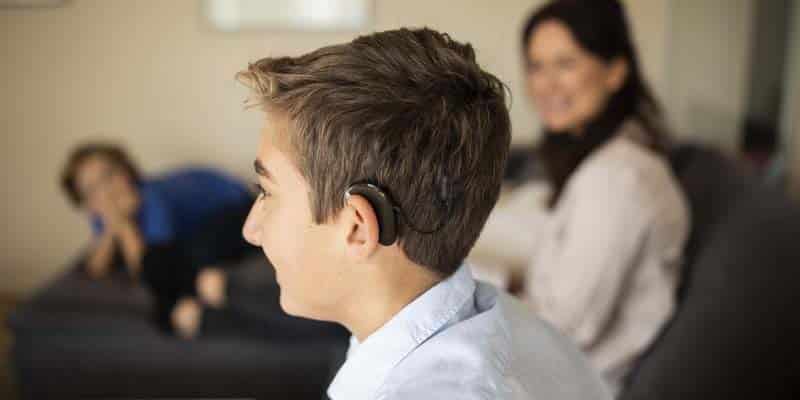 One of the things we love about the SONNET and SONNET 2 audio processors is their flexibility. The modular design makes it easy to use child-friendly wearing options like ActiveWear and BabyWear. Or you can slide on the AudioStream cover for direct streaming. Then there are the battery options. Pick between disposables and rechargeable, different lengths, and different battery lifetimes: Whatever suits your lifestyle!
To help you decide what options are best for you, here's a complete guide to battery options for SONNET series audio processors.
Economical and environmentally friendly, our rechargeable batteries are super convenient. Wear them during the day and then charge them at night. You can even keep some spares with you if you need a little bit of extra power during the day.
You can pick between three different sizes depending on whether you want more power or a more discreet option:
Rechargeable Battery Max, with up to 17 hours of power.
Rechargeable Battery Standard, with up to 10 hours of power.
Rechargeable Battery Micro, with up to 7 hours of power.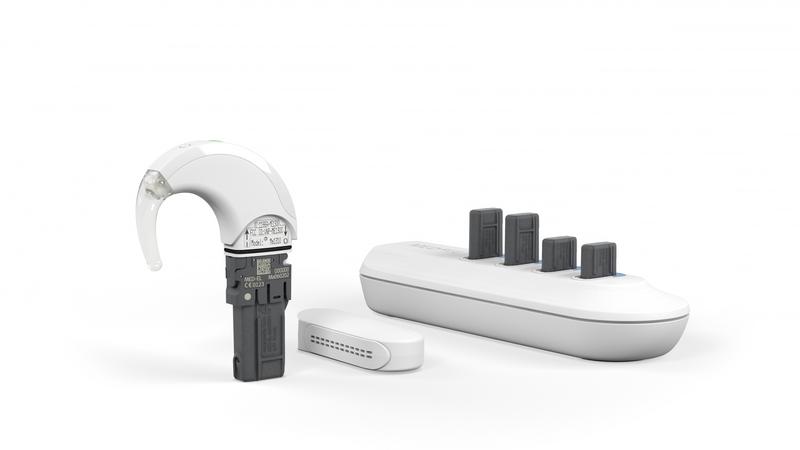 All of these options use the same charging system and adapter, so you can easily swap between them depending on your plans. For example, the Standard and Micro* options work with WaterWear in case you want to take a dip, and AudioStream if you're listening to music.
All three rechargeables are easy to match to your audio processor too: the Micro and Standard Covers come in 15 different colors, whereas the Max Cover is available in our six base colors for a seamless look.
Sometimes you need the flexibility of disposables. Luckily, our SONNET series audio processors have a battery pack frame that works with disposable Zinc-Air, Silver-Oxide, and Alkaline batteries. Using two Zinc-Air batteries, you can enjoy a whopping 60 hours of uninterrupted hearing. Perfect if you've got a busy weekend ahead of you.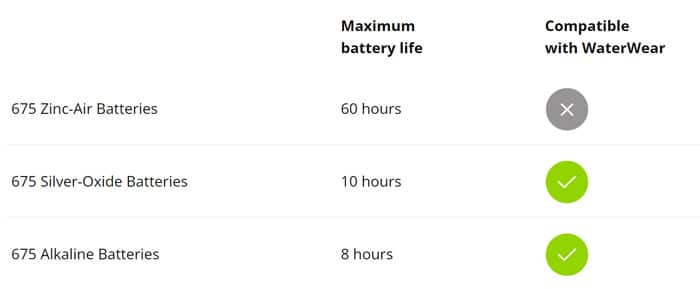 If you're going to the beach, then Silver-Oxide or Alkaline batteries are best. They're compatible with WaterWear so you can still enjoy all the sounds of the sea.
By the way, our disposable option uses the same cover as the Standard Rechargeable Battery, so it's incredibly easy to switch between these options when you need to.
Our SONNET series has another trick up its sleeve: The Mini Battery Pack. With just one AAA battery, you can enjoy up to 37 hours of hearing, making it ideal for camping trips or as a backup when you're out and about. The Mini Battery Pack is worn off the ear—just clip it onto a belt or your clothes.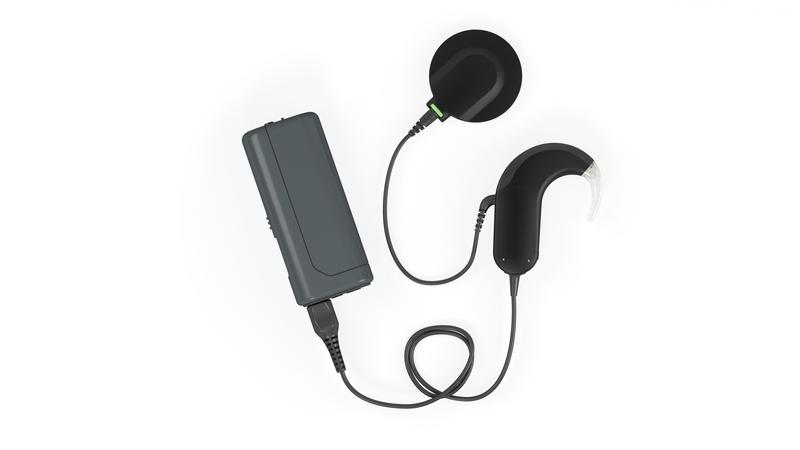 Still not sure which battery option is the best one for you? Then this infographic will help you choose.
And don't worry: All these options are interchangeable so you can always swap between them if your lifestyle changes.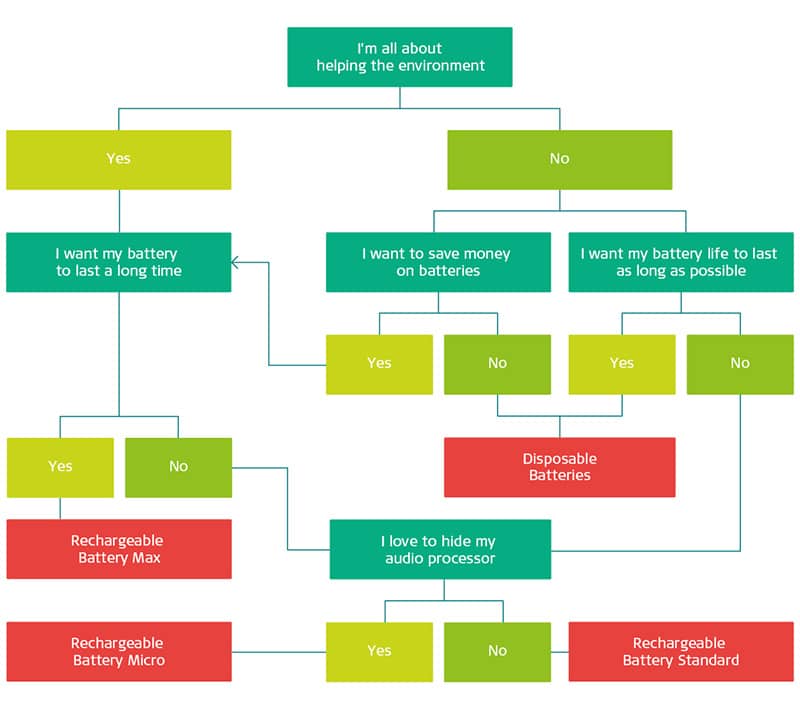 The content on this website is for general informational purposes only and should not be taken as medical advice. Please contact your doctor or hearing specialist to learn what type of hearing solution is suitable for your specific needs. Not all products, features, or indications shown are approved in all countries.