7 Famous Films Featuring Cochlear Implants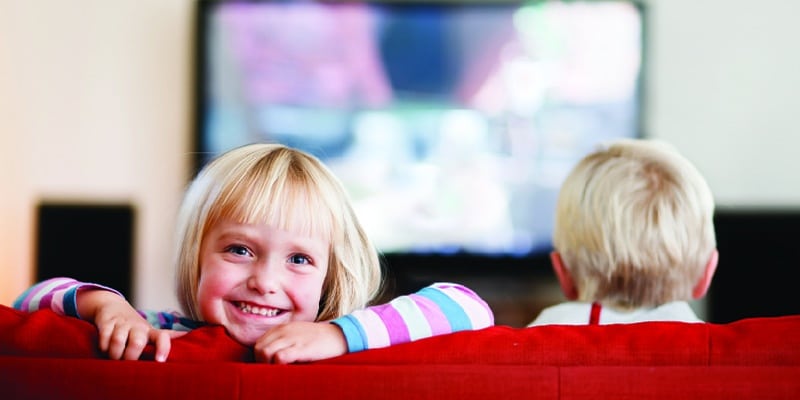 This summer, Toy Story 4 came out. It wasn't long before cochlear implant users and parents were sharing one screenshot from the film: An image of a little boy with dusky blonde hair and a lime green cochlear implant audio processor hooked over his right ear. Photos of kids recreating the pose spread across social media. Charities praised Disney Pixar for their inclusivity. National newspapers even wrote about it.
65 Likes, 5 Comments – Colleen Powell (@liamscistory) on Instagram: "This is what I get when I ask him to recreate the Toy Story 4 picture… ‍♀️ #boys #cikid…"
Why? Because, despite being used by hundreds of thousands of people around the world, cochlear implants aren't often represented in popular culture. And for many CI kids, seeing audio processors on the big screen was an exciting experience. As Lucy Clarke, whose son Ethan has cochlear implants, told a UK newspaper: "The film has changed the way Ethan feels about his implants. He's proud to be like the boy in the film."
But Toy Story 4 is not the first time that hearing implants have featured in a famous film. Here are six other times they made it to our screens!

A Quiet Place
Cochlear implants feature heavily into the plot of this 2018 Hollywood horror film. It's set in a post-apocalyptic world where sightless extra-terrestrials with hypersensitive hearing have wiped out most of the population. A family of five are trying their best to survive by being as quiet as they can, using American Sign Language to communicate. How do they know ASL? Well, their daughter Regan is deaf. She also has a cochlear implant – which ends up playing a very crucial part in the film. Oh, and the actress who plays Regan wears a cochlear implant in real life!
Sweet Nothing in My Ear
A made-for-TV movie which tugs on the heartstrings, Sweet Nothing in My Ear looks at cochlear implants and Deaf culture. Adam was born to a deaf mother and a hearing father, and lost his hearing aged four. His father wants him to get a cochlear implant, but his mother disagrees, resulting in a custody battle. The mother, Laura, is played by Academy Award-winning deaf actress Marlee Martin.
Take Shelter
This highly-acclaimed 2011 film is about a father who has post-apocalyptic visions and decides to build a shelter. All this is happening in the lead up to his six-year-old daughter's cochlear implant surgery. While cochlear implants don't take center stage, the film certainly helps raise awareness of the impact hearing loss can have on family life.
Battle
Released in August this year, this Russian-language film is about a talented street dancer who damages his hearing in an accident. While coming to terms with his hearing loss, he starts teaching dance to a group of deaf children. The film is currently only available in Russian, but an international release is planned for the future. Check out the trailer and you'll spot quite a few cochlear implants and other hearing devices – including an ADHEAR.
Hear and Now
This documentary following two cochlear implant recipients was a hit with the critics – winning a Peabody Award as well as stealing the show at the 2007 Sundance Film Festival. Irene Taylor Brodsky, the director, follows the hearing journey of her parents, who were both born with hearing loss. After a lifetime of silence, the two 65-year-olds decide to get cochlear implants.
Sound and Fury
Another hard-hitting documentary, Sound and Fury was nominated for an Oscar back in 2000. It follows the lives of two brothers, who both come from a family with a history of hearing loss. One brother, Chris, is considering getting a CI for his newborn son. Meanwhile, his brother Peter's oldest daughter Heather wants to get a cochlear implant herself. See what Heather has to say about her experience in this TEDx Talk.
Do you know any more films that feature cochlear implants or other hearing implants? Let us know in the comments below!
Ever wondered what hearing with a cochlear implant sounds like? MED-EL implant recipients share their experiences.
Find out more about SONNET 2, the latest innovation in cochlear implants.