5 Ways To Make The Most Of Your SAMBA 2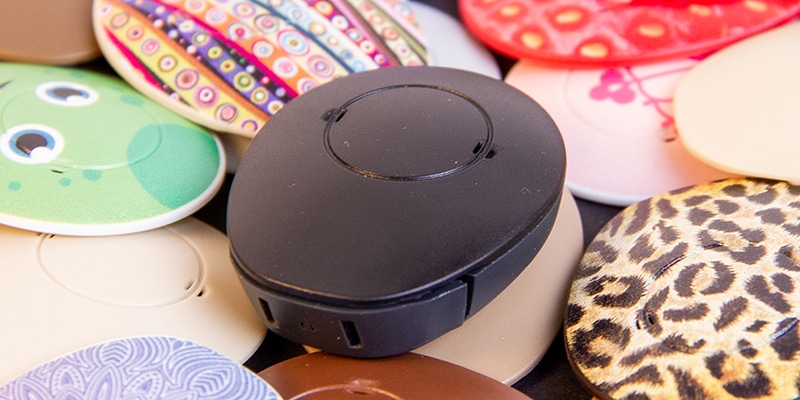 Have you discovered SAMBA 2 yet, our latest audio processor for VIBRANT SOUNDBRIDGE and BONEBRIDGE? With its easy-to-use design and advanced hearing technology, SAMBA 2 has one goal: to make hearing simple! But SAMBA 2 doesn't just make listening easier! It also has plenty of great accessories to enhance your hearing experience even more. Read on to find out how to make the most of our latest audio processor.
1. Stream Sounds Straight To SAMBA 2
Use SAMBA 2 GO to make more of your listening experience: Whether it's watching videos on your tablet, listening to music on your smartphone or making hands-free calls, this optional assistive listening device streams sound straight from your audio device to SAMBA 2. It can also be used with FM systems and remote microphones, for better hearing in noisy environments. And the best thing? You can do it all at just the touch of a button!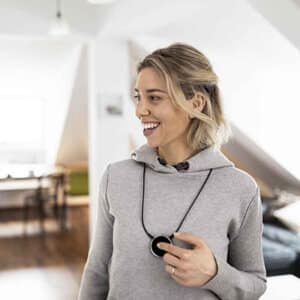 2. Switch Settings With The SAMBA 2 Remote App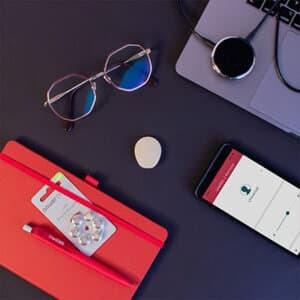 Quickly want to switch between audio processor settings? With the optional SAMBA 2 Remote app you can manage pre-defined setting like volume or program on the go. Simply download the app from your app store (available for iPhone and Android) and there's no need to worry about taking a separate remote control with you.
3. Dive Right In With WaterWear
Enjoy the water and dive right in with SAMBA 2! Whether you want to go for a swim in the pool or ride the waves in the sea, WaterWear gives you the freedom to do so! The reusable waterproof covers for SAMBA 2 are easy to attach and can be used in any type of water. This way, your processor stays safe and dry while you enjoy your hearing experience.
But don't worry, even without WaterWear you are ready for everyday splashes, sweat and moisture thanks to the audio processor's built-in water resistance. Getting caught out in the rain during a run? No problem for SAMBA 2!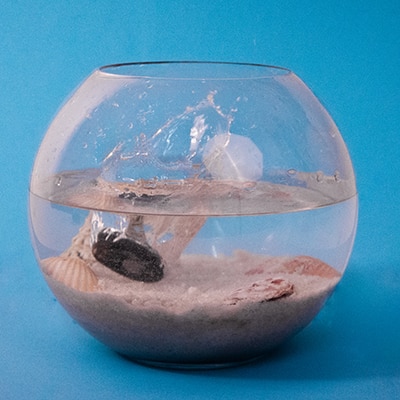 4. Blend In Or Stand Out – Create Your Personalized Look With Design Covers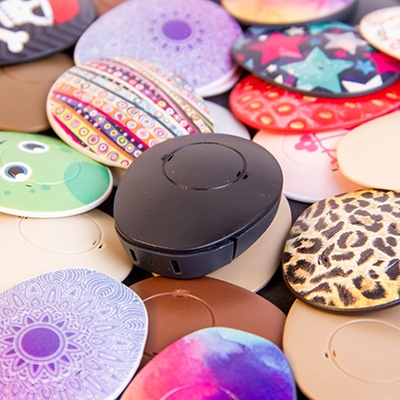 There are days when we like to stand out and some days when we like to stay in the background – and both are fine. When it comes to covers for SAMBA 2, both are also possible: Keep your audio processor discreet and choose the color that matches your hair best. From black to light blond to silver grey, we have something in store for every hair color. And for days where you want to wear SAMBA 2 loud and proud, colorful Design Covers with animal prints, elegant designs or colorful patterns let your audio processor stand out the way you want it to.
5. Safe And Secure Hearing Experience With Attachment Clips
They are now even easier to attach and give you peace of mind when on the go and being active: the SAMBA 2 attachment clips. Thanks to their optimized design you don't have to remove the cover – simply snap them onto your audio processor when needed and attach the other end to your hair or clothes.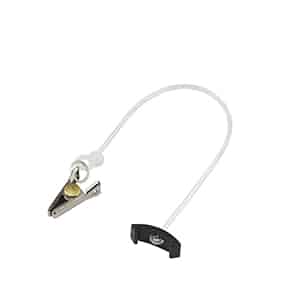 Thanks for your feedback.