Rehab at Home for Adults: Hearing the TV Clearly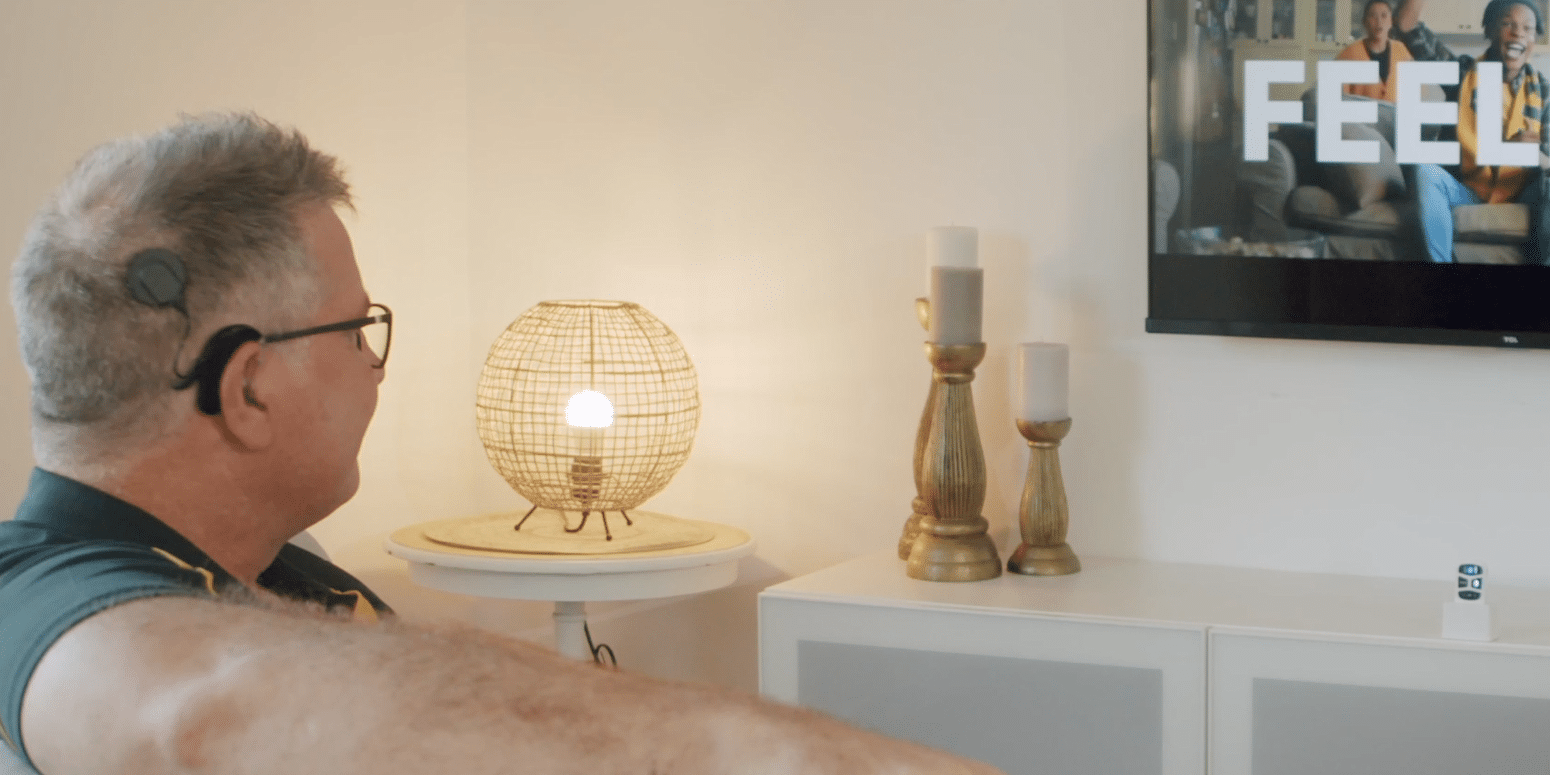 Welcome back to our Rehab at Home for Adults series where you can learn how to reach everyday listening goals and improve your hearing. Today's goal is about hearing the TV clearly at a volume that is comfortable for everyone.
Goal 10: To Hear the TV Clearly at a Volume That Is Comfortable for Everyone
If you have lost your hearing over time, then it is likely that the TV volume has crept up and that can be uncomfortable for others in the house.
In this video, John and Donna reflect on the changes they have noticed while watching TV now John has a cochlear implant. They describe the impact of using AudioLink when watching TV and John explains how he progressed with the goal of hearing the TV more clearly in the seven months following his switch on.
Can't See This Video? Having problems viewing this video? Watch it on YouTube.
Tips for Hearing The TV Clearly
Here are some additional tips to help you achieve the goal of hearing TV more clearly at a volume that is comfortable for everyone.
To Get Started
Start the captions on your TV and watch a news program so you can see the newsreader's face and lips. Newsreaders from public news programs (e.g. BBC, ABC, and NBC) usually speak clearly and are easy to speech-read.
As You Progress
Start the captions on your TV and watch TV programs that you have watched before.
Watch the episode or movie again without the captions. Repetition will help you pick up more of the dialog on the TV.
Once You're Almost There
Watch news programs, documentaries, and your favorite scenes from movies without captions.
If you are watching a new program or a program that has lots of music or noise in the background, you might need captions to check what you have heard or record the program, so you can re-play a segment if you miss something.
Thanks for your feedback.
The content on this website is for general informational purposes only and should not be taken as medical advice. Please contact your doctor or hearing specialist to learn what type of hearing solution is suitable for your specific needs. Not all products, features, or indications shown are approved in all countries.