How to Customize Your Child's Audio Processor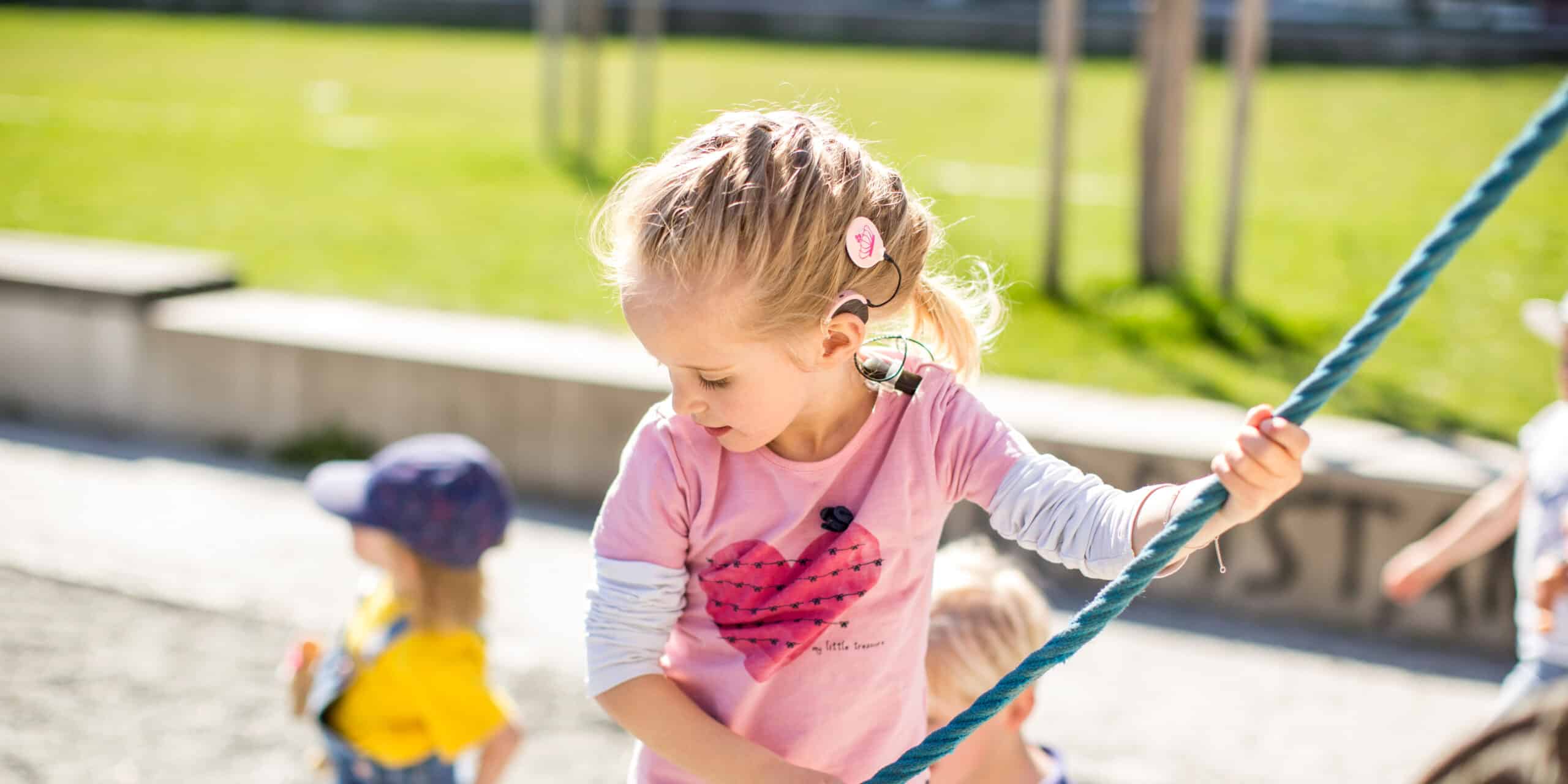 When it comes to hearing implants, there's no doubt about it: The most important thing for your child is hearing performance. But, for a lot of kids with hearing implants, something else matters too: How their audio processor looks. Thankfully, it's super easy to customize your child's audio processor and fit it to their unique personality. Read on to find out different ways to personalize your child's audio processor for more color and fun in everyday life!
Design Covers for MED-EL Audio Processors
Does your little one feel like a superhero? Or like Captain Jack Sparrow sailing across the big, wide ocean? No matter what they want to be today, Design Covers are a great way to customize your kid's MED-EL audio processor. The bright and bold Design Covers are available for SONNET, RONDO, and SAMBA series audio processors, and come in a huge variety of patterns, colors, and designs. And if your child uses an ADHEAR, the stylish sleeves in blue and pink help bring some color to everyday life, and—an added bonus—the sleeves also protect your child's ADHEAR from dust and scratches!
Can't decide which Design Cover to get? Our recommendation: Simply choose a variety of your child's favorite designs so that they can change their audio processor's style to suit their style. Swapping design covers is a piece of cake and can be done whenever the mood takes them!
Design Skins
If your child uses a SONNET, SONNET 2, RONDO, OPUS 2, or ADHEAR, another great way to match their MED-EL audio processor to their unique style are design skins! Design skins are specially-designed stickers that can be stuck directly on the audio processor. From your child's favorite soccer club to colorful flowers, to cool flamingos and Bugs Bunny—with design skins everything is possible!
If your little one changes their mind, skins can easily be removed and replaced with different skins for a whole new look. Simple! Design skins for MED-EL audio processors can be ordered from DeinDesign.
Please note: Design Skins are not manufactured by MED-EL. 
Jewelry for Your CI
There is a third option for cochlear implant users who prefer something a little more extravagant: CI jewelry. These gorgeous designs are easy to use: simply slide your jewelry onto the tubing of your hearing device. Apart from the sparkly charms, there are also accessories for children such as adjustable bow headbands or tube riders.
View this post on Instagram
Thanks for your feedback.