What Does Hearing With a Cochlear Implant Sound Like?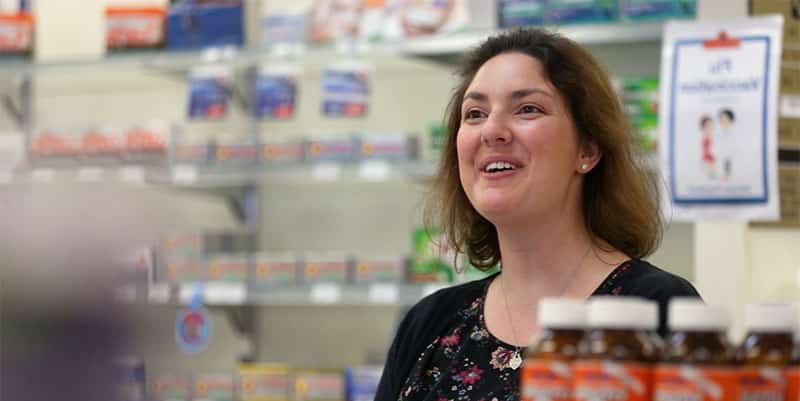 If you're thinking about getting a cochlear implant for you or a loved one, you probably have lots of questions on your mind. And while lots of these are fairly easy for your hearing professional to answer, there's one that can be very tricky to describe. Just what does hearing with a cochlear implant sound like?
There are plenty of videos online which attempt to simulate the sound of a cochlear implant. Take this one, from the Cochlear Implant Research Laboratory at Arizona State University. They asked a MED-EL recipient who has a CI in one ear, and normal hearing in the other to help them simulate the sound. You can see (and hear!) the results in the video below.
But does this match the experiences of other cochlear implant recipients? Five MED-EL users from around the world share what their cochlear implant sounds like.
"I have never found a CI simulation that even comes close to how I hear with my CIs" – Mary Beth
Mary Beth from the USA found that "vocoder" recordings didn't give her an accurate idea of what to expect. "I have never found a CI simulation that even comes close to how I hear with my CIs. I think the simulations all sound robotic and lacking in full tones," she writes on the HearPeers forum.
Why a Teacher of the Deaf Chose an Individualized Cochlear Implant
"I can recognize people I know just by hearing their voices. I can recognize singer's voices as well in songs. I notice people's accents. This is what I mean when I say things sound natural to me with my CI. There is no robotic, computerized, flat sound to the voices I hear," explains Mary Beth in another thread.
"The best example I could give was Stephen Hawking" – Teresa
Mary Beth points out that it took months of training to hear "natural sound", something which Teresa from Australia also experienced: "Just trying to describe to people what it sounded like was a little bit electronic and the best example I could give was Stephen Hawking. And everyone told me, especially, Alice, my audiologist, that it will get better. I sort of did not believe her in the beginning. I thought this is just what it is going to be."
"But I started to notice that people who I was constantly in contact with like my mum and my partner started to sound more normal. They started to sound like themselves.
"And Alice kept saying to me: "Practice, practice, practice". So I would listen to music, go to the café and just go about my normal activities that I enjoyed. Eventually, after a few months things just started to sound normal."
"Straight away I recognized songs even though they did sound slightly different" – Claire
Claire has also seen a huge change in how her cochlear implant sounds with music. "On my way home after the switch-on I decided to put some music on to see what the difference was. It was a massive disappointment. I could not understand or recognize any of my favourite songs. However, I didn't let this get to me; as after all it's a long learning process and I knew things would get better."
It didn't take long for things to improve though: "After several weeks of using the implant sounds became more natural and I went back to listening to music," says Claire in her blog. "Straight away I recognized songs even though they did sound slightly different: I was hearing more of the music and instruments. I now enjoy music a lot more than I did before."
"My beautiful wife's voice sounded like Donald Duck" – Chuckie
Policeman Chuckie describes his initial activation as disappointing, writing that "The "tuning" of my current map was so far off that my beautiful wife's voice sounded like Donald Duck and it was so grating to me".
"Fortunately, my audiologist was AWESOME and worked with me for 2 days while we found a mapping strategy that sounded "normal" to me while my brain got used to the new method of information. I struggled with it for the first year but stuck with the program by regularly working on my rehab (speech therapy, etc.)."
But his persistence paid off: "Sometime in the spring the following year, I seem to have had an "A-ha!" moment and everything just clicked in place and I've done excellent with my implant since."
"People started sounding like people" – Matt
For Matt, the first voice he heard after cochlear implant activation sounded more extra-terrestrial than human. "Suddenly I heard this noise. I wasn't sure what it was, but it was something. I looked around searching for its source and realized it was a voice. A little, fuzzy, bubbly, gurgling alien voice," he writes in his blog.
Thankfully for Matt, things quickly improved: "The alien voice started changing and becoming less alien-ish. Sounds started making sense and people started sounding like people. I was so amazed and so unbelievably happy!"
Now he enjoys hearing even the most simple of sounds: "I tell people how utterly stunning the sound of cicadas at night are. How sweet it is to be able to hear the sound of the leaves rustling. How fascinating it is to listen to a puppy's sleepy breathing. All those boring everyday sounds that people take for granted, they are breathtaking."
As you can see, after getting used to their cochlear implants, many of our recipients are able to enjoy close to natural hearing. That's because MED-EL cochlear implants feature unique technologies that are designed to mimic the way that natural hearing works. Find out more about how this technology works here.
What does your cochlear implant sound like? Let us know over on the HearPeers Forum
Find out more about cochlear implants and how they work.
Discover our latest cochlear implant audio processors, SONNET 2 and RONDO 3.
Last updated on September 8, 2021. 
Thanks for your feedback.