What Are Good Cochlear Implants for Children?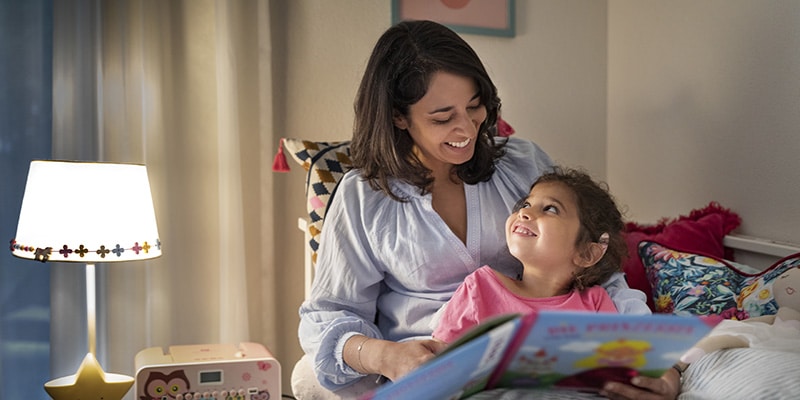 One of the biggest steps in your child's hearing journey is picking a cochlear implant system for your child. There are a few different cochlear implant companies out there and at first glance, they probably all seem pretty similar. But like so many things, it's all in the details.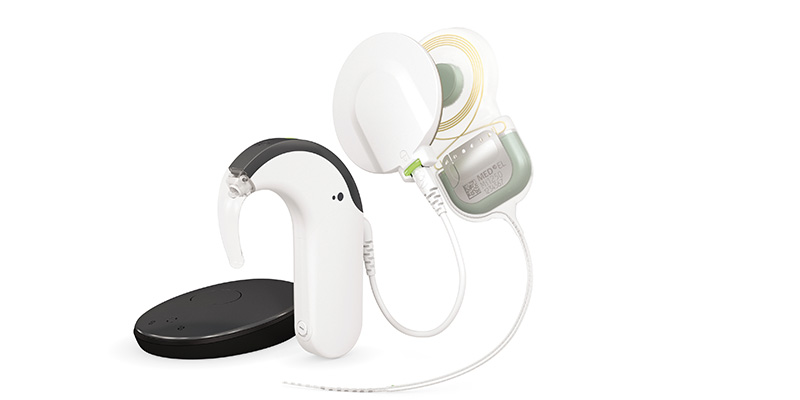 At MED-EL, for example, we believe that the cochlear implant itself is the most important part. After all, that's the bit responsible for hearing performance. But that's not to say that the audio processor doesn't matter either, and we've developed lots of features to help make both our implants and audio processors the best choice for your child.
Read on to find out more about what makes both our implant and our audio processors a great choice for kids.
1. Individual Implants for Individual Kids
Every child is unique. And so is their cochlea. This tiny organ in the inner ear comes in all sorts of shapes and sizes. But to get the most out of your child's implant, it's really important that the electrode array—the long thin bit that's inserted into the ear—fits their cochlea. To make sure that your child's surgeon can pick the right fit for their cochlea we offer a range of different electrode arrays.
2. Closest to Natural Hearing
Your child deserves the best hearing they can get. That's why, at MED-EL, we design our cochlear implants to offer the closest to natural hearing. Our advanced sound coding technology and long electrode arrays mimics the way "normal" hearing works so that your child can hear sounds as they are meant to be heard.
3. Proven Reliability
100%. That's how reliable our SYNCHRONY 2 cochlear implant is, according to the latest data. We make our implants right in our Austrian HQ where we bring together cutting-edge processes and exceptional quality control to ensure the highest standards in reliability. Why? Because we believe that your child's implant should last a lifetime, and that you deserve peace of mind when you choose a cochlear implant for them.
4. Ready for Anything
The chances are pretty high that your child will need to have an MRI at some point in their lifetime. After all, MRI scans have become essential tools to help doctors diagnose all sorts of things, from broken legs to head injuries. Some cochlear implants can't be used with an MRI due to their strong magnets that pull on the implant. But MED-EL's can. And our latest implants, SYNCHRONY and SYNCHRONY 2 are even suitable for high-powered 3.0 Tesla MRIs.* So if your child needs an MRI at some point, they can have one with minimum hassle.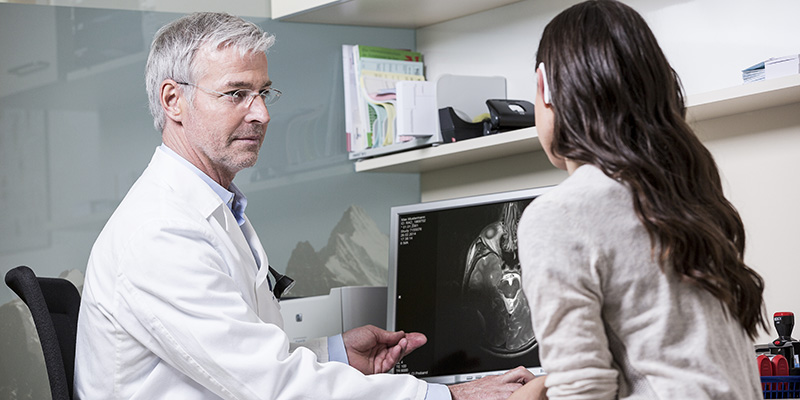 5. With Your Family the Whole Way
Choosing a cochlear implant for your child is only the start of their hearing journey. To make sure that your child gets the most out of their implant, they'll need (re)habilitation. This helps train their brain to understand the different sounds. Our local teams and rehab specialists are there to support you and your family with this.
6. Built for the Future
A cochlear implant system is a decision for a lifetime. That's because the implant itself is designed to last decades and doesn't normally need to be upgraded. But the part on the outside, the audio processor, is usually upgraded every five years or so. We design our implants and audio processors so that they are backwards compatible. That means as your kid grows older, their implant will work with the latest audio processors and they can always enjoy the latest technology.
7. Choice of Kid-Friendly Audio Processors
Although the implant itself is the most important part of a CI system, audio processors play a big part too. At MED-EL, we offer two audio processors for cochlear implants: SONNET 2 and RONDO 3.
Lots of parents love SONNET 2, because it has a modular design that's perfect for kids. For example, BabyWear lets you attach the whole audio processor to your baby's clothing, so they don't have anything on their ear. And as your child gets older you can switch to ActiveWear, our smallest and lightest wearing option.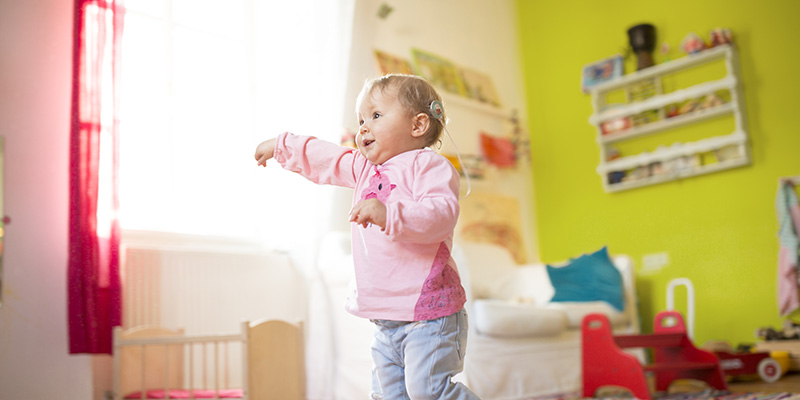 If you prefer a straightforward, all-in-one design, RONDO 3 is another great option for children. Everything is in one unit and it sits off-the-ear, with wireless charging and a one-touch design for added simplicity.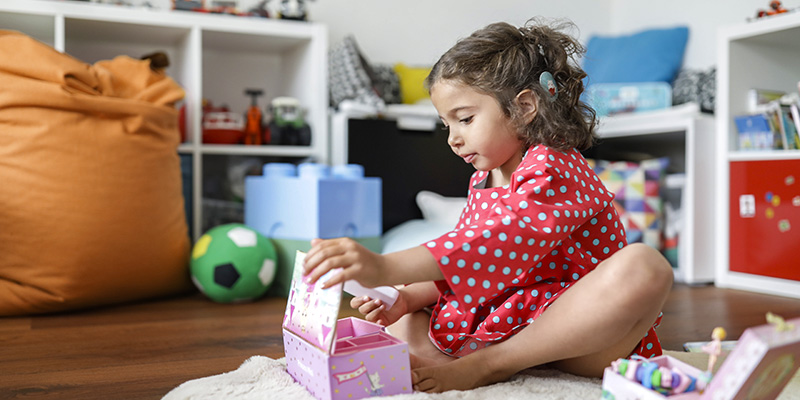 8. Built for Adventures
Climbing trees. Running around playgrounds. Paddling in the pool. We know that kids are adventurous, so we've designed our audio processors to deal with everyday life. Both RONDO 3 and SONNET 2 can be used with an extra fixation option such as GripWear to keep them in place. And with WaterWear, you can make your child's audio processor waterproof in an instant, so they can still hear while they swim.
9. Ideal for Learning
Both SONNET 2 and RONDO 3 come with great options for wireless connectivity. For classrooms, AudioLink is especially nifty. It works as a remote microphone. Your kid's teacher just clips it onto their clothes and their voice will be sent straight to your child's audio processor. It also works for hands-free phone calls, listening to music, watching TV, and more.
10. Dress It Up
Another reason why MED-EL cochlear implants are great for kids? Our great selection of covers! These snap-on covers go on RONDO 3 and the coil of SONNET 2 and come in a bunch of different colors and designs. Your child can dress their audio processor up with our pirate-, princess-, or monster-themed Design Covers. Or, if they prefer, go for discreet hair-colored patterns or neutral tones. And with SONNET 2, you can even customize the whole audio processor with our color configurator.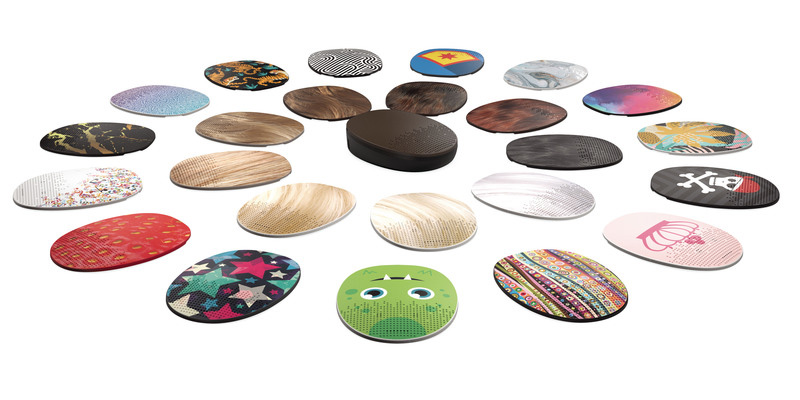 11. Keep Track of Your Child's Hearing
As a parent, you'll want to be able to see how your child's getting on with their device. Our AudioKey 2 app has a "Guardian Role" feature, which lets you adjust their audio processor's settings and view their hearing statistics—all from your smartphone. Plus, AudioKey 2 has a handy "Find My Processor" tool, so if they misplace their audio processor, you can track it down.
At MED-EL, we know that hearing loss can be difficult for you and your family. That's why we are committed to supporting you on every step of your journey.
If you would like to talk more about our cochlear implants, our local teams are ready to help you. You can find your local MED-EL representative here.
* MED-EL cochlear implants since 1994 are MR conditional. Recipients with a MED-EL cochlear implant may be safely MRI scanned following the conditions detailed in the instructions for use.
The content on this website is for general informational purposes only and should not be taken as medical advice. Please contact your doctor or hearing specialist to learn what type of hearing solution is suitable for your specific needs. Not all products, features, or indications shown are approved in all countries.