How to Prepare for Your Child's Cochlear Implant Surgery
As a parent, preparing your child for cochlear implant surgery can seem overwhelming. With these recommendations for what to do before, during, and after surgery, you can feel informed and ready so you and your child are calm and comfortable on surgery day.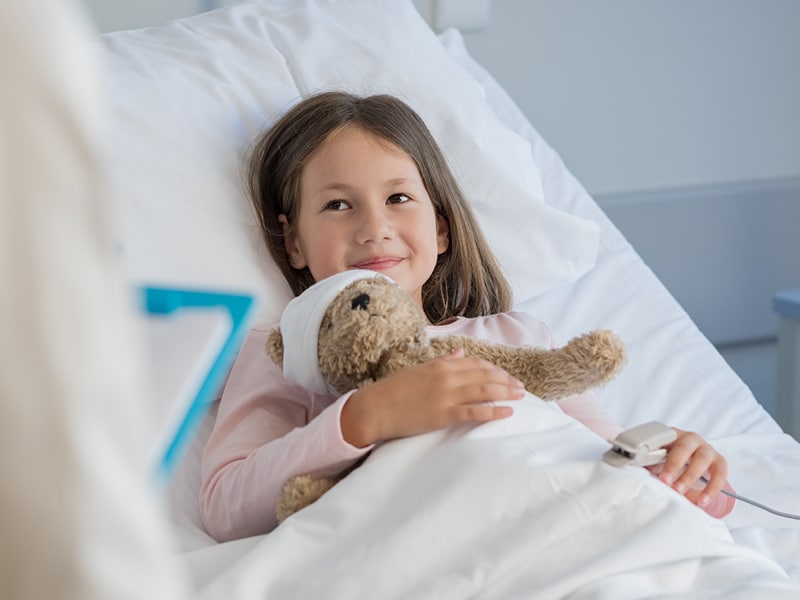 Before Surgery
Have Your Questions Ready: Note down any questions you have about the surgery to ask your surgeon during consultations. It's easy to become overwhelmed during medical consultations and forget to ask about concerns or queries you have. And you can write down the answers and refer to them later.
Get Communicative: You might like to set up a text group to communicate with close family and friends during the surgery, send updates, and distract yourself while you wait. This also makes it easy for them to send reassuring messages to you.
Stick to a Routine: Maintain your child's routine on the days leading up to and on surgery day as much as possible. This will help your child to stay calm.
On Surgery Day
Show Positivity: Connect with your child through positive, nonverbal interactions to help them feel safe. Positive facial expressions, hugs, and reassuring gestures can help your child feel calm.
Make the Most of Existing Technology: If your child uses hearing aids, they should keep wearing them for as long as possible to help with communication.
Make the Most of Toys and Songs: Bring along your child's favorite toys, and share your child's favorite songs or rhymes to calm your child in the new hospital environment.
During Surgery
Stay Comfortable: Remember to pack some small items to stay comfortable while you wait during their surgery. This could include a light blanket, something to do for distraction, and written notes of positive thoughts and messages from friends and family.
After Surgery
Connect With Other Families: Hear from other families about their surgeries by connecting through the HearPeers community. They can provide you with tips and tricks to make your child's hearing journey easier. You can also read about Asaph's journey and how his family prepared for his surgery.
© 2023 MED-EL Medical Electronics. Alle Rechte vorbehalten. Der Inhalt dieser Webseite dient nur zur allgemeinen Information. Es werden keine medizinischen Ratschläge gegeben. Kontaktieren Sie bitte Ihren Arzt oder Hörspezialisten und lassen Sie sich dort beraten, welche Hörlösung in Ihrem Fall geeignet ist. Nicht alle der gezeigten Produkte, Produktfunktionen oder Indikationen sind in allen Ländern zugelassen bzw. verfügbar.